Michelle Obama's condescending and disgracefully out of touch advice to job-seeking women
Isn't Michelle Obama adorable? She actually thinks she is a typical woman in the United States, and that she can speak for all of us.
Michelle says she has no interest in running for president, trying to shatter what Hillary Clinton called the "highest and hardest glass ceiling," but she might consider bursting out of that elitist, condescending Beltway Bubble.
Speaking recently at the Pennsylvania Conference for Women, Obama pushed women to speak up for themselves in the workplace. "Don't waste your seat at the table," she said. "If you are scared to use your voice, then you've got to get up and give it to someone who isn't afraid to use the spot."
Such good advice, coming from someone whose idea of hardship was graduating from Princeton University and Harvard Law School, and whose husband has always been there to provide for her.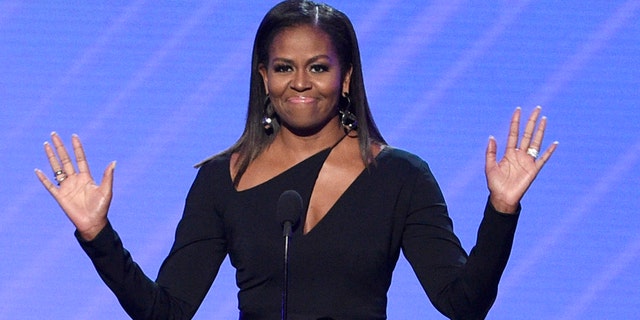 To most women, Michelle Obama seems to have enjoyed a dream life. Married to a political supernova, spending eight years in the White House (which she once described as having "prisonlike elements"), moving on to a life of luxury and power; she has no idea how the real world functions. Her advice could get a lot of women fired.
In other words, she thinks women who voted for Trump did as they were told. And yet, isn't that what Michelle is doing? Telling women what to think and what to say?
In 2014 she told the White House Working Families Summit how she once applied for a job at the University of Chicago Medical Center with her newborn baby in tow, and on the spot demanded flexible hours so that she could care for her growing family. She told her prospective employer, "If you want me to do the job, you've got to pay me to do the job and you've got to give me flexibility."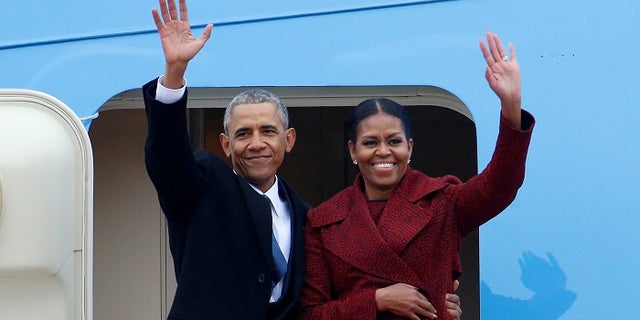 Doesn't that sound like a terrific negotiating premise? I can't do the job unless you bend the rules for me, possibly alienating my co-workers? Come on. Most women (or men) insisting on such special treatment would be shown the door.
"That was one of the first times I demanded flexibility," Michelle says proudly about that early interview, as she exhorts others to follow her lead. For many of us who have juggled the demands of motherhood and work, the advice doesn't ring true. It is the rare young job applicant, male or female, who can lay down demands, and women embarking on motherhood are typically more anxious than most to appear committed to their job. They need to be, as employers are understandably anxious about the competing demands on their time.
As a result, many of us put off having families until we were far enough along in our careers to negotiate some flexibility and consideration.
At the time that Michelle made that bold demand, her husband was a state senator in Illinois, and preparing to run for the U.S. Senate. He had earlier been a high-profile community organizer in Chicago, earning significant visibility within the city's black community. Michelle initially worked at a top Chicago law firm; at the time she references she was being recruited to build the medical group's community relations with Chicago's South Side, where her husband had paved the way for her.
As the Washington Post revealed in 2008, Michelle Obama worked to redirect health care in the impoverished neighborhoods surrounding the hospital to local clinics, freeing up the Medical Center to care for patients with insurance who could pay more for the hospital's care. The initiative was controversial; critics claimed the undertaking boosted the non-profit's hospital's bottom line at the expense of its commitment to the surrounding neighborhoods. To boost her efforts, she hired David Axlerod's PR firm. Michelle Obama was perfectly positioned to manage this nexus of politics and business, helped by her husband's status as a rising star in Chicago's minority firmament. Hence, she had an excellent platform from which to demand special consideration.
She was paid well over $100,000 early on, which jumped to more than $300,000 when she became a Vice President, the year after her husband became a U.S. Senator. One of the earmarks the freshman senator petitioned for was a million dollar request for the UC Medical Center, which was never granted. Michelle had a strong wind at her back, named Barack.
Michelle has other advice these days – indeed, she is becoming the Edgar Bergen of our times, throwing her "voice" into the mouths of American women. Like the famed puppet master speaking for Charlie McCarthy, Michelle is spewing dictates, including recently telling women at an event in Boston "As far as I'm concerned, any woman who voted against Hillary Clinton voted against their own voice in a way. . . . We look at those two candidates, as women, and many of us said, 'That guy. He's better for me. His voice is more true to me.' Well, to me that just says you don't like your voice. You like the thing we're told to like."
In other words, she thinks women who voted for Trump did as they were told. And yet, isn't that what Michelle is doing? Telling women what to think and what to say?
I'm confident that, just like men, women will decide for themselves what they believe and who to vote for.  And they don't need to be lectured by Michelle Obama.