Made in America: Promoting the All-American outdoor experience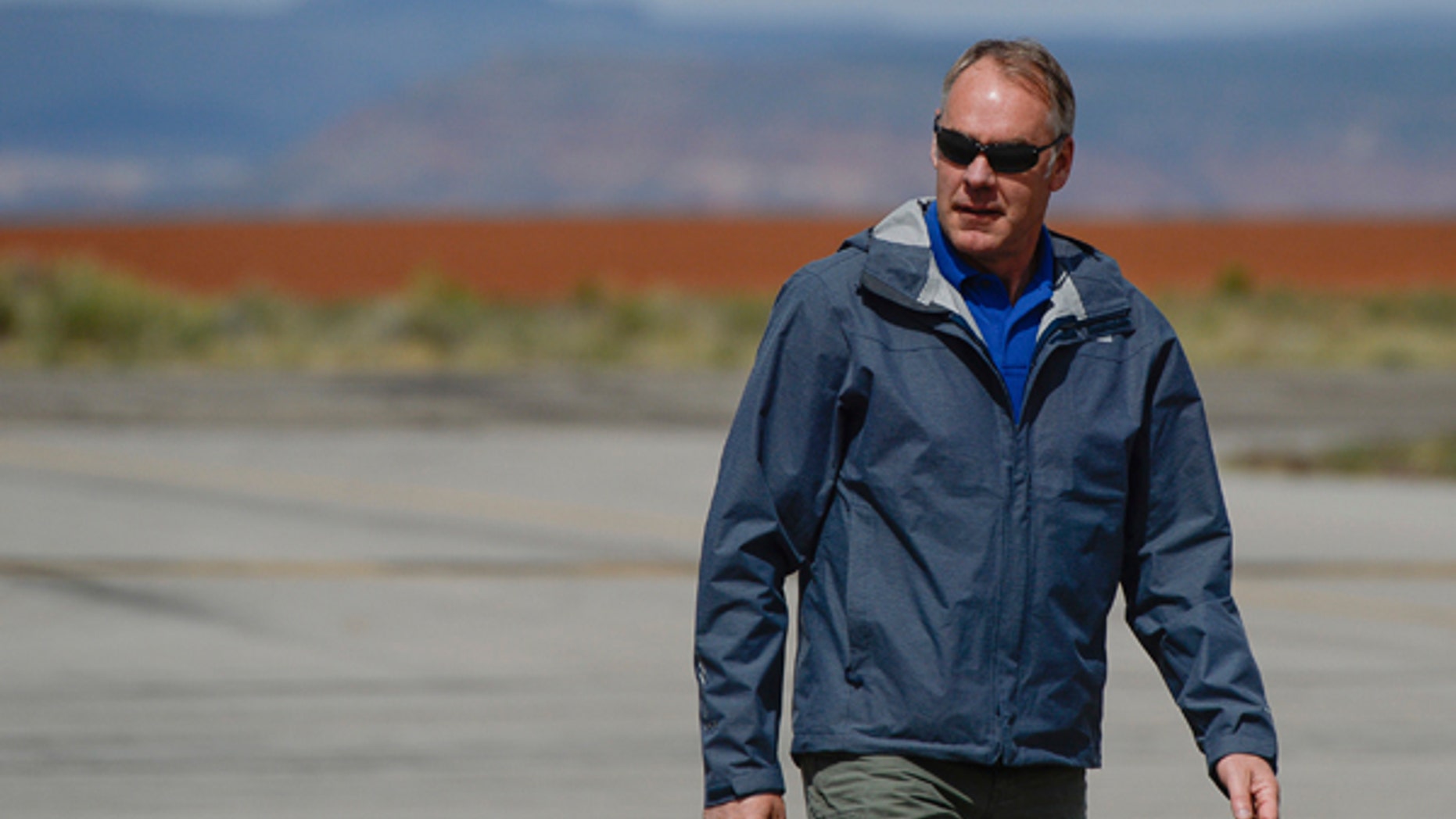 This week, President Trump kicked off "Made in America Week." At the Department of the Interior, we are taking this opportunity to promote and strengthen America's tradition of outdoor recreation on public lands. The all-American outdoor experience was the idea of visionaries like President Theodore Roosevelt, and has been carried on by the federal government and Congress for years. It could not have been possible without help from philanthropic foundations, American businesses, and thousands of public-private partnerships across our public lands.
We already have thousands of partners across the country who fund and assist with visitor services, infrastructure, and even land acquisition for increased public access.
In my recent visit to Boston Harbor National Recreation Area, I learned how it is a unique example of a public-private-public partnership where federal, state, and private organizations work together to manage the land, provide boat transportation between islands, restore historic lighthouses and forts, lead educational tours, and complete janitorial and maintenance tasks. All of this could not be possible without the joint effort.
Private individuals and philanthropic organizations also help maintain our public lands.
For example, earlier this year, President Trump donated his first quarter salary of about $78,000 to the National Park Service to restore historic battlefields. Private foundations like the Civil War Trust, National Park Foundation, and Save Historic Antietam all chipped in, and with matching donations we were able to fund a $263,000 project to restore a historic structure and nearly mile-long fence at Antietam National Battlefield in Maryland.
Some of our most-iconic, all-American outdoor experiences, like riding a historic Ford "Red Jammer" bus in Glacier National Park, staying overnight in the El Tovar lodge at the Grand Canyon, or whale watching in Alaska's Glacier Bay National Park, would not be possible without the valued work of American businesses and workers.
To highlight and expand on Made in America partnerships and products, this week Interior is hosting a roundtable with outdoor recreation industry leaders to brainstorm innovative ideas for how we can work together to build upon the outdoor experience on public lands. Some ideas I've already heard are for outdoor recreation outfitters to make investments in our public lands for things like energy-efficient cabins and fishing access points.
The Department is focused on identifying and expanding the best existing services, and bringing in new services to parks and recreation areas to preserve and enhance the American outdoor experience.
For example, Wi-Fi access, internal transportation, campgrounds, boat ramps, concessions, and even restrooms are not available on many public lands. Also, once somebody gets to a recreation area, common services like boat, ATV, and fishing pole rentals are often unavailable. Our goal is to expand services so public access to our public land is expanded for all Americans.
More partnerships does not mean privatizing our parks as some have wrongly suggested. I am opposed to the sale or transfer of our public lands, and under my watch our public lands will remain public, "For the benefit and enjoyment of the people," as the famous Yellowstone Roosevelt Arch states.
Having partners on public lands also does not mean the tour bus will look like a race car covered in corporate stickers. Some of our most iconic features are only possible thanks to partnerships.
Expanding partnerships will allow parks and public lands to deliver better services to more visitors, while allowing our rangers to focus on things like the health of the ecosystem, guided tours, educational services, and land management.
The All-American Outdoor Experience is part of who we are as Americans, but it's also a big economic driver for communities across the country. As a whole, the outdoor recreation industry generates $887 billion in consumer spending and supports 7.6 million American jobs, according to industry analysts. In addition, the revenue the industry produces is a major boost to our economy.
Made in America is as much about products as much as it is about the shared American experience created here. It is about making memories by taking a kid fishing for the first time, or in my case, taking my wife hiking early in our relationship.
There's a reason why 330 million people from across the country and around the world visit our parks every year, and why millions more flock to public lands from coast to coast: It's because these spaces are uniquely American.
This Made in America Week, let's unite with a common pride in our country, standing behind American businesses and engaging in American outdoor traditions that have stood the test of time.