Lost In Translation: Macedonia's ethnic tensions near the boiling point (and Soros is stirring the pot)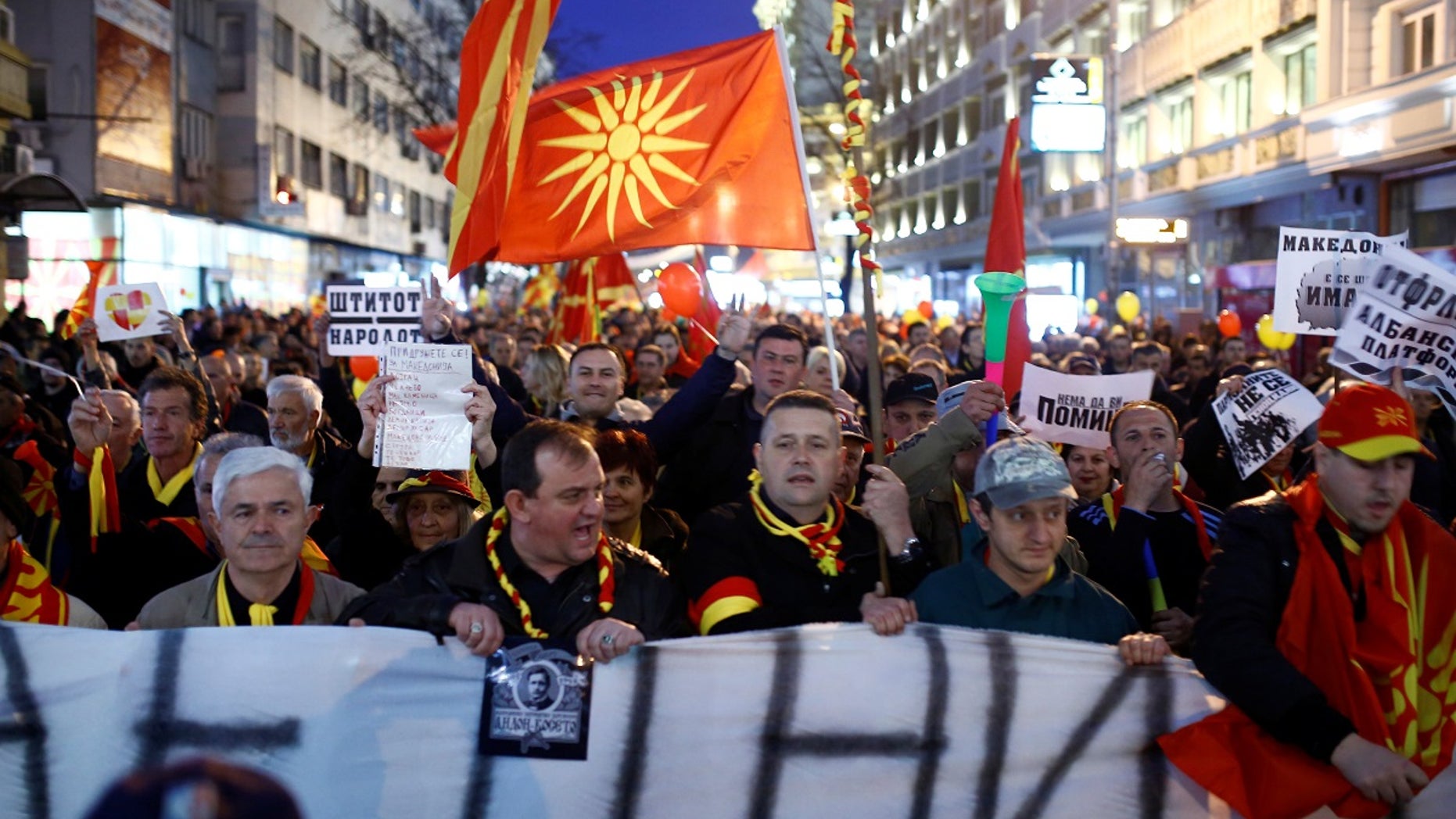 Macedonia gave the world Alexander the Great, who, legend has it, wept because he could find no more lands to conquer. Now, George Soros, the left-wing billionaire who also wants to rule the world, is meddling with events that could plunge Macedonia into chaos or civil war, and escalate U.S. tensions with Russia.
Locked between Greece, Kosovo and Albania – and friendly with none of them -- Macedonia is an ethnic patchwork of languages, religions and loyalties. Last year, elections left the nationalist ruling party weakened politically. A group of opposition parties that represent the country's largely-Muslim Albanian minority put together a fragile coalition that could have let them form a new government.
President Gjorge Ivanov, a member of the nationalist party, refused to accept the opposition coalition, claiming they were puppets of the Albanian government next door. Protesters from both sides spilled into the streets of the capital, Skopje, setting the stage for potential conflict.
Behind the scenes, Soros, a Hungarian-American hedge fund magnate, has reportedly been spending part of his considerable fortune to create groups in Macedonia that would further his socialist agenda. Among them: the Platform for Citizens Oriented Politics, Journalists for Human Rights, and an LGBT Support Center.
Soros, whose track record leaves no doubt he favors the left of center challengers, is not shy about spending for causes he supports. He is said to have spent hundreds of millions of dollars for last week's "Day Without Women" protests in the United States. He is also a prime force behind moveon.org.
As many as 61 left-wing groups in Macedonia, affiliated with Soros's Open Society Institute, received millions of dollars from the U.S. Agency for International Development and the State Department during Barack Obama's administration. Several Republican congressmen recently wrote to the State Department to complain about this use of taxpayer dollars.
The U.S. and the European Union have called on Ivanov to reverse his position and let the coalition of his opponents take power. Russia, on the other hand, backs Ivanov and says the West is trying to impose its will on Macedonia.
Behind all this is a strong Macedonian streak of antipathy toward its own Albanian ethnic minority, which makes up about a quarter of the population. While Albanian is the official second language of Macedonia, its use is restricted by law. Ivanov successfully stoked nationalist sentiment by claiming that a government led by his political opponents would install Albanian as a co-equal language.
Macedonia may not be at the top of President Trump's concerns – yet. But it is an outlier of the many potential conflicts in which the U.S. and Russia will find themselves on opposing sides.