Let's save lives: Here's a strategy of compassion, concern and intervention to stop suicide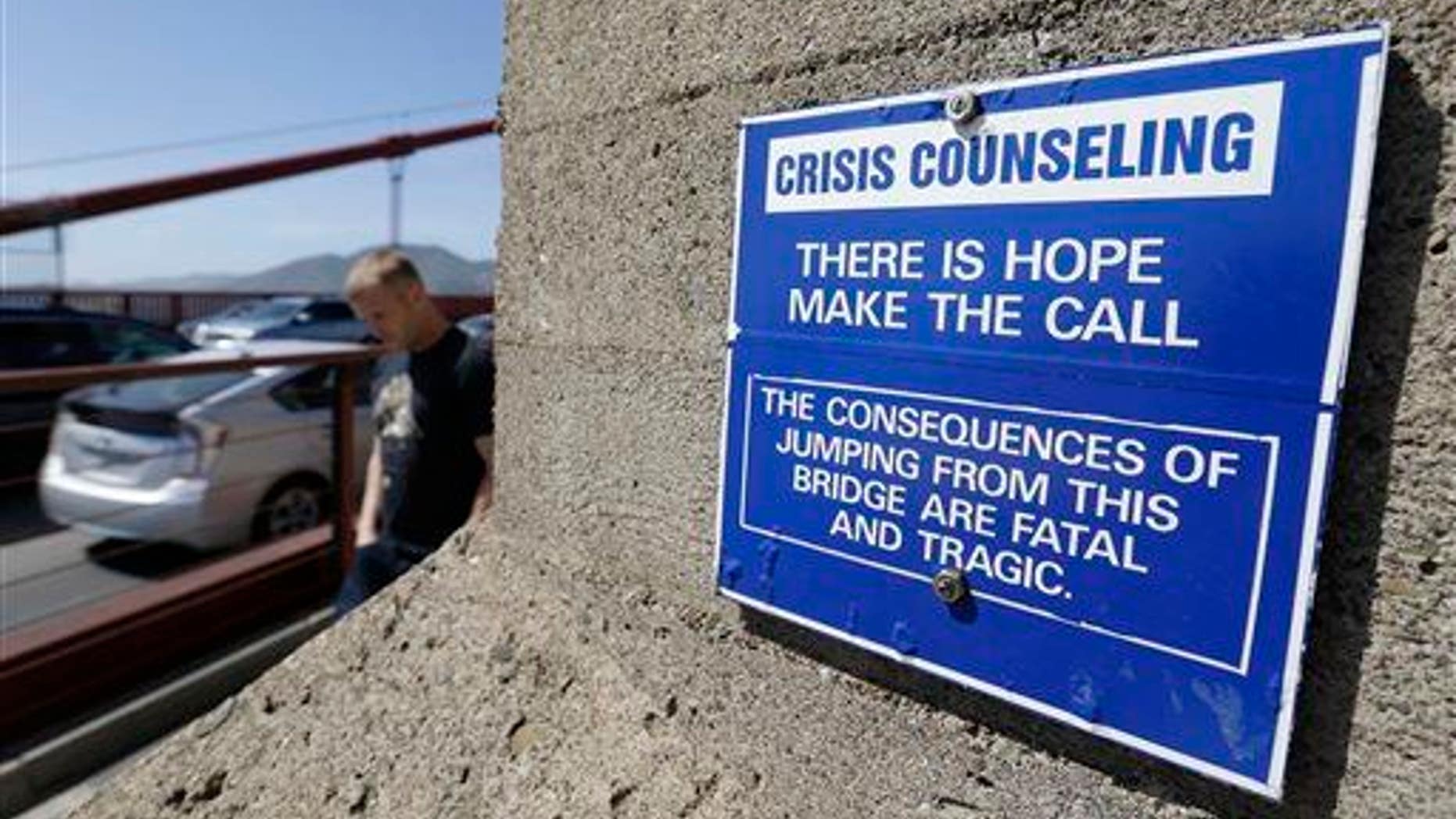 Editor's note: World Suicide Prevention Day is September 10, 2016.
More U.S. citizens kill themselves than kill one another each year. That's stark evidence that proves we are all far more dangerous to ourselves than we are to other people.
Globally, one person dies every forty seconds by his or her own hand. The CDC's National Center for Health Statistics recently released a study documenting the surge in suicide rates in the United States – increasing at an epidemic level from 1999 - 2014 to a nearly thirty-year high of 42,773 completed suicides in 2014.
The stereotype exists that young people, alone, are the highest risk age group prone to suicide (suicide is the second leading cause of death for ages 15-24). Yet from 1999 - 2014 suicide rates increased for both males and females, and all ages between ages 10 to 74.
Suicide prevention is a top priority (to the tune of over $50 million dollars in research and prevention methods) in the military as suicides in all service branches – 4,839 – outpaced the deaths of Americans fighting in Iraq (4,496) during the same period between 2003 - 2014.
Suicides do not decrease with age (other causes of death are more frequent), senior adults (ages 65 - 74) are at serious risk; 5,404 seniors, or fifteen per day, died by their own hand in 2005.
Perhaps the most underreported phenomena are the amount of clergy suicides (that is, pastors, priests, and others serving in ministry).
Many Christians take their own lives. Modern Christianity can rightly be defined as: The Church of Invisible Diseases.
Yet suicide is preventable. Unfortunately, most people do not know where to start.
When someone close to you talks about suicide or exhibits signs of suicidal desires, you can respond by taking five specific action steps. This is a strategy of compassion, concern, and intervention.
STEP 1: CAREFULLY LISTEN AND OBSERVE THE PERSON. Emotions are raw when a person is suicidal. When someone is suicidal, do not dominate the conversation or preach at the wounded person. Ask the suicidal person to explain to you what is bothering them. Let them talk. Even though it may be difficult, remain calm, listen, and look the person in the eye.
STEP 2: IDENTIFY WITH THE HURTING PERSON. If you do not identify with the suicidal person, there is a much higher risk that you will lose them to suicide. Do not use guilt by suggesting that if they were a better person or closer with God, they would not have suicidal thoughts. That is a myth. Suicide is not the unforgiveable sin. A Christian can commit any sin know to man. Remember, a Christian is not perfect, but forgiven.
STEP 3: INITIATE A LOVING, CALCULATED RESPONSE, WHILE BEING VERY CAREFUL AND SENSITIVE. Ignoring the suicidal person is the worst possible scenario. Saving your family member or friend will require you to interrupt your normal schedule.
STEP 4: ASK THE KEY QUESTION. Whenever you suspect that someone close to you is contemplating taking his or her life, an essential question must be asked: Do you have a plan or method to take your life? Have you considered an actual time to do it? If they have a plan, method, or timeline, they are in immediate danger. Stay with the hurting individual at all times. They should never be left alone. You must also commit to the time and expense of professional help. You do not need to lead the person to healing alone. Perhaps the person might need to be hospitalized. A reputable counselor and/or psychiatrist is often needed.
STEP 5: ACCESS THE NATIONAL SUICIDE PREVENTION LIFELINE. "Like" the National Suicide Prevention Lifeline Facebook page. This phenomenal organization interfaces with Facebook to geographically pinpoint suicidal comments on Facebook and intervenes with responses to provide assistance. Or phone them at 800.273.TALK.