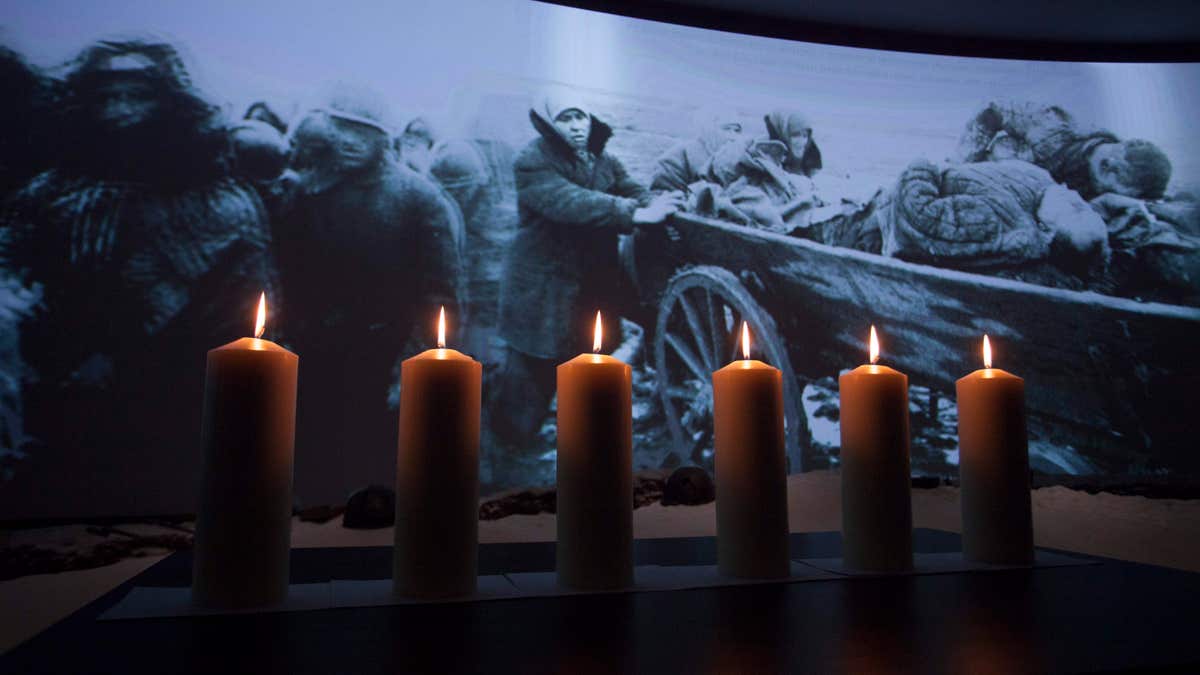 On Holocaust Remembrance Day on Thursday, we recall the two pillars of the Holocaust: "Never Forget" and "Never Again."
But have we as Americans forgotten?
Though prior research has been conducted on baseline Holocaust awareness and denial, there had been no scientific study to date that zeroed in on what specific knowledge Americans have about the Holocaust, as well as attitudes that Americans have towards the current state of Holocaust education in the U.S.
To fill this research void, our firm, Schoen Consulting, was commissioned by the Conference on Jewish Material Claims Against Germany – an organization that works to secure grants from the German government to protect survivors and support Holocaust education and research – to conduct a comprehensive survey of Holocaust knowledge, awareness and education in the U.S.
Our findings were both encouraging and troubling.
While there is a near universal appreciation of the importance of Holocaust education (93 percent), detailed knowledge about the Holocaust is alarmingly low, especially among millennials – 22 percent of whom have never even heard of the Holocaust.
There was a time when the phrase "6 million Jews" who were murdered by the Nazis during the Holocaust were essentially synonymous with the Holocaust itself. Yet, we found that many Americans today vastly underestimate the number of Jewish people that were murdered during the Holocaust.
Our survey found that nearly one-third of Americans (31 percent) and over four-in-ten millennials (41 percent) believe that just 2 million Jews or fewer were killed during the Holocaust.
Further, though there were over 40,000 concentration camps and ghettos throughout Europe during the Holocaust, the survey found that nearly half of respondents could not name a single concentration camp or ghetto (45 percent of U.S. adults and 49 percent of millennials).
And at a time when the last remaining Holocaust survivors are dying off, we see that Americans have become detached from this painful, unspeakable period in history. Eight-in-ten Americans have never visited a Holocaust museum, while two-thirds (66 percent) do not even know of a Holocaust survivor.
It is worth noting that most Americans are aware of this progressive detachment – 70 percent of U.S. adults believe fewer people seem to care about the Holocaust than they used to.
With a majority of Americans (59 percent) having first learned about the Holocaust at school, it is clear that we need a decisive upgrade in the quality of Holocaust education at the high school and collegiate level.
It is clear that without proper education, the low level of current Holocaust knowledge will inevitably only depreciate further going forward when there are fewer and fewer survivors who are able to tell their stories.
But importantly, a silver lining emerged from our findings: there is a clear desire for Holocaust education among Americans.
In fact, our research revealed that 93 percent of Americans believe that all students should be required to learn about the Holocaust while in school.
Moreover, the majority of Americans understand the importance of promoting Holocaust education, as 80 percent of respondents said that it is important to educate younger generations about the Holocaust in order to ensure that it does not happen again.
Ultimately, it is crucial that we strengthen and amplify Holocaust education in the U.S.
Specifically, we must focus on encouraging education at the high school and college levels to effectively combat Holocaust ignorance among younger generations.
Right now, only nine states – New York, New Jersey, Rhode Island, Florida, Indiana, Illinois, Michigan and California – require some measure of Holocaust or genocide education. Kentucky will soon also make Holocaust lessons mandatory for all public middle and high schools.
It is imperative that states across the country begin to take similar action, as state legislation not only combats Holocaust ignorance among young people, but also standardizes and improves core school curricula.
The sentiment "those who do not learn from history are doomed to repeat it" is timeless saying with immense relevance to Holocaust education. As we gather together to remember this Yom HaShoah (Holocaust Remembrance Day), it is imperative that we as Americans, and as citizens of the world, work to ensure that the crucial lessons from the Holocaust are not forgotten.
Arielle Confino is a senior vice president at Schoen Consulting.