NEWYou can now listen to Fox News articles!
Florida's teachers unions have just gone 0 for 2 in their recent bid to stop Florida's groundbreaking education reforms.
While Vice President Kamala Harris and teachers union boss Randi Weingarten unsuccessfully sought to smear the state's new social studies standards this past week, the unions suffered an even bigger curricular defeat this summer over the state's new online curriculum transparency law.
Earlier this year, the state's teachers union – the Florida Education Association (FEA) – filed to block the implementation of Florida's 2022 online curriculum transparency legislation, which requires each public school district to "publish on its website, in a searchable format prescribed by the department, a list of all instructional materials" and a "list of all materials maintained in the school library media center or required as part of a school or grade-level reading list."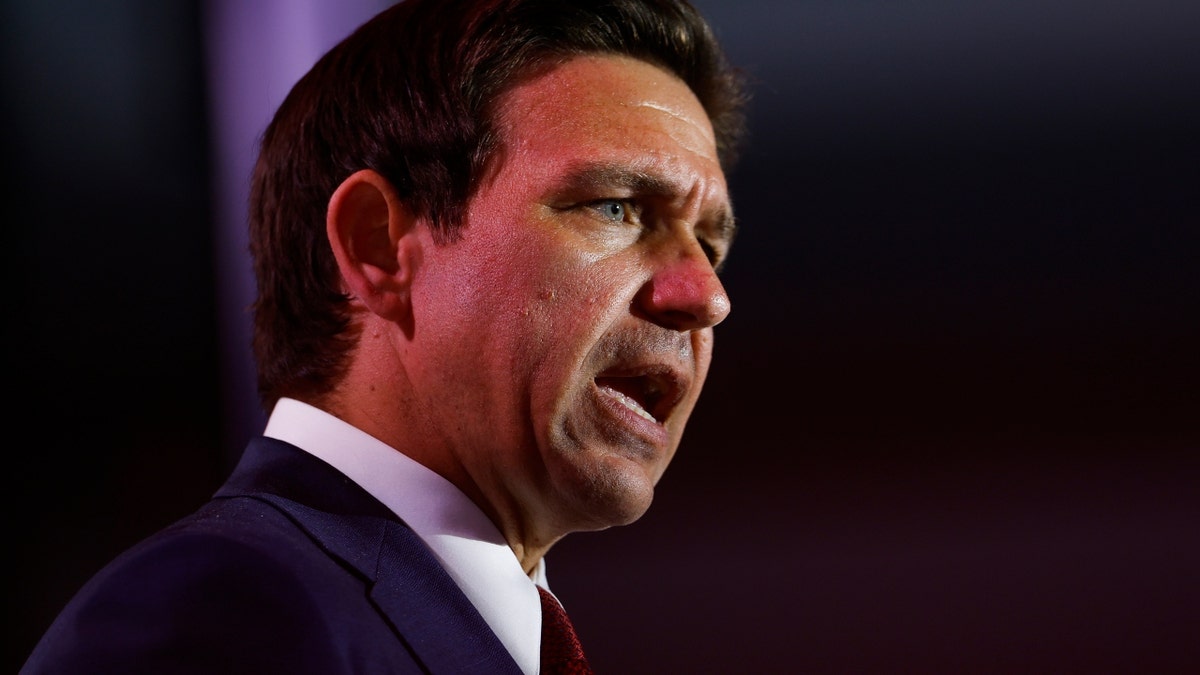 Taking a page from its usual playbook, the union attempted to argue that implementation of the curriculum transparency legislation would be prohibitively costly. But as the administrative law judge hearing the case concluded this past month, the union's talking points amounted to little more than hot air and hysteria. For instance, as the court noted:
DESANTIS PUSHES BACK ON 'FALSE NARRATIVES' FROM KAMALA HARRIS, REPUBLICANS ON FLORIDA BLACK HISTORY CURRICULUM
"Ms. Barber, president of FEA [teachers union], testified about the purported effects of the rules on teachers and media specialists… cit[ing] as a 'cost,' the decision by the Manatee County School District to offer non-contracted hourly pay to media specialists for them to complete work outside their normal work schedules."
But as the judge pointed out, this façade was little more than a smokescreen that not even the union representative herself believed:
"In fact, in her deposition taken six days prior to the final hearing, Ms. Barber was unaware of any media specialists who had been paid non contracted hours in order to comply with the Rules. Ms. Barber's testimony at the final hearing, in which she claimed to be aware of non-contracted hourly work, is not credible, is rejected as unpersuasive, and was based largely on hearsay."
CLICK HERE FOR MORE FOX NEWS OPINION
More broadly, the court recognized that school districts were already equipped to implement the online curriculum transparency legislation with minimal cost:
"Most districts already had a computerized system in place for cataloging materials (i.e. 'Destiny'); districts were not required to purchase any new system or software (the districts could post the information in a 'PDF' document format); and the cataloging requirement was flexible."
CLICK HERE TO GET THE FOX NEWS APP
In short, the only real barrier stopping public schools from disclosing online what they are presenting to students is… union opposition. Indeed, as the state's commissioner of education, Manny Diaz Jr., summarized, "It's sad to see the Florida teachers' union waste their members' hard-earned money on a frivolous lawsuit to block parents from knowing what their children are reading in classrooms."
Under the legislation signed by Gov. Ron DeSantis, Florida has taken the lead in advancing online curriculum transparency. Now, it is up to the Sunshine State or others to build on this foundation and enact the provisions of the full Academic Transparency Act to ensure that all supplemental material – whether essays like the 1619 Project or other politically activist articles or videos – presented to students are disclosed to parents and the public online.