Jared Kushner's meetings were both legal and beneficial
What Jared Kushner did is neither improper nor different than what other incoming presidential administrations have done. It certainly does not constitute a crime.
After the election and before President Trump took office, Kushner received over 50 contacts with people from more than 15 countries while he was acting on behalf of the president-elect. Previous entering presidents and their transition teams have engaged in similar contacts and conversations.
According to Kushner's public statement, he met with the Russian ambassador, Sergey Kislyak, to discuss improved relations and "to address U.S. policy in Syria." Later, Kushner met with a Russian banker, Sergey Gorkov, "who could give insight into how President Putin was viewing the new administration and best ways to work together." Exactly how are those meetings counterproductive, uncommon or illegal? They are not.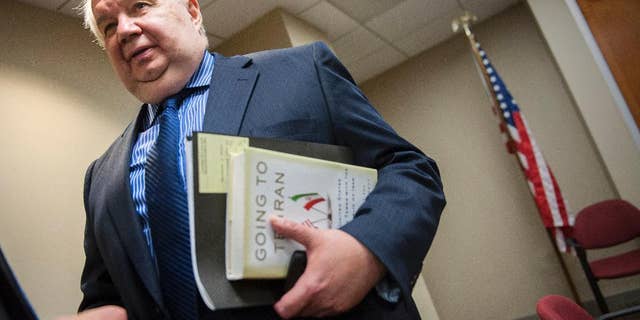 I spoke with Professor W. David Clinton, Chairman of the Political Science Department at Baylor University, who co-authored the seminal book, "Presidential Transitions and American Foreign Policy." Having read Kushner's statement, the professor remarked that he found nothing wrong with these meetings. He pointed out that it is the very same practice employed by other presidential transitions:
"It is common for representatives of other governments to get in touch with the incoming presidential administration to begin informal relationships and address relevant issues. It is not unusual. Transitions are fairly long. The incoming administration needs to inform itself of foreign policy. Getting to know people and foreign governments is widely done and beneficial to the U.S."
Accusations that Kushner violated the Logan Act are without merit. The act prohibits private citizens from interfering in diplomatic disputes with foreign governments. If Kushner's statement is true, then he did nothing of the sort.
Having a discussion about improved diplomatic relations, or how to better handle the conflict and humanitarian crisis in Syria, does not violate the Logan Act. Passed in 1799, no one has ever been convicted under the Act – largely because it is regarded as an unconstitutional violation of the First Amendment.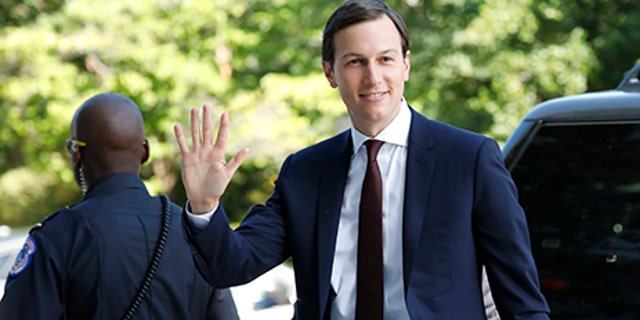 Kushner was not acting as a private citizen, as the law defines it. He was acting in a wholly different capacity – as a government representative of a president about to assume office. Moreover, he was not interfering in a diplomatic dispute.
Just the opposite. He was preparing the incoming administration for the foreign policy challenges that lay ahead and establishing the kind of vital contact that assists a new president in formulating effective relationships and policies. In other words, Kushner was doing his job. He did it in the same manner that other transition officials have done in previous administrations.
By his statement, Kushner disabused the media report that he sought some "secret back channel" to the Russian government. Russian generals apparently wanted to "provide information" on Syria that might prove helpful. An attempt, perhaps, at cooperation and future coordination as the U.S. seeks to destroy ISIS in Syria.
The Russian ambassador asked if there was a secure line in the transition office to conduct such a conversation. There wasn't. Kushner, interested in defusing the humanitarian crisis in Syria, asked if the existing communications at the embassy could be used. It could not. End of discussion.
Secure lines are not an extraordinary means of communicating with foreign governments. Indeed, they are routine, especially when prospective military information is being shared. It is neither nefarious nor criminal.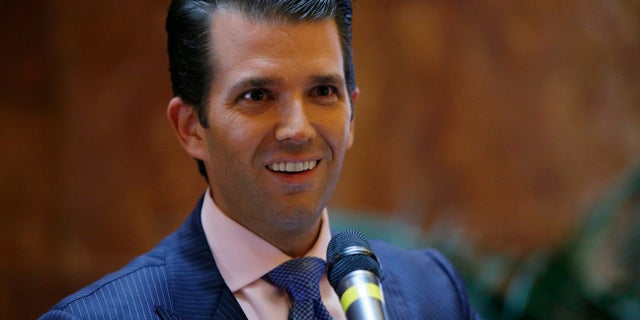 Why did Kushner not mention these meetings when he submitted his Security Clearance Form on January 18, 2017? As he explained, his assistant mistakenly sent what was only an uncompleted draft. It omitted all foreign contacts, not just the Russian meetings. The error was noticed immediately, the transition team notified that night, and the FBI informed the next day and given supplemental information that disclosed "numerous contacts with foreign officials."
A complete and accurate list was forthcoming which "later disclosed over one hundred contacts from more than twenty countries." In fact, the Security Clearance form instructs that the document can be "updated and clarified" as part of the clearance process. There is no evidence Kushner tried to deliberately deceive the government.
Kushner admits he dropped in on the now-infamous meeting that Donald Trump Jr. held at Trump Tower with a Russian lawyer and others during the campaign. He insists he arrived late, had no idea what the meeting was about, and left quickly when he realized the subject matter was all about the issue of the U.S. ban on Russian adoptions.
Though he heard no talk at the meeting of campaign activity, such a discussion would not have been prohibited under law, as explained in an earlier column.
Yet for months, Jared Kushner has been mugged by the media mob. His crime appears to be no crime at all. There was never an effort to place his meetings in the context of historical precedence, as Professor Clinton has done. There was no attempt at fairness or reasoned analysis.
Now, it is the media that deserves a good mugging.