It's a good time to change jobs -- Here's why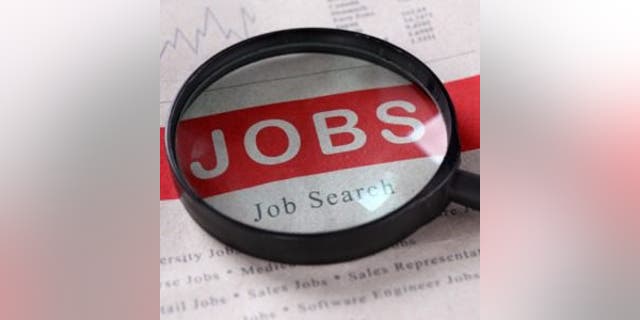 If you want higher pay, the time to act is now. After a decade of tremendous job growth – but with little to no corresponding increase in wages – economic conditions are finally lining up to give employees bargaining power for bigger paychecks.
But getting a big raise often requires you to find a new job. It may even require you to switch professions.
The national unemployment rate in June was only 4 percent. In many areas of the country and in many industries, employers are willing to pay a premium for top talent.

However, pay increases, on average, are currently hovering below 3 percent across the country. And when you factor in rising inflation, the purchasing power of those raises is actually shrinking. But that's the "tyranny of averages" at work.
Those average numbers hide the potential for major – even life-changing – pay raises, because the truth is there are hot spots for employment.
Fortunately, more on-the-job training is being offered by employers desperate for workers. And online training designed for the skills employers want today is mushrooming.
Why is taking a new job often necessary to get a big raise?
Many employers are reluctant to give big raises to existing employees, despite the low unemployment rate. At this point in previous recoveries, raises have been much higher – in some cases well over 4 or even 5 percent.
But these opportunities won't last forever. Right now the economy is booming, and many experts say the expansion could peak this year.
But now employers that are expanding and desperate for employees are enticing workers not already on their payrolls to come work for them with fat paychecks.
Millennials particularly should pay close attention to what the economy is offering now. Millions from this generation exited college just after the Great Recession hit, and were forced to choose jobs below their education and their potential.
Given the current move-to-improve situation, the opportunity to reset their lives is now. The window, though, won't stay open forever.
Americans are switching jobs at the lowest rate in history – for a variety of reasons – but that may be changing in part because of where the best jobs are.
Steven Cochrane, managing director of Moody's Analytics and an expert on regional U.S. economies, says that given the strongest economies and the most reasonable costs of living, move West – just not too far west.
Cochrane says cities such as Denver, Salt Lake City, and Boise offer employment sweet spots. On the other hand, Portland and Seattle – despite having strong economies that pay well – "are a little pricey."
And San Francisco, Silicon Valley and the surrounding high-tech areas, may have big demands for tech and other workers, but their high cost of living makes relocating there a tough economic decision.
And while labor markets in the Southeast may not be so tight – and therefore will generally not pay as high of wages as those out West – there are still good prospects for bigger raises. Cities such as Charlotte and the Raleigh-Durham metropolitan area in North Carolina, along with Atlanta, are worth exploring.
Cochrane added that a move may not be necessary. Depending on how tight the local job market is, switching to another employer could also yield a big raise.
For those who lack the education or skills needed for the desired job, the good news is that many employers are starting to train new hires. This is a return to past decades, when on-the-job training was more common. Also many employers are now offering online training.
But these opportunities won't last forever. Right now the economy is booming, and many experts say the expansion could peak this year. The labor markets will certainly get tighter, and hopefully wages will rise strongly across the board. But they may not.
In any case, getting even a 4 percent or a 5 percent raise doesn't compare to a 30 percent raise or more, and a better career, if one were to switch jobs.
When the next recession comes, maybe in a year or two, most of these opportunities will vanish. They might not return until we're well into the next expansion, years from now. So if you're one of those looking for your personal economy to boom, there is no better time to change jobs and perhaps change the course of your life.