In defense of the marathon slowpoke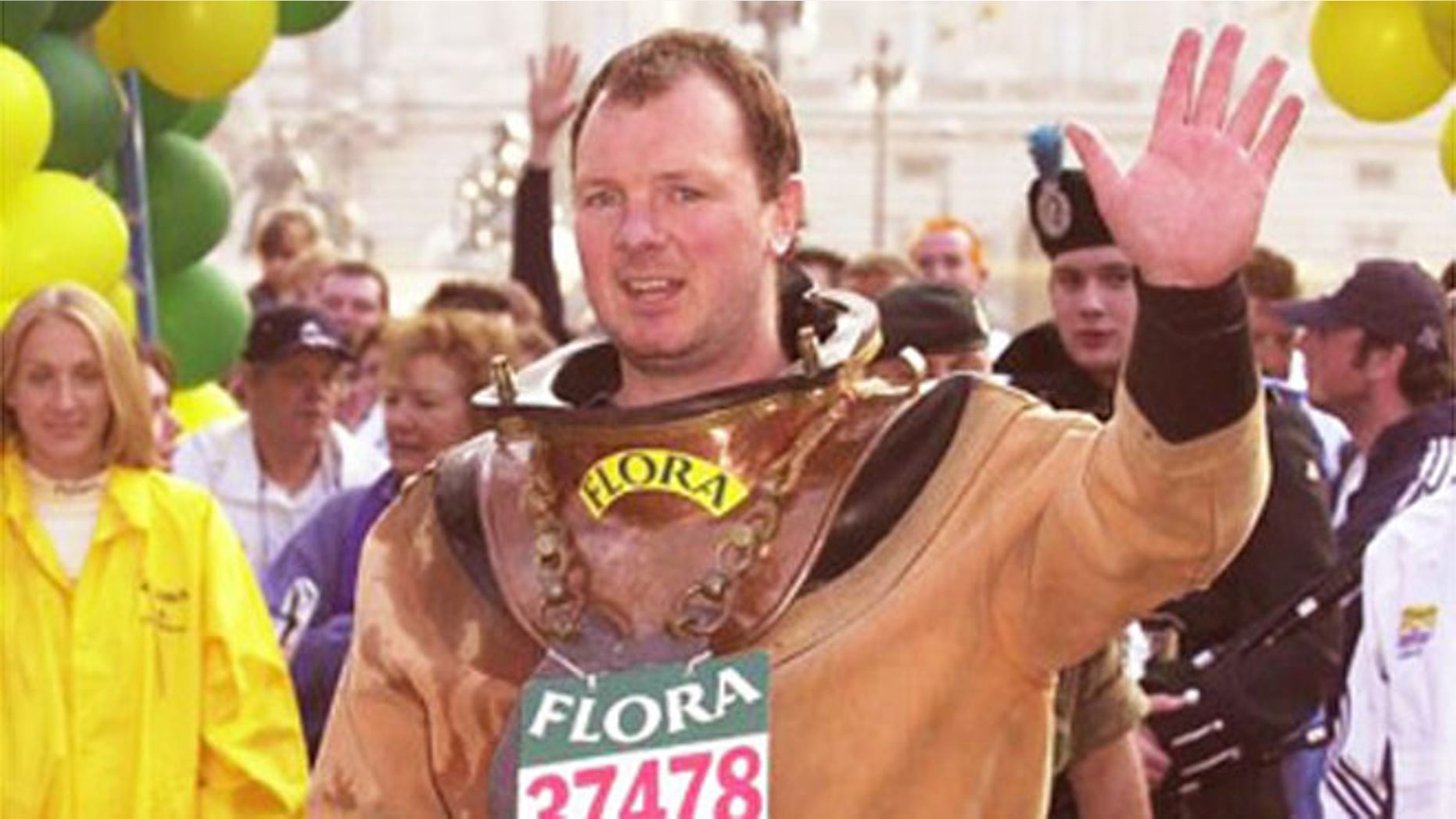 There is an existential battle brewing in the running world that pits fast runners against slow runners.
"Races are turning into parades," Brendan Reilly, a sports agent, says in a Wall Street Journal article titled "The Slowest Generation."
The piece laments young athletes who race with little concern for time. The article points to a blog post not-so-subtly titled "Dumbing Down, Slowing Down" that says the state of running is "emblematic of the state of America's competitiveness, and should be a concern to us all."
[pullquote]
I'm not concerned. In fact, this country was built by slow runners. (Or at least runners who knew they were slow and decided to ride on horseback.)
This piece does not intend to defend runners who disrespect the integrity of these races. Expressing distaste for runners who treat a marathon like it's a glorified pub crawl is like calling out a class clown. You're the one that looks like you have the laces on your New Balance's tied up in a knot; and those runners get to employ those three dreadful words: 'lighten up, man.'
Runners who are slow, but try their best, are too stylish to engage in name-calling anyway.
John Bingham is one of the founding fathers of the slow-running revolution, which naturally took a while to gain steam. He wrote a column for Runner's World and fell in love with the sport in the mid-90s.
"The freedom I feel after running a five-hour marathon… they might as well give me an Olympic medal," Bingham, who ran in 45 marathons, said. "And then you have the guy who ran three hours and two minutes and was off his time by 10 minutes and hates himself."
Bingham credits charity running as a contributor to increased participation in marathons. One of his favorite races was the first Rock 'n' Roll Marathon in San Diego that he likened to a 26.2 mile block party.
"Rushing through a race is like hearing a conductor at an orchestra say they're only performing four of the six movements," he said. "You need to take it all in."
Enter Lloyd Scott, arguably the king of taking it all in.
Scott is known as the slowest marathon competitor in history. He plodded through the London Marathon dressed in a deep-sea diving outfit wearing 25-pound boots. It took him five days, eight hours, 29 minutes and 46 seconds to finish. He slept in a motor home and stayed true to the route.
"One morning, the media appeared outside the motor home and I gained a lot of publicity," he said. He welcomed the media attention because he was running for a cancer charity. In subsequent races Scott, a cancer survivor, has dressed as St. George, the patron saint of England, and pulled a 200-pound dragon. On another occasion, he went as a snail and crawled the 26.2 miles in about 26 days. All in the name of charity.
"If you think you're going to get 30,000 people going out and running for the exact same reason, it will never happen," Scott said. "The crowds are there to see the cross-section of the human race."
According to RunTri, marathon times in the major races have seen slower times. In 12 years, Boston Marathon times have slowed by ten minutes, New York Marathon time has remained consistent but the Chicago Marathon has seen a slowing trend by 20 minutes. In the 2011 New York Marathon (last year's was cancelled due to Hurricane Sandy) only 15,335 out of 47,340 participants finished in under four hours.
The trend, without question, is a slowing one.
Jeff Gaudette is a fast runner and coach. He once ran the Chicago Marathon in two hours and twenty two minutes.
"I think the misconception is that slow runners are not giving an effort," he said. "I'd rather be done with a marathon in three hours than five."
Gaudette said he respects the effort by runners who put their head down and, regardless of the time, compete in the race to the best of their ability.
"To me the essence of a race is getting from one point to another as fast as you can," he said. "You do that, and you're OK with me."
Edmund DeMarche is a news editor at FoxNews.com and can be followed @EDeMarche