Immigration expert: US refugee vetting is 'criminally irresponsible'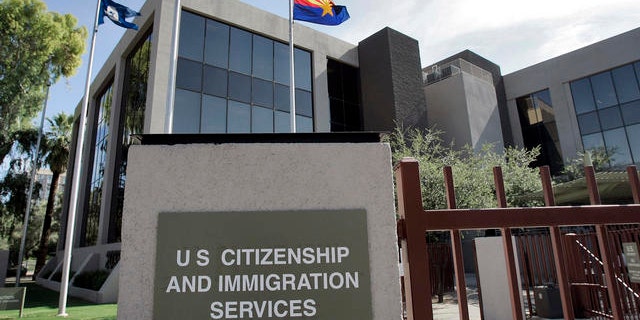 A recent report from the Department of Homeland Security (DHS) found that United States Citizenship and Immigration Services (USCIS) erroneously naturalized almost 900 ineligible illegal aliens due to database errors. All of these individuals were ordered deported but subsequently applied for citizenship using a fake identity. Nearly all are from countries associated with terrorism and high levels of immigration fraud. Several of these fraudulent citizens have already obtained aviation or transportation credentials.
This information is disturbing but it simply confirms what those in immigration enforcement have known for years - our immigration vetting system is badly broken. But the availability and reliability of vetting information is only one of many systemic problems that plague USCIS: an assembly line mentality, over-politicization and ineptitude.
Attempting to vet individuals from the most dangerous regions of the world in less than three months is criminally irresponsible.
One of the reasons I resigned from USCIS was dissatisfaction with the agency's continual focus on approving as many immigration applications as possible, as quickly as possible - often at the expense of national security and public safety. Call it customer service on steroids.
This attitude, combined with a bureaucratic management structure, makes it impossible for fraud officers and immigration adjudicators to deny any but the most outrageous cases. Fraud officers in the field report to the local district director, whose primary motivation is usually a desire to maintain friendly relations with local immigrant constituencies. Most district directors prefer USCIS to be seen as a social services agency, rather than an agency charged with administrative law enforcement. Meanwhile, the real constituents, American taxpayers, are not protected from crime and terrorism.
The situation is further complicated by the highly politicized cadre of pro-illegal alien attorneys in the USCIS Office of Chief Counsel (OCC) most of whom were previously employed by open-borders organizations like the Mexican American Legal Defense Fund, the National Council of La Raza, and the National Immigration Project of the National Lawyers' Guild.
As a result, our national security team spent more time battling USCIS district directors and attorneys than investigating dangerous aliens. In one instance a naturalization applicant was suspected of traveling to Iran, a state sponsor of terrorism, to attend anti-American rallies. Despite Youtube footage of the applicant at an anti-U.S.A. speech by the current Ayatollah, USCIS attorneys insisted that there was no evidence to support a denial for lack of allegiance to the United States. After months of unnecessary investigative work and repeated pleas for common sense the applicant was eventually denied U.S. Citizenship. But the case was probably denied because of fear that it might bring bad media coverage, rather than any objection to the candidate.
Sadly, this not atypical. In the absence of a smoking gun supporting a denial, applications are almost always approved. This ensures that USCIS does not fall behind processing timeframes that are heavily influenced by politically powerful immigration attorneys and open borders lobbyists. While immigrant constituent groups may be pleased that their members quickly obtain the benefits of living and working lawfully in the United States, the security and safety interests of the wider American public are an afterthought.
Was it a flaw in USCIS's vetting system that caused these dangerous naturalizations? Yes, partly. But if we want vetting to work, the results of the process must be examined by an experienced officer who is free to make a judgment call. If the adjudicators assigned to those nearly 900 fraudulent naturalization cases were not being pressured to approve every case they see, it is likely one of them would have noticed irregularities and investigated further.
Perhaps most frightening of all, USCIS is responsible for vetting refugees. The current administration has decided to drastically increase Syrian refugee admissions while mandating that all vetting be completed in 90 days or less. It currently takes 18-24 months to complete refugee vetting, using the same ineffective procedures that led to the naturalization of almost 900 criminals. Attempting to vet individuals from the most dangerous regions of the world in less than three months is criminally irresponsible.
The U.S. can attempt to improve vetting procedures. But the culture of the agency doing the vetting, not the process, is the heart of the problem. As long as USCIS encourages its employees to ignore derogatory information for the sake of expediency we will continue to confer U.S. citizenship - the greatest gift the country can bestow - on criminals and terrorists, while failing to protect American taxpayers.