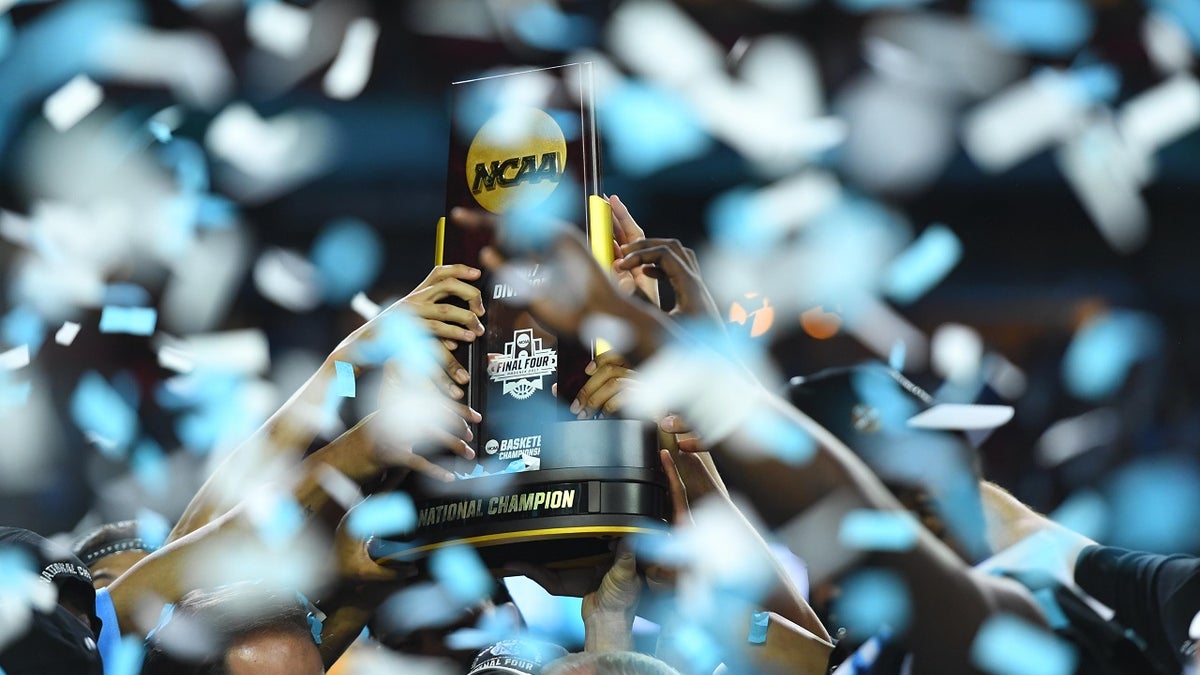 No one likes to lose a basketball game by 30 points!
This past weekend, my son's basketball team played three games, all of which were blowouts. Fortunately for our team, we were only on the receiving end of one of the lopsided scores, but it was to a team that was not better than we are. It is one thing to lose to a better team, but quite another to lose by 30 to a team that is, at best, your equal. So, how is it we lost by 30? Simply put, we lost hope. A few things didn't go our way, and we stopped believing we could win.
Losing hope isn't reserved for high school sports. Fans see the effects of hope every year during March Madness. In 2018, it was the 16-seed UMBC Retrievers pulling off the upset over 1-seed UVA. This year it was 12-seed Oregon making the Sweet 16, 12-seed Liberty University getting their first tournament win in school history, and UVA winning in overtime to claim their first national championship. Things that seemed unlikely became possible, and the possibility propelled the teams forward. Hope is a powerful force within sports; it moves us to try harder, to believe, to stop holding back.
Where there is hope, there is a chance, and even in the midst of seemingly insurmountable odds, hope can restore strength, change perspective, and propel a team to victory.
If we pay attention, sports can teach us so much about life; it's one of the things I love about sports. So, when my son's team lost over the weekend, it reminded me of the power of hope for us every day. It is hope that causes us to ask the "what if" questions, and hope that gives us the perspective we need to face life's challenges. It is the anticipation that helps us think beyond ourselves and beyond what we can currently see.
For the millions celebrating Easter across the globe, we recognize that we have hope. Not hope to win a game, but hope that there is more to life than what we currently see and experience. But, our hope moves beyond even the "what if" questions to a "not yet" perspective on the world. This perspective means we don't focus on what could happen; rather we have an assured confidence about what will happen. We have a hope that there is someone that can help make sense of the brokenness around us.
CLICK HERE TO GET THE FOX NEWS APP
The Christian message is filled with hope. The story of humanity is a story that started "very good," but was quickly affected by brokenness and separation. Yet, in the midst of that brokenness, a splinter of hope was found; in the midst of the darkness, a light was shone to point to the ultimate restoration of all things.
In our brokenness, humanity is offered a chance; humanity is given an invitation to dream, we are given an opportunity to hope. The Christian message is built on the foundation of a God who cared enough to sacrifice for us, a God who desires to be with us, a God who humbled himself to come to us. At the center of the Christian message is Jesus, who willingly laid down his life for us that we may be restored to him. This invitation gives us hope that even though we experience trouble in this world, he has overcome the world. We have confidence that in the end, he works all things out for the good of those who love him. We have hope that the brokenness in the world is not all there is, but that there is a time when he will make beauty from ashes.
This hope is provided for us by someone who knows what it is like to go through the depths of despair, only to be raised to the heights of glory, yet in Jesus, his depths and his heights are far beyond what we can even imagine. The message of Easter is a message of hope; it is a story of relationships reconciled; it is a message of healing, of restoration, of redemption. At the center of the message is the recognition that although Jesus was in a grave on Friday he was alive on Sunday, and through him, all of humanity can experience hope!
The message of Easter gives us hope that there is more than what we see or understand in the present. Easter reminds us that good really is overcoming evil, and eventually, all things will be made right. As you consider hope this season, recognize the true hope we celebrate on Easter: Jesus overcame the insurmountable; he overcame death and has made a way for us to do the same through him.