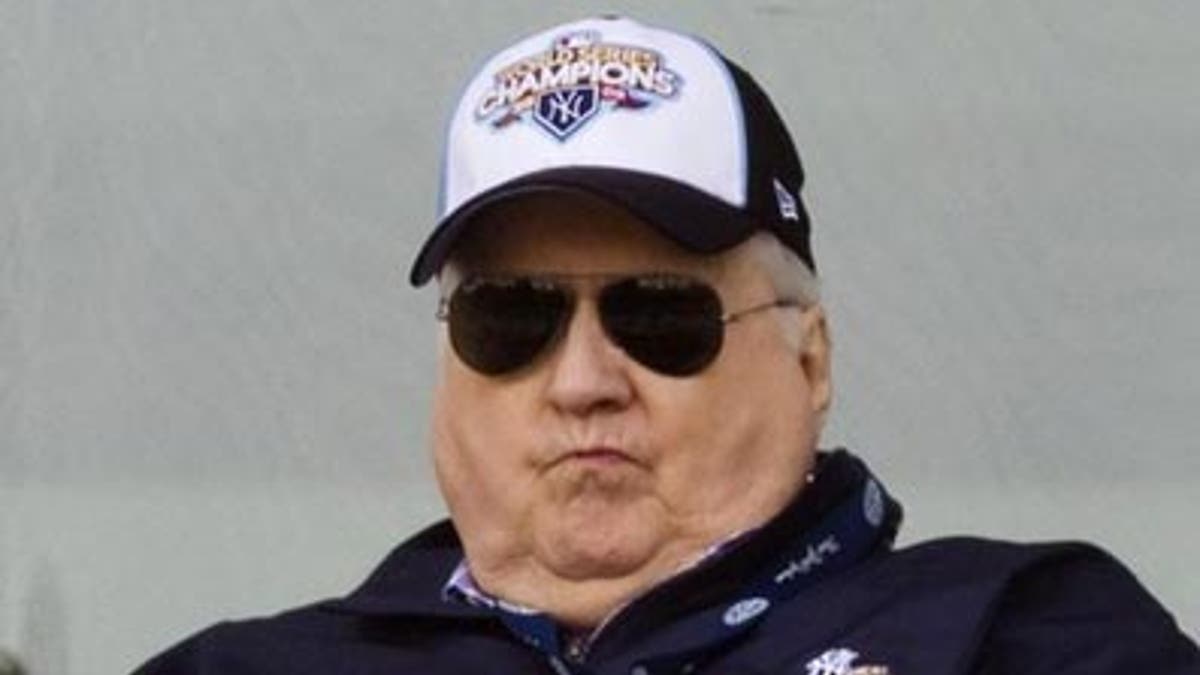 One of the most wonderful quips about George Steinbrenner, whose death has prompted a review of the life and career of that complicated public person and unique baseball owner, was uttered by John McMullen, who had been an early limited partner of the Yankees when the imperial Yankee owner was operating the team under full sail and with little involvement by his putative partners. McMullen said, "There is nothing in life so limited as being a limited partner of the Yankees."
But the wily old McMullen also added that one needed only to make one superb deal in a lifetime, and he wisely conceded that Steinbrenner had made a spectacular deal when he and his partners bought the Yankees from CBS for slightly less than $10 million. Steinbrenner led a full, successful and often troubled life, and yet his death removes a powerful force from the baseball business and an often loud and troublesome personality from the public scene.
I knew him well. He left baseball under pressure from me in 1990 and was out for two years. Then he begged me to let him back into our game, and I did so because I thought he had made a silly deal for himself when he had asked me to let him leave baseball for life after having engaged in a vicious effort to discredit the Yankee player, David Winfield.
This is not the place to revisit all that drama, but I let him back because I thought then and still believe he did not deserve to be banned for life.
We had our battles and he did some ugly and grim things as he fought to rebuild the Yankees. But he also did some wonderfully generous and thoughtful things to help those whose needs fit his areas of concern. Let me record two such generous acts that have been unreported.
Long before I went into baseball I was CEO of Columbia Pictures. I had never met George but, of course, knew who he was. This was in the early '80s, when he was well along in his baseball career. He and I had attended Williams College, where we both also admired the football coach there.
One day George called me to ask me for a favor. He told me our old coach was retired to Florida but was ill with Alzheimer's disease, as was his wife. George told me he was calling those who had played for our old coach to ask for funds to help hire nurses to care for the coach and his wife.
And for several years, he called me when it was time to renew the gifts, and each year he raised the funds and supplied the vital assistance to these two needy old friends. There was never any public mention made of what he had done.
On another occasion, I called him for help. An old friend of mine was afflicted with Lou Gehrig's disease and was dying. But my friend harbored one final dream of getting to Yankee Stadium on July 4, 1989, when the Yankees were planning to pay tribute to the memory of Gehrig, whose iconic farewell speech to the fans had been made precisely 50 years earlier on July 4, 1939. It also happened to be the day on which my friend had been born.
When I asked George to help me make the dream come true, George not only agreed to help but insured that every effort was made to get my friend with his hospital bed, respirator and several nurses into the upper levels of the stadium where he was able to see the game.
Somehow, with much effort and difficulty, we managed to give the ALS victim a remarkable few hours at the ballpark, and he was very grateful.
When I later gave George my profuse thanks, his only response was that he was glad to have helped. I often wondered whether he was just a bit embarrassed to be seen as having a soft and caring dimension.
At the end of such a full and very public life, one expects to find seeming inconsistencies.
To me George wanted to be a warrior in the mold of his hero, General George Patton. He loved war and he cherished winning. He was willing to pay virtually any price.
Even his insistence on clean-shaven ballplayers resonates of the General Patton standards for clean uniforms and ties.
I believe George wanted to be a great American like his hero, Patton. Each of them had flaws, as we all do, and each engaged in stupid and demeaning misdeeds.
George was capable of generous and decent behavior. He was, as most of us are, also capable of boorish and ugly behavior.
In death he deserves fair comment.
To me he was not a great man, but he surely was a remarkable one.
His success is marred by his recurrent failure to meet his own aspirational standards. In that he is not alone.
Fay Vincent is a former CEO of Columbia Pictures Industries and from 1989-92 served as the Commissioner of Baseball.
Fox Forum is on Twitter. Follow us @fxnopinion.