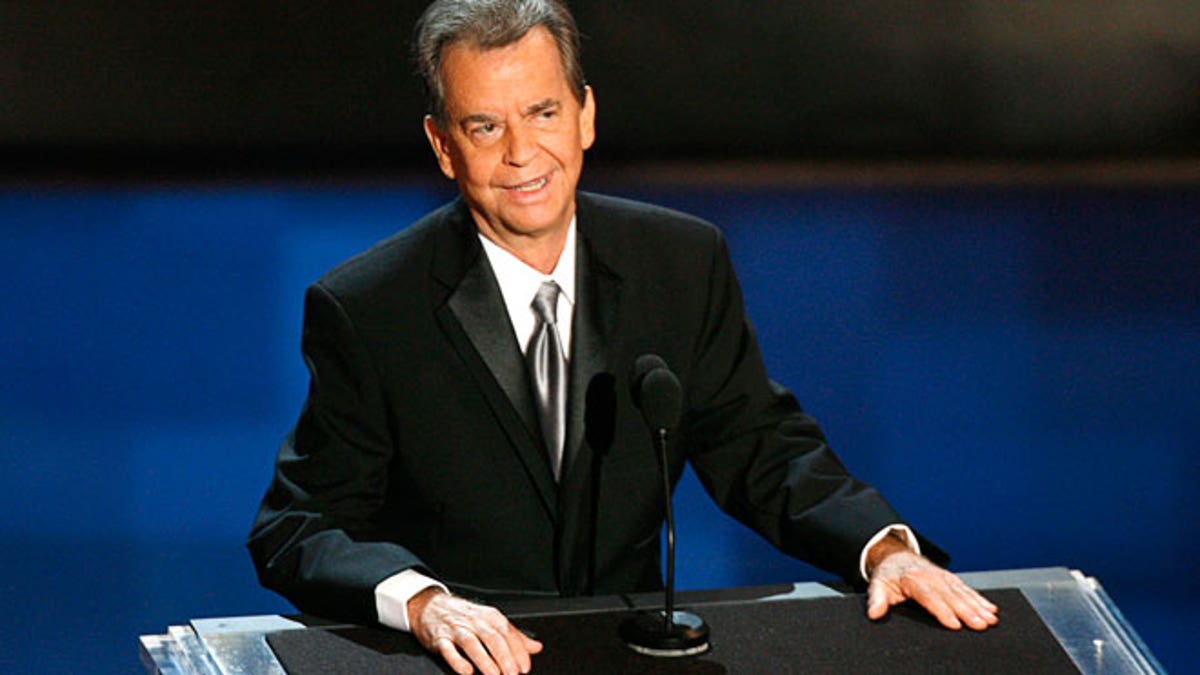 I knew Dick Clark.
No, he wasn't my best friend. We never had dinner together. But I knew him in a very personal way. Dick Clark's "American Bandstand" was the first television show I really paid attention to, on the 14-inch black-and-white screen in my parents' suburban Maryland living room.
Every day, Monday through Friday, I raced home from Coolidge High as fast as my fat little legs could carry me, grabbed a bag of chips and a Hi-C cola and stood (after all this was a dance show) in front of that glaring box and sang and danced (poorly, but who cared) to the top rock 'n' roll 45 rpm records of the 50s.
Bill Haley, the Temptations, Bobbie Vinton, Fats Domino and so many more stars of the day appeared on the show. And the dancers were clean-cut, smartly dressed boys and girls who could cut some mean moves.
Leading it all was this good-looking man with a baby face, a winning smile and a winning personality that immediately made you like him.
Yes, Dick Clark spoke my language and made me feel at ease, sorta like he knew me, and that feeling lasted for a long long time.
Of course, Dick went on from "Bandstand" to be an incredible force in television: award shows, game shows, blooper shows, New Year's Eve in Times Square and so much more.
But to me, he'll always be my friend on top of that television bandstand that was as much a part of my youth as my first convertible and my first kiss, from Mary Jo Fernandy in the back of that beat-up jalopy with the top that never went up.
Marvin Himelfarb, a senior producer at Fox News Channel, was previously a writer on numerous prime-time TV shows, including "Silver Spoons" and "Hart to Hart."