David Bossie: Attacks on Trump ignore all the things he's accomplished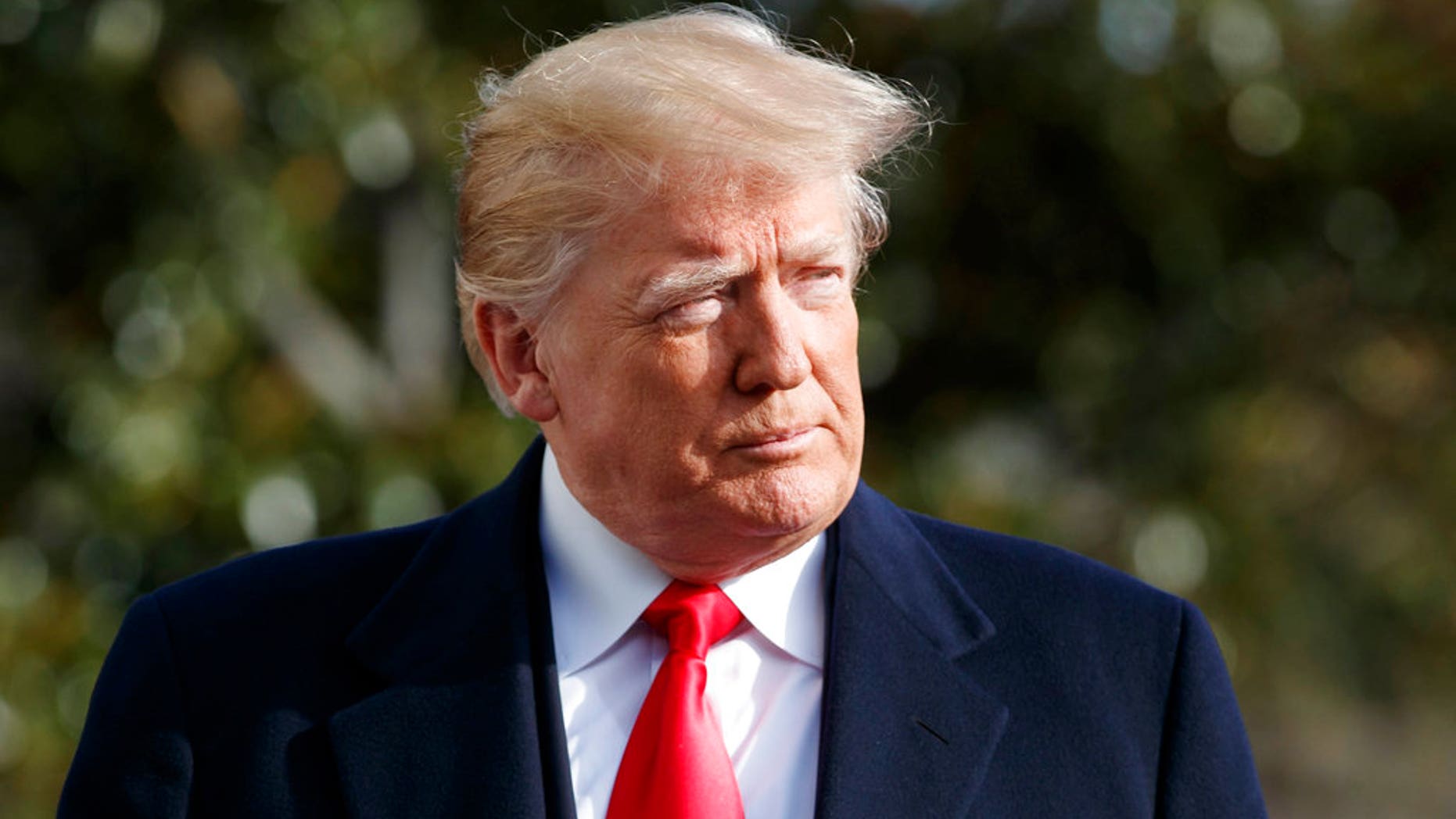 Hardworking American taxpayers who believe in commonsense conservative ideals have many reasons to feel good about President Trump's job performance during his first two years in office.
By any measurement, this president has done a great job delivering on his "promises made, promises kept" for all American families.
Thinking back to the 2016 campaign and the early days of the Trump administration, there were questions by Republicans about how conservatively President Trump would govern and how effective he would be steering the ship of state.
Those questions have since been answered. This president has proven himself to be a proud conservative who is working tirelessly to enact his America First agenda with great success.
President Trump has our economy growing and businesses prospering due to his pro-growth economic programs. Our unemployment rate is at a 50-year low. A record number of people are employed. And Americans understand that the current occupant of the Oval Office is watching out for them and their well-being above all else.
If President Obama –or any other Democrat – had this amazing economic record, the liberal media would already be framing that president's re-election as inevitable. Not only would the fake news divisions be working to box out any primary opposition, they'd also be busy sowing doubt among potential Republican challengers by asking questions such as: "With this strong an economy, why bother running against the president?"
But President Trump, the ultimate political outsider, gets the exact opposite treatment. The biased anti-Trump media are ignoring our economic success, angling to provide oxygen to wannabe Republican primary challengers, and inviting any and all Democrats to consider jumping into the 2020 race.
Try as his opponents might, the president's support remains very strong and there's ample polling showing that Republican voters like what they see under President Trump's leadership.
A recent national Fox News poll indicates that 72 percent of Republican respondents think the president will be re-elected and a whopping 80 percent would vote for him in 2020.
Similarly, in Iowa, our nation's first caucus state, 81 percent of Republicans approve of the president and 67 percent would vote to re-elect him. These excellent numbers reflect the reality that this president has an outstanding record to stand on.
Trump nominees Neil Gorsuch and Brett Kavanaugh are now associate justices on the Supreme Court, and historic numbers of federal judges are being confirmed to lifetime appointments.
America is respected around the world again and our military is getting stronger by the day. The president is fighting for fair trade for American workers, instead of giving away the store to country after country around the globe.
And on a daily basis, President Trump prioritizes finding innovative ways to secure our border, including fighting for the wall.
When you're facing a Democratic Party full of obstructionists in Congress, you have to think outside the box to get things done for the American people – and that's exactly what this president is doing.
But despite President Trump's stellar record, some establishment Republican politicians like to see their names in the paper as potential primary challengers to President Trump.
Outgoing Ohio Republican Gov. John Kasich and outgoing Sens. Jeff Flake, R-Ariz., and Bob Corker, R-Tenn., don't like the president's style, so they think he should be challenged by someone more politically correct, less assertive, less direct and less Trump.
Kasich was destroyed by Donald Trump in the 2016 GOP presidential primaries. Flake and Corker didn't seek re-election to the Senate this year because they knew they couldn't win their own primary elections. These three professional politicians simply don't like the president because he's not a typical politician.
But here's the truth:  if this were President Mitt Romney's record or President John McCain's record in the White House instead of President Trump's, these three would be lining up behind their standard-bearer faster than you can say "party loyalty."
Despite the efforts of the anti-Trump media, the career Washington politicians and other defenders of the failed status quo, President Trump has endeared himself to tens of millions of patriotic Americans across our great nation because he keeps his promises and possesses an incredibly optimistic never-say-quit attitude.
The American people love having President Trump in their corner and he loves being in the ring fighting for them.