Can Kate Steinle's family sue San Francisco over its sanctuary city policy?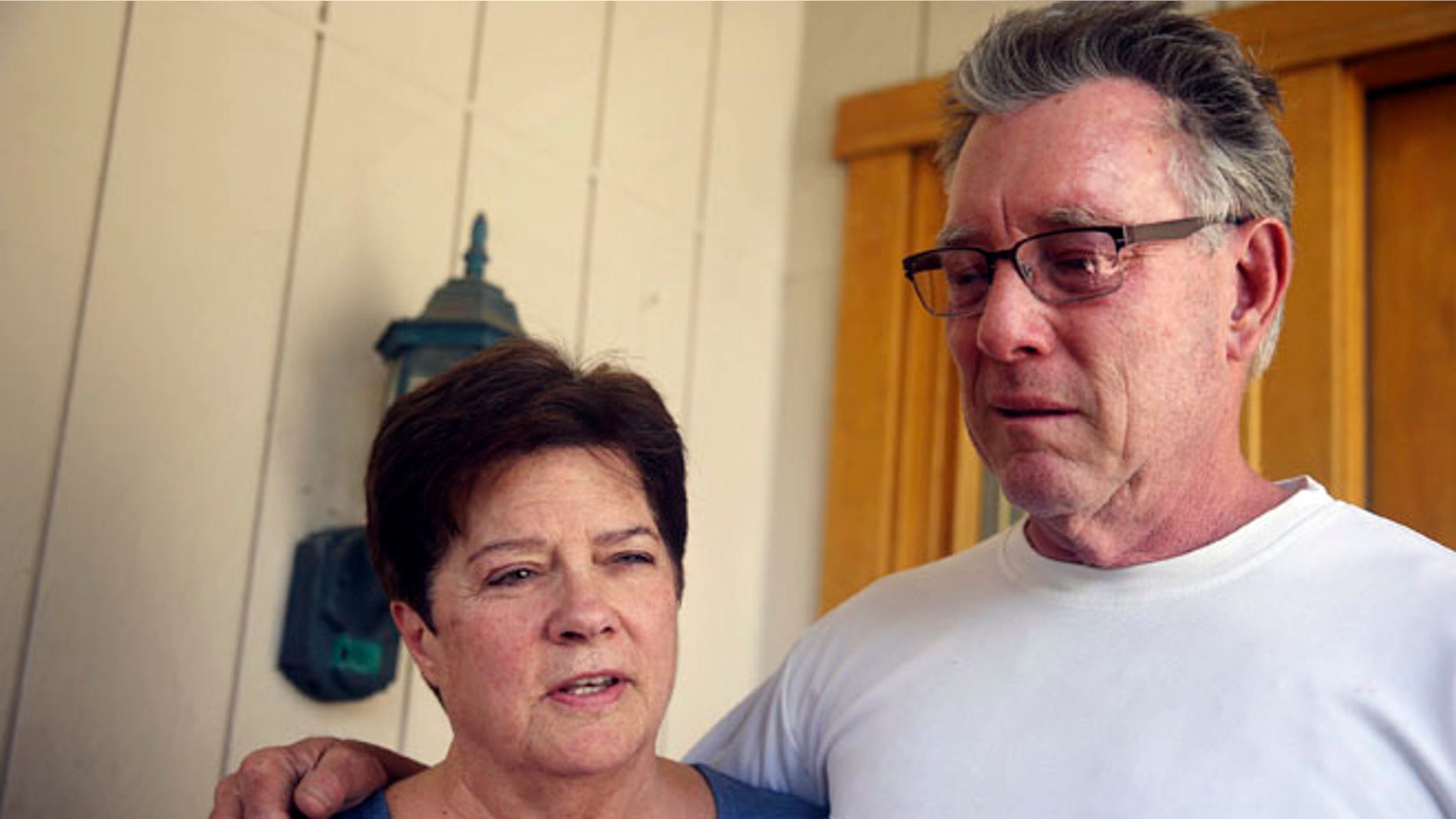 Looking for justice? Move to Mexico. When it comes to looking to the U.S. courts for protection, you may have a better chance if you're from south of the border.
Kathryn "Kate" Steinle was shot dead on July 1, allegedly by Juan Francisco Lopez-Sanchez, a Mexican felon who was in the U.S. illegally. Lopez-Sanchez would have been deported but for the fact that San Francisco is a "sanctuary city," which is why officials there chose to release him and ignore an ICE detainer. This effectively put him back on the street. And yet, if Steinle's family tries to sue the city for this travesty, it may be thrown out of court.
Meanwhile, in Arizona, a judge has just denied a motion to dismiss a case brought by the mother of a Mexican teen who was shot by a U.S. Border Patrol agent in a cross-border shooting. You read that right. The teen was Mexican, shot in Mexico, and the judge still ruled that his mother may sue the Border Patrol agent. U.S. District Court Judge Raner Collins opined that "the Mexican national may avail himself to the protections of the Fourth Amendment and that the agent may not assert qualified immunity." The ACLU attorney on the case applauded this ruling, saying, "The court was right to recognize that constitutional protections don't stop at the border."
Perhaps they begin there. If Kate Steinle's family cannot use our laws to get justice in her name, and yet the family of this Mexican teen can, the immigration debate has truly become the twilight zone.
If Kate Steinle's family cannot use our laws to get justice in her name, and yet the family of this Mexican teen can, the immigration debate has truly become the twilight zone.
There is good reason to suspect that Steinle's family will have an uphill climb in any lawsuit it may pursue. In January of 2011, a California appeals court upheld the dismissal of a similar suit. In that case, Anthony Bologna and his two sons were murdered by Edwin Ramos, a Salvadoran. Bologna's wife sued the city of San Francisco over the sanctuary policy in place at the time, and the appeals court unanimously agreed that the case did not fall under a legal exception allowing such lawsuits against governmental entities. The court ruled that none of the laws cited in the lawsuit were specifically aimed at preventing violent crimes by illegal immigrants. Instead, the court ruled, they were intended to combat the drug trade and to curb illegal immigration.
However, there are other ways for the Steinle family to pursue their case against San Francisco. First of all, less than a year after the Bologna family's case was dismissed, the U.S. Supreme Court ruled in Arizona v U.S. that the states can't overstep the federal government's immigration enforcement authority. While many felt that ruling took away Arizona's ability to combat illegal immigration, it also may have opened the door for the Steinles. If, as the court ruled, only the federal government has the power in the area of immigration, then any sanctuary city or state law is unconstitutional. This alone should provide the basis for a lawsuit against the city of San Francisco.
Sanctuary cities may violate the Illegal Immigrants Reform and Immigrant Responsibility Act. Under that federal law, states and cities may not limit their governments from maintaining records regarding a person's immigration status, or bar the exchange of information with federal entities.
Officials in San Francisco seem to know they are on thin ice.
In a 2009 memo from San Francisco deputy attorneys to then-Mayor Gavin Newsom, the attorneys point out that no one has challenged their City of Refuge Ordinance under that federal law. They also warn that there is a serious risk a court will find the entire City of Refuge Ordinance to be pre-empted by federal law. It is time for that challenge – before another innocent American has to die.
If a Mexican mother can sue a Border Patrol agent for doing his job, then certainly the family of a slain American should be able to sue the City of San Francisco and its officials for not doing theirs.