Ambassador Callista Gingrich: To strengthen women's rights you must protect religious freedom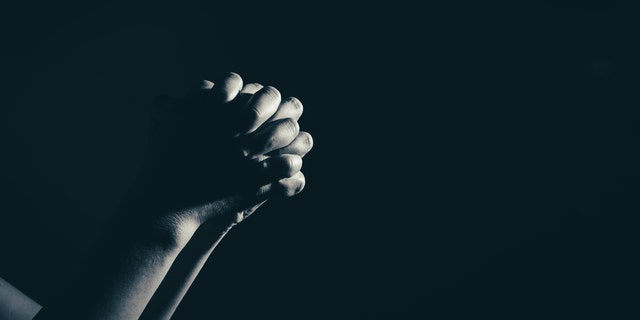 Religious freedom is often called America's first freedom – a necessary component of U.S. foreign policy, and part of America's commitment to ensuring a more peaceful, prosperous and secure world.
Respect for religious freedom also facilitates and strengthens many other human rights, including freedom of expression, peaceful assembly and association, and women's rights.
I chaired a panel Wednesday at the State Department's Ministerial to Advance Religious Freedom in Washington that examined the challenges women face today, along with the intersection between women's rights and religious freedom.
The discussion could not come at a more pressing time. The terrorist group Boko Haram has kidnapped thousands of women and young girls in Africa. ISIS has kidnapped, enslaved, and serially raped countless Yazidi, Christian, and Muslim women and girls in the Middle East.
And Rohingya – including thousands of women and girls – have faced ethnic cleansing in Rakhine State in Burma, where the military has perpetrated brutal killings, widespread rape and sexual violence, and burned hundreds of villages.
While these and other repulsive acts have in part been committed on the basis of religion, they in fact represent perversions of religious faith. These atrocities have encouraged a misconception that freedom of religion and women's rights are incompatible – that increased religious freedom restricts equality and justice for women.
In 2014, the Special Rapporteur on Freedom of Religion or Belief observed: "Widespread misperceptions have given rise to the idea that freedom of religion or belief and equality between men and women are norms standing in opposition to each other."
The fact is, these unfair and misleading characterizations could not be further from the truth. When religious freedom is protected, women's rights are strengthened and societies flourish.
To appreciate why this is the case, it's important to understand what religious freedom is in the first place. Religious freedom is a human right enjoyed by individuals – not a right granted to religions.
When properly recognized by governments, religious freedom can and should allow for members of peaceful religious groups – of all faiths and denominations – to form and carry out their ministry.
The human rights of women and religious freedom operate in concert with all other human rights – universal, indivisible and interdependent.
The practice of religion is personal. For many women and girls around the world it is an empowering and meaningful experience.
However, harmful practices and traditions affecting women and girls cannot be accepted as legitimate – including those performed in the name of religion. The assertion of one human right cannot justify violations or abuses of other human rights.
Female victims of religious discrimination or marginalization are particularly vulnerable to early and forced marriages, human trafficking, and sexual and gender-based violence. This includes sexual assault, rape, intimate partner violence and female genital mutilation.
Governments and other groups sometimes perpetrate or tolerate these abuses in order to intimidate, destroy, or drive out members of disfavored religious communities. This is the case with Yazidi women in ISIS-controlled Iraq and Syria, along with members of other religious or ethnic minorities, such as Rohingya Muslims in Burma.
Respect for religious freedom, according to a recent report by the United States Commission on International Religious Freedom, can play a role in responding to these harmful practices. This is because religious freedom can mobilize faith leaders and create the conditions necessary for the peaceful practice of religion.
Understanding the synergies that exist between women's rights and religious freedom is essential to strengthening each right around the world.
In many countries, engaging with highly influential faith communities and religious leaders on issues affecting women can be an effective means for advancing the rights of women. These communities, for example, play a powerful role in public health education in areas with high rates of illiteracy, especially among women and girls.
Women religious leaders have also long fostered interfaith dialogue and conflict resolution. In conflict zones, women religious leaders are critical to fostering security, reconciliation and stability.
One of the best examples of this is Sister Maria Elena Berini, a 2018 International Woman of Courage nominated by the U.S. Embassy to the Holy See, who for the last four decades has served in war-torn communities in Africa – first in Chad and now in the Central African Republic.
For the last 10 years, Sister Berini has performed astonishing acts of charity from her mission in Bocaranga, demonstrating courage, grace and compassion. During the worst periods of violence – when aid organizations recalled their staffs and embassies evacuated their citizens – Sister Berini remained.
This courageous Catholic nun is just one example of how religious women leaders can often be powerful advocates for reform within their communities and beyond on a wide variety of issues. They work alongside and often in partnership with male religious leaders.
Despite this, persistent social and political barriers within many countries prevent or limit women from fulfilling their roles as agents of change and progress.
The facts are simple. Governments that respect and protect religious freedom often have greater protections and opportunities for women. Countries that do not compel religious conversion – and protect young girls from early or forced marriages – are more likely to defend women's rights.
As Secretary of State Mike Pompeo said Thursday: "When religious freedom flourishes, a country flourishes."
This week's Ministerial to Advance Religious Freedom illustrates America's enduring commitment to religious liberty as a human right and as an integral element in advancing the empowerment of women and girls worldwide through U.S. foreign policy.
This comprehensive, international effort to urge coordinated action across governments, religious groups and civil society is critical to defeating religious persecution and repression, and to achieving global peace, prosperity and security.