After this election, can we still love our neighbors (even if we are polar political opposites?)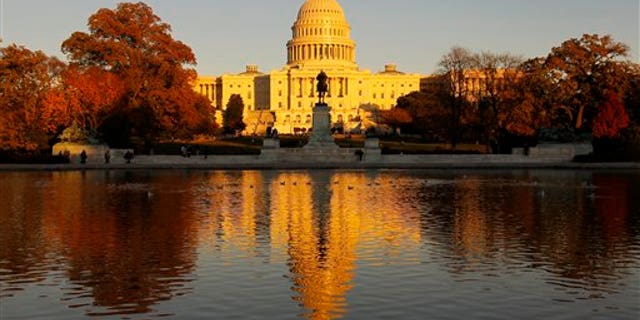 Our next-door neighbors are like family to us. They are a retired couple in their seventies. My husband and I are in full-on mid-life mode, parents of teens and young adults.
This couple allows one of our sons to use their kayak on the weekends.
I make them homemade strawberry jam each summer. Our boys help them with heavy lifting chores around the house.
They sometimes pick us up a sweet gift while away from home on a trip. We love to visit outside in the space where our yards meet.
We keep an eye on each other's houses. Our two families are fiercely loyal each other. And yet….
We never EVER support the same candidate in a presidential election.
Yep. We are polar opposites politically. Like as in tippy-top-of-the-North-Pole-versus-all-the-way-down-to-the-darkness-of-the-bottom-of-this-orb-that-is-earth kind of opposite. How then are we able to be so close as neighbors? Shouldn't people who disagree politically also possess an intrinsic dislike of each other?
It's easy to love those who are lovable. It's a breeze to be kind to people who think just like you do about the world's affairs. But to display the same behavior toward a person who holds contrasting beliefs is an altogether special assignment. However, Jesus not only taught it, he modeled it.
Throughout the New Testament, we see Jesus spending his time on earth with all kinds of people. He didn't just hang out with the social elite or the wealthy and influential. Nor did all his interactions take place with those who aligned themselves with his beliefs.
No. He sometimes he spent time with religious and governmental leaders. Other times he welcomed children and tax collectors and those whom society rejected.
His last conversation at his crucifixion was with a thief who hung beside him, convicted and sentenced to death for his unlawful behavior.
Jesus modeled upside-down living and loving. He granted dignity to people and was kind to them because….well, they were people.
When we show love to the person we find standing in front of us—regardless of what they believe—we are acknowledging the fact that all humans are created in the image of God. As the very beginning of the Bible states: "So God created human beings in his own image. In the image of God he created them; male and female he created them" (Genesis 1:27 NLT).
Every day and every week, our lives naturally intersect with many people, all of whom bear the image of God. When we look beyond ourselves—and beyond the flaws and quirks and even the political beliefs of others—we see God. We have an opportunity not only to greet these in-our-lives-on-purpose people face-to-face, but also to witness God's very image in them.
In addition to loving people who were socially different, Jesus also loved those who hated and despised him. Those who treated him terribly. And he encouraged his followers to do the same, without excuse.
In Luke 6:32–36 we catch a glimpse of this seemingly backwards teaching:
"If you love those who love you, what credit is that to you?Even sinners love those who love them.And if you do good to those who are good to you, what credit is that to you? Even sinners do that.And if you lend to those from whom you expect repayment, what credit is that to you ?Even sinners lend to sinners, expecting to be repaid in full. But love your enemies, do good to them,and lend to them without expecting to get anything back. Then your reward will be great, and you will be childrenof the Most High, because he is kind to the ungrateful and wicked. Be merciful, just as your Father is merciful."
When we treat with kindness and respect those whom culture tells us we should loathe, or when we show love to those who mistreat or talk badly about us, we are modeling Jesus' behavior. He was merciful, just as God our Father is merciful.
It is a countercultural idea to love those who are so unlike we are—even those who due to our unlikeness are actually hostile toward us—but it is God's plan for how we should behave.
So today, will you dare to treat an oh-so-different-from-you-politically person with kindness, respect, and dignity? Will you lean in and listen to their views and to how they came to hold them? No need to agree with them. However, there is a need to love them—these politically polar-opposite people. Because?
Just because they are people.
People deserve our thoughtfulness. Our listening ear. Our esteem. Our honor. Our unconditional love.
And, occasionally, also a jar of our very best homemade jam.