"The View" co-hosts debated whether Sen. John Fetterman, D-Pa., should be allowed to ditch the traditional suit-and-tie wear for shorts and hoodies on the floor of the Senate.
Co-hosts Alyssa Farah Griffin, Ana Navarro and guest ABC News journalist Deborah Roberts argued Friday that Fetterman should meet a certain level of decorum in his dress and criticized Senate Majority Leader Chuck Schumer's decision to relax the chamber's dress code.
Co-host Sunny Hostin, however, defended Fetterman, who was recently seen wearing a short-sleeved, button-down shirt and shorts while at the Senate. She said she doesn't care what he wears, but she does care about "the work he's doing."
JOHN FETTERMAN BLOWS UP SOCIAL MEDIA WITH NEW MUSTACHE, COMPARED TO 'BREAKING BAD' CHARACTER WALTER WHITE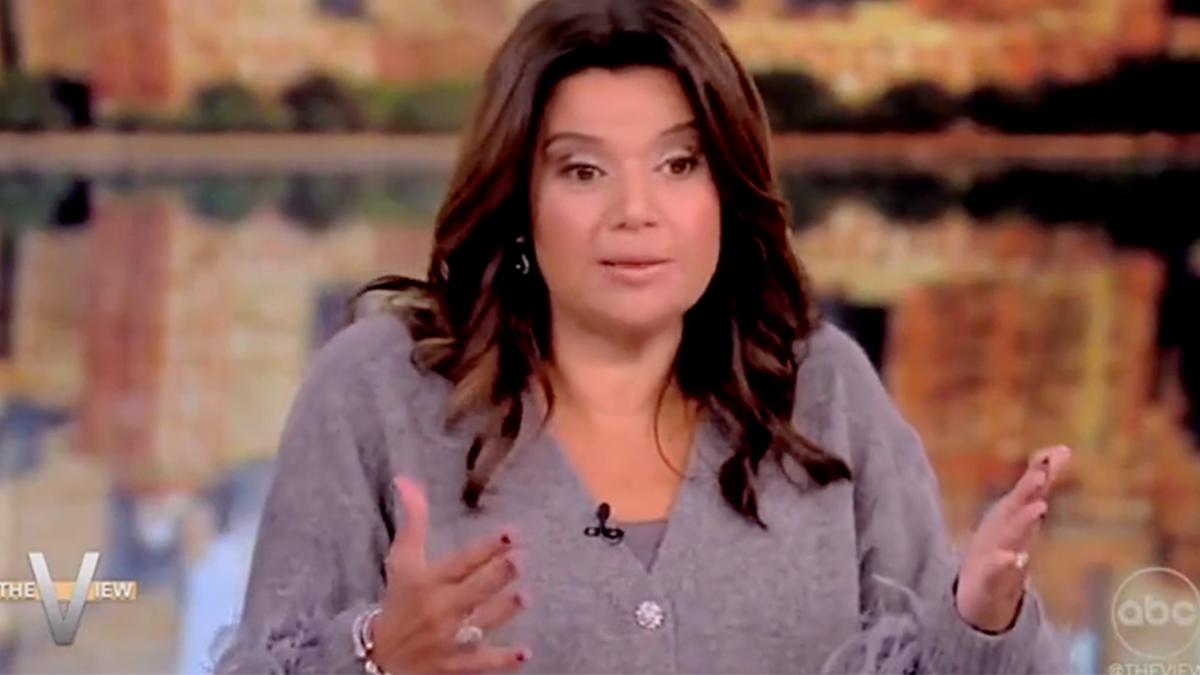 Over the weekend, the U.S. Senate confirmed to FOX News that it will no longer enforce a dress code for senators. Others entering the chamber, however, must still comply with the dress code, which is coats and ties for men and business attire for women.
"This has caused a tremendous problem on the floor, with Democrats and Republicans coming together on this topic," said co-host Joy Behar. "Even Manchin and Dick Durbin are saying they're concerned about the standards."
However, Behar opined that there are bigger problems at hand than this debate.
"The Republican Party is in such disarray," she said. "The country is on the brink of re-electing a criminal, basically, if he wins, God forbid, and this is what they're worried about."
She continued: "I mean, really, I think — and a shutdown, by the way, is imminent. Pretty soon we'll have no government. They're going away for the weekend, and they're worried about who is wearing what on the floor."
JOHN FETTERMAN DARES REPUBLICANS TO IMPEACH BIDEN: 'YOU JUST GOTTA CALL THEIR BULLS--T'
Griffin agreed that there are major issues, adding that "Congress is a steaming hot mess," but maintained Fetterman flouting decorum in general was problematic.
"There should be decorum" with dress in the Senate, she said, adding, "I love just the tradition of it."
"He's kinda — he's lost me," she said of Fetterman. "Politically we don't agree anyway. He spends his time on his official Senate Twitter account engaging in some, like, frankly Marjorie Taylor Greene–like behavior. He is referring to male genitalia, he's calling Republicans derogatory names, and then his personal Twitter account all day is attacking people and trolling."
Navarro agreed with Griffin, though she noted that others started those online feuds with Fetterman.
"I don't like what I feel is the erosion of decorum in the Senate, which I think is incredibly important," she said. "I didn't like it when Kyrsten Sinema showed up with all of those colored wigs looking like Sen. My Little Pony."
"Listen, I don't want to show up at a funeral home and have the funeral director in a hoodie and shorts," she added. "I don't want to show up to my plane today and have my pilot in a hoodie and shorts."
Hostin defended the senator, saying he's "brilliant," and commending him for defending people struggling with disabilities in a recent Senate hearing.
"I don't care what he wears," she said. "I like his heart, I like his empathy, and I like the work that he's doing."
Roberts added: "I do think that we should have some decorum, though. It is the seat of our government and I think we should have standards. That shouldn't be the only thing we're worried about, but I do think we need to respect the place."
For more Culture, Media, Education, Opinion, and channel coverage, visit foxnews.com/media.