The liberal website PolitiFact offered a brutal fact-check of Vice President Kamala Harris' false claim she has "great approval ratings."
During a recent interview with ABC News, Harris was asked about her dismal polling, with the reporter pointing out how she had "the lowest approval rating of any vice president."
"I'm curious - how much of a role, if any, that you feel race and gender play in that?" ABC's Linsey Davis asked.
"Well, there are polls that also say I have great approval ratings," Harris attempted to push back. "I think the point that has to be made is that there are attempts to create distractions away from the accomplishments of our administration."
ABC NEWS ASKS KAMALA HARRIS HOW MUCH 'RACE AND GENDER' CONTRIBUTE TO HER DISMAL POLLING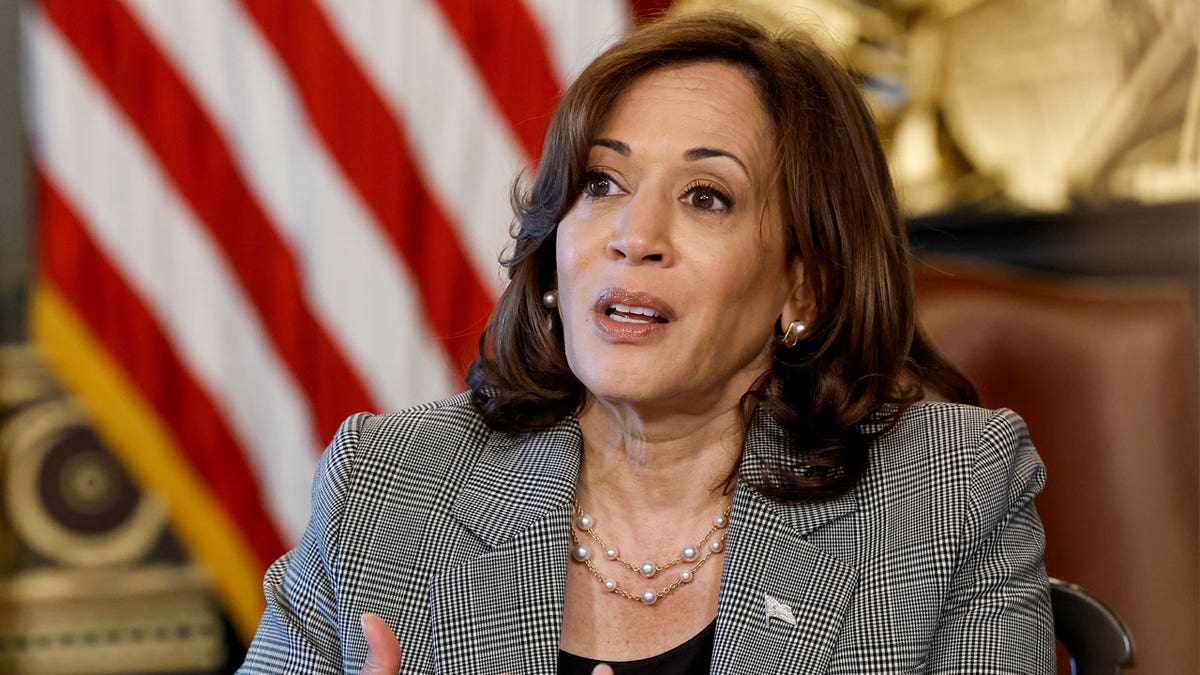 A report published Tuesday pushed back on her claim, telling readers "public polling results do not support her assertion."
"At the time the ABC News interview aired, FiveThirtyEight's average was 39.7% approving of Harris' performance and 52.3% disapproving, for a net of 12.6 percentage points 'underwater,'" PolitiFact wrote. "Meanwhile, the most recent poll in which more people approved than disapproved of Harris' performance was from October 2021 and was more than 100 polls ago. That poll, conducted by Saint. Leo University, found Harris above water by 2 percentage points, which was within the poll's 3-point margin of error."
WASHINGTON POST SLAPS BIDEN WITH 'FOUR PINOCCHIOS' FOR FALSELY CLAIMING HUNTER NEVER MADE MONEY FROM CHINA
PolitiFact went on to say October 2021 was the last time her polling average was above water and then listed a slew of recent polls showing her approval rating ranging from 39-42% and disapproval rating ranging from 51-57%.
"When we asked the White House for evidence to support Harris' statement, a spokesperson told us Davis asked an open-ended question, and that some polls — albeit ones conducted early in Harris' tenure — showed the vice president with positive approval ratings," PolitiFact wrote. "The spokesperson added that polls have found that certain subgroups of voters register strong approval of Harris, such as 72% of Black voters in the July SSRS/CNN poll."
That wasn't enough to spare Harris from PolitiFact's "Truth-O-Meter."
"We rate the statement False," PolitiFact concluded.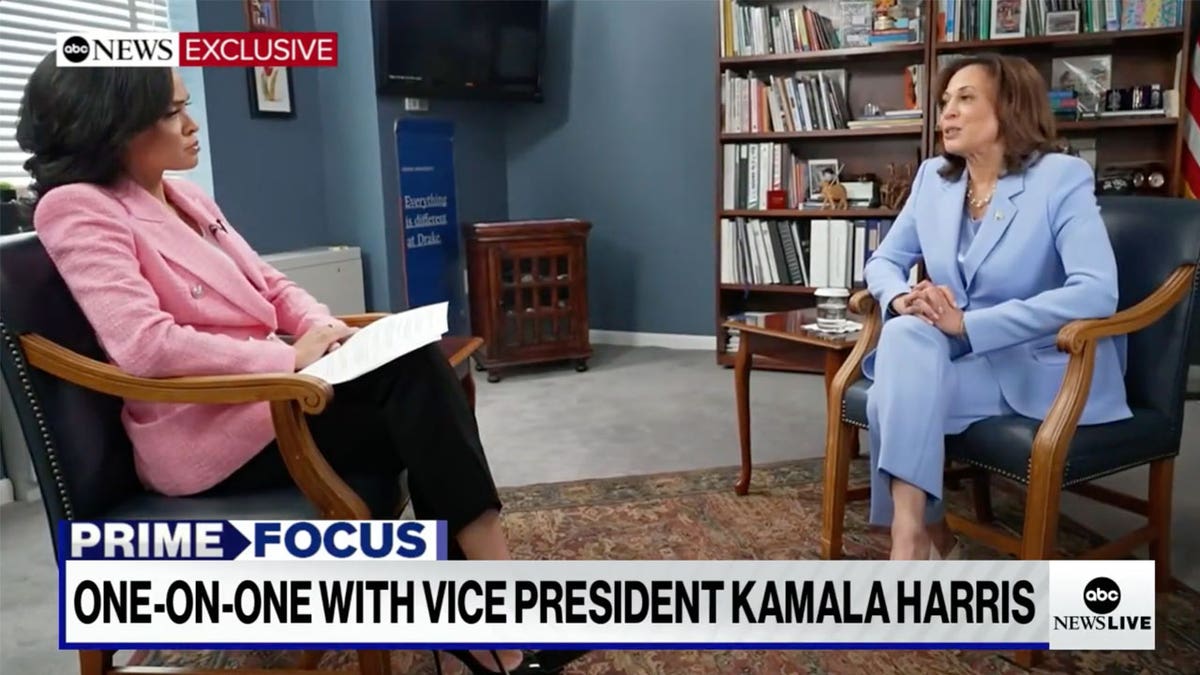 This fact-check is quite the turnaround after PolitiFact backed up Harris' recent assertion that Florida "decided middle school students will be taught that enslaved people benefited from slavery," which PolitiFact said was "mostly true."
Harris flew down to Jacksonville, Fla., last month to slam the state's Black history curriculum, fueling a spat with Gov. Ron DeSantis.
Florida's Black history curriculum details harsh conditions slaves endured and also explains that "slaves developed skills which, in some instances, could be applied for their personal benefit" both while enslaved and when they became free.
NBC NEWS ACCUSES DESANTIS OF 'LOOKING FOR A FIGHT' AFTER VP HARRIS LAUNCHED ATTACKS ON FL EDUCATION CURRICULUM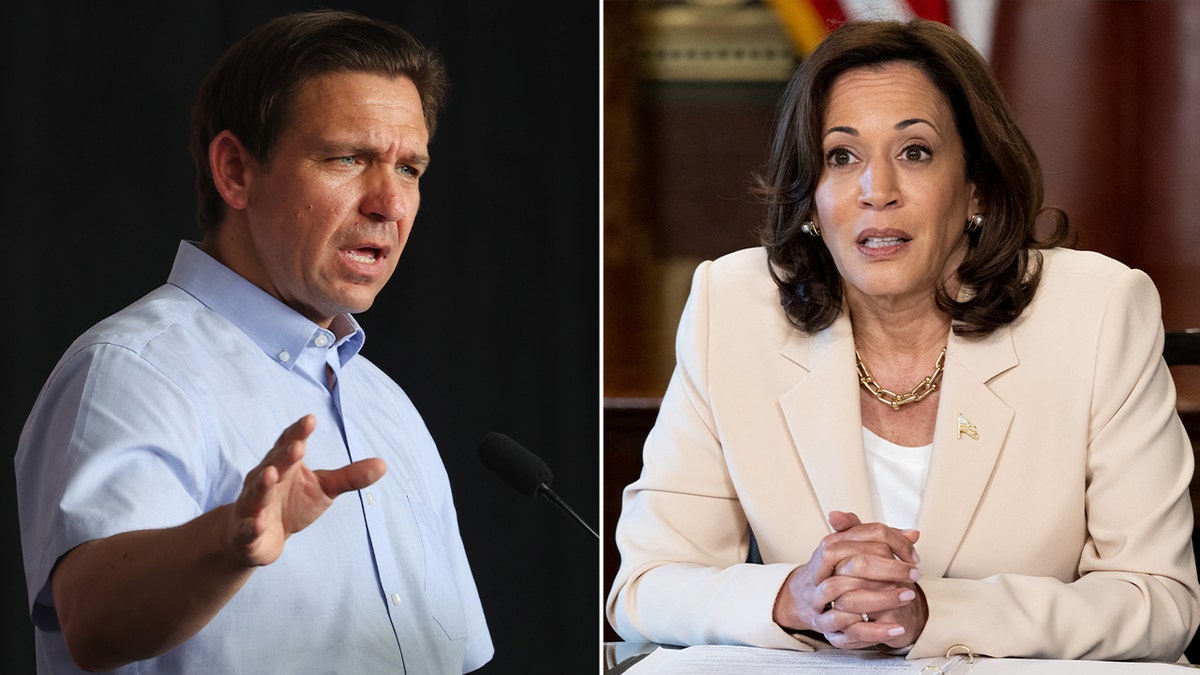 CLICK HERE TO GET THE FOX NEWS APP
Dr. William Allen, a descendent of slavery who helped author the curriculum in question, has said Harris' "lie" was quickly parroted by an agenda-driven media.
"I wish I could answer for the motives of the media or for the vice president. I'm not able to do that. But I can tell you this contextually -- it is obviously part of a larger effort driven by an agenda," Allen told Fox News Digital.
"The reason I call the vice president's statements categorically false is because it is obvious to anyone of basic literacy that the mere grammar of the sentence in the curriculum standards to which she referred refutes her charge," Allen said.
Fox News' Brian Flood contributed to this report.
For more Culture, Media, Education, Opinion, and channel coverage, visit foxnews.com/media