Upgrade Your Margarita with Mixologist-to-the-Stars Junior Merino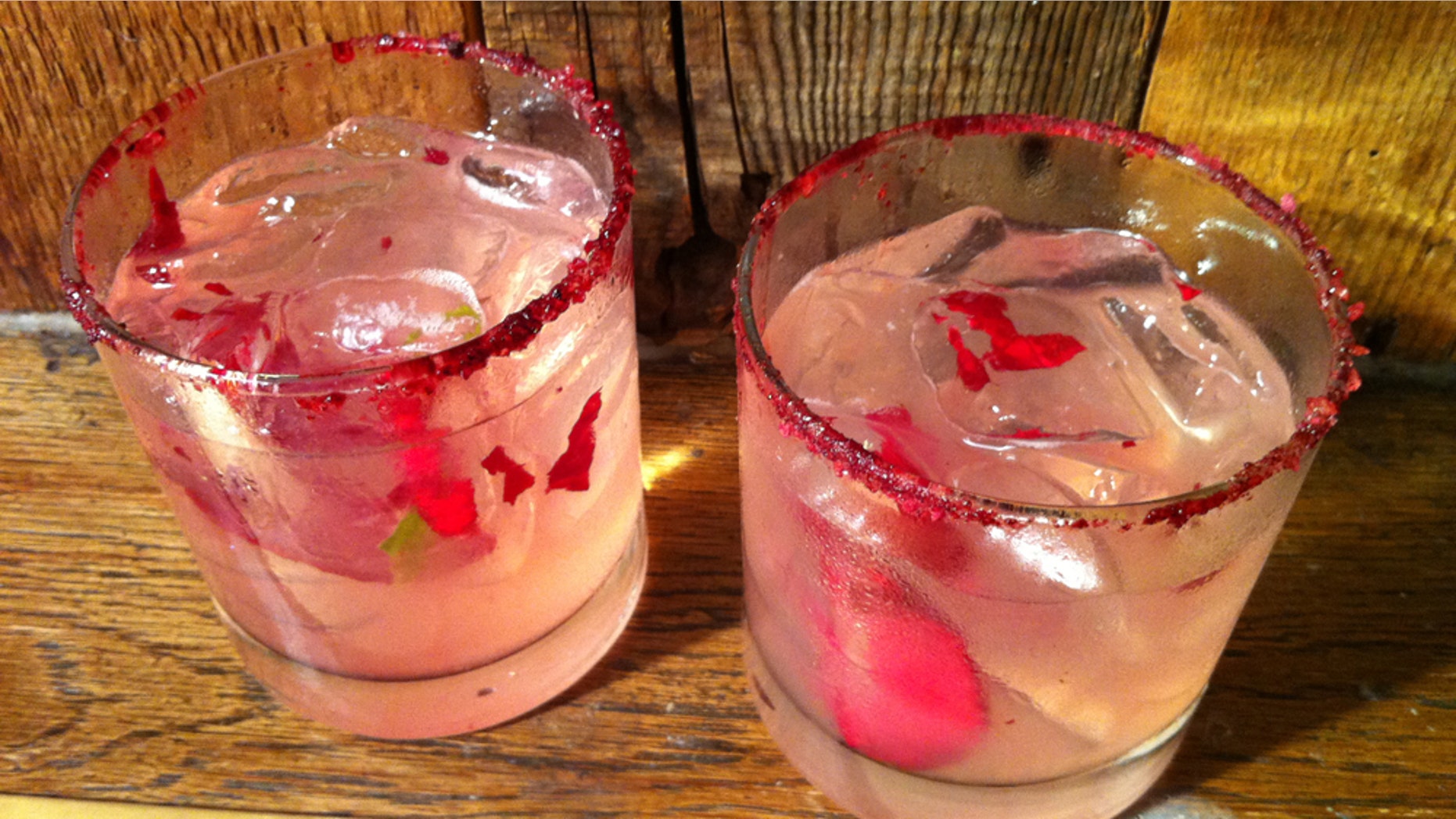 Look, if all you want is the same neon yellow mixer and party-hearty tequila brand you've been drinking since college, we're not going to judge. (At least to your face.)
But if you're ready for a margarita upgrade, "Liquid Chef" Junior Merino has a suggestion. It's his Rose Margarita, and the secret ingredient is fresh, organic rose petals.
"Roses are very high in vitamin C, and they're used in Mediterranean cuisine, Persian cuisine, in Mexico in aguas frescas," he says. "Plus, they make the drink look beautiful."
Merino has never been one to shy away from using unusual ingredients. Raised on a farm in Mexico, he took his love of fresh fruits and vegetables with him when he moved to New York City. His brother, who was already there working at a restaurant, disapproved heartily when Merino himself discovered a passion for bar work—after all, Junior was supposed to be focusing on better things, like college.
But Merino's customers were delighted, dubbing him "the Liquid Chef" for the sophistication of his mixes. And today, that passion has paid off: Merino jets around the world to events where he delights bold-faced names such as Sheryl Crowe, Maggie Gyllenhall and Peter Gabriel with his artistry. (At one fete, his offering involved liquid nitrogen, a citrus concentrate mist, and liquor 'marshmallows.')
He has designed drinks menus for everyone from the Museum of Modern Art's restaurant to Mexicana Airlines and runs two mixology schools—one in the United States and one in Mexico. He also helms a line of cocktail syrups and salts called Dainzu, after an ancient village and archeological site in Mexico.
We've tried the drinks, and they're delish. But don't take our word for it. Try them out for yourself.
Rose Margarita
1 1/2 oz 100% agave blanco tequila
1 oz fresh lime juice
3 red organic rose petals, washed
3/4 oz rose syrup
3/4 oz Combier or another liqueur d'orange
Hibiscus and rose salt
Put all ingredients into a mixing glass. Add ice and shake. Pour into a rocks glass rimmed with Hibiscus and Rose Salt. Enjoy!
Follow us on twitter.com/foxnewslatino
Like us at facebook.com/foxnewslatino