Twitter users applaud dad's crusade for fired daughter's colorful hair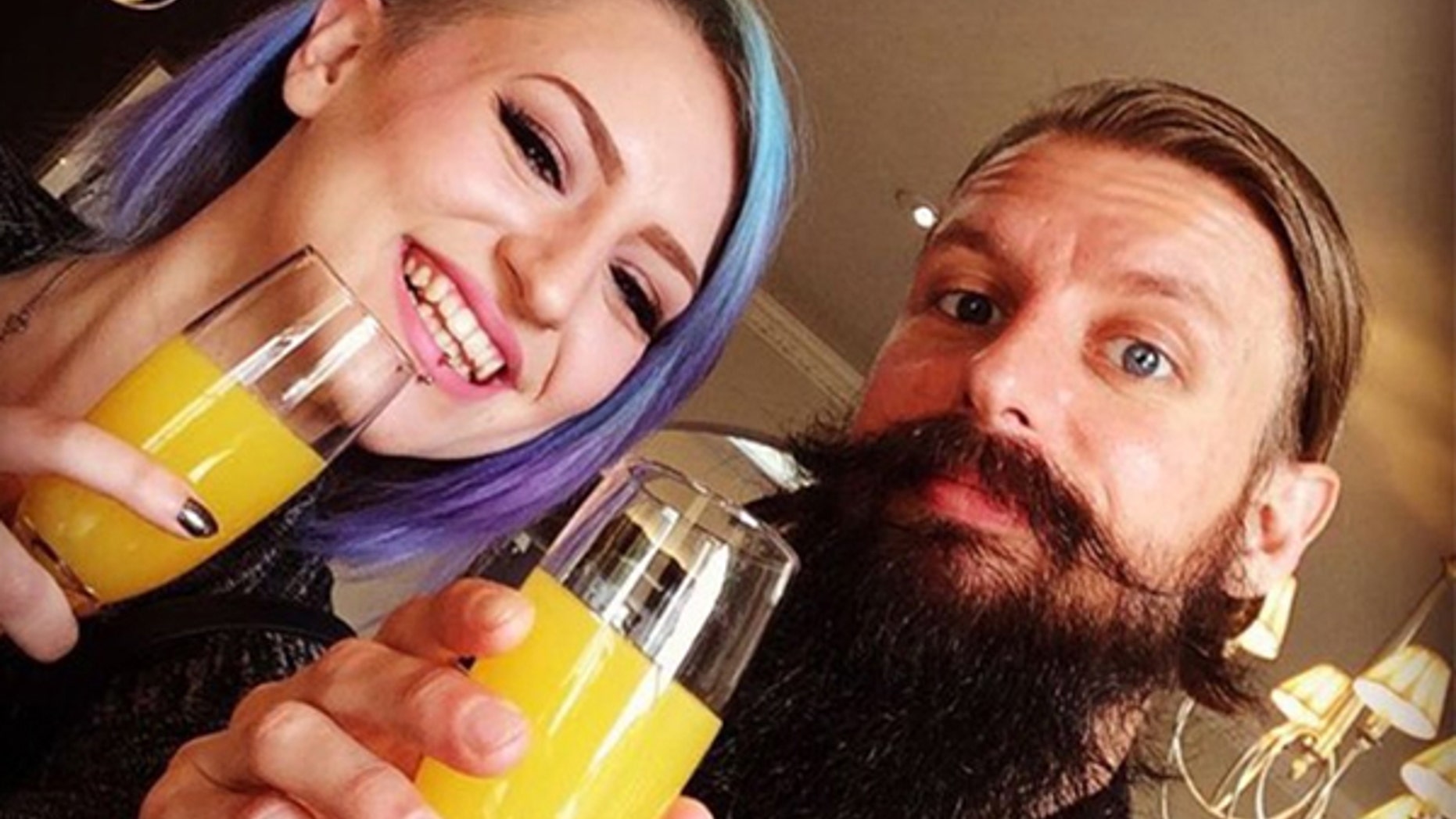 When one father took to Twitter in hopes of helping his 19-year-old daughter find employment, he never expected the post, and their larger message of inclusion, to go viral.
"Hey Twitter. This is my eldest daughter, Jess. She's had a fairly rubbish time lately," Joe Blakeney of Brighton, England wrote on March 25, sharing a selfie of the pair. "Her last employer decided her hair color was stopping her work productivity and fired her. She's desperate to get another job. She's a hard worker and good kid."
KELLY RIPA BODY-SHAMED FOR 'SEXY' BIKINI PICTURE SNAPPED BY HUSBAND MARK CONSUELOS
With the post since going viral with over 9,100 retweets, 13,000 likes and 1,000 comments, Joe told Fox News it's been a "crazy journey" as their story has resonated with so many people. Many Twitter users shared photos of their own colorful hair, stories of career success and positive messages for Jess, which has made Joe realize the weight of the issue.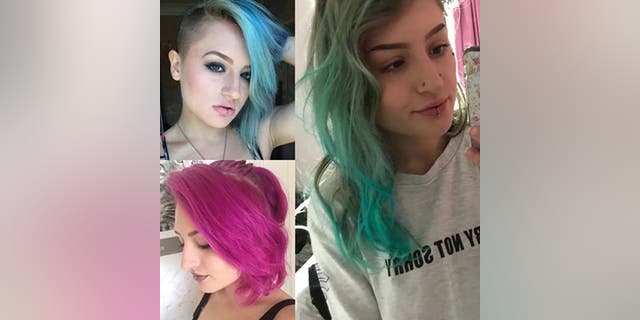 "Even though I added the part about my daughter being fired in her last job because of her hair, I didn't add it to cause a stir. If anything we had already accepted the discrimination and moved on," he said.
"It's only the people who have replied to my tweet that have made me realize that the reason for her being fired is actually a big deal. It seems there are many, many people being discriminated against in the workplace, not just because of the color of their hair. We're talking race, age, sex, gender, disability to name but a few reasons."
"My kids are my world, no matter how old they are," he added.
SPORTSWEAR COMPANY DEBUTS YOGA PANTS WITH POCKETS FOR GUNS, KNIVES
Jess told Yahoo Lifestyle that she was hired for a position in the hospitality industry in September 2016, during which she sported "bright, light blue and half of my head was shaved." Working her way up, she claims that there was never a single complaint from customers or colleagues regarding her ever-changing, brightly dyed tresses.
However, after 16 months of employment, her supervisor showed her the uniform policy for the first time and pointed at the "no outrageous hairstyles." She was let go in January 2018.
Jess, who colors her hair since 2012, says that her vibrant hair is a part of herself that she is not willing to give up.
"I feel much more comfortable in my skin with colored hair. It's who I am, and quite simply it's fun and makes me feel good about myself," she told the outlet, divulging that getting creative with her hair helps her alleviate her anxiety and depression.
"Living with poor mental health, it's amazing — and actually very important — to find something that makes you feel that little bit better about yourself," she says.
FOLLOW US ON FACEBOOK FOR MORE FOX LIFESTYLE NEWS
Joe later revealed on Twitter that his daughter was sexually assaulted three years ago, something the entire family is still coping with. For her part, Jess is proud that her dad has brought her story to light.
"I really want to help and protect other young people who may have experienced similar things. I want people to know that it's more than possible to carry on after experiencing abuse and assault," she said.
Since their story has gone viral, Joe said that his daughter has received "an abundance of lovely job interview offers" that she will sort through to find the ideal role. In the meantime, she has garnered more than $700 (500 pounds) of the $140 (100 pounds) goal via GoFundMe as she seeks to offset expenses related to her career hunt.