This swimsuit features huge picture of 'shocked' President Trump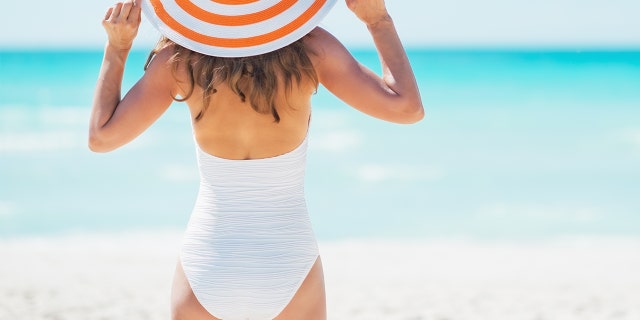 NEWYou can now listen to Fox News articles!
For anyone still hunting for the perfect swimsuit this summer, your search might soon be over.
Beloved Prints recently debuted a new one-piece style featuring a larger-than-life screen-print of President Trump, with eyes wide and mouth agape.
The Shocked Trump One Piece Swimsuit, handmade in the USA, is on sale for $49.95 and comes in six sizes, XS through XXL.
TARGET IS PROMOTING BODY DIVERSITY WITH ITS NEW SWIMSUIT LINE
Not surprisingly, the internet has a range of reactions to this unusual item. Some Twitter users seem thrilled and can't wait to get their hands on one, while others expressed their shock and confusion.
The company behind this suit has become known for their wacky and wild swimwear, like this hilarious hairy chest one-piece, which quickly went viral.
While one-piece swimsuits are a popular style for summer, there seems to be another fashion trend developing that involves placing political leaders' faces on articles of clothing.
FOLLOW US ON FACEBOOK FOR MORE FOX LIFESTYLE NEWS
Last week, online retailer GetOnFleek started selling a romper emblazoned with a close up of North Korean leader Kim Jong Un, which sells for $79.