Plus-size model gets breast reduction because chest wouldn't fit in wedding dress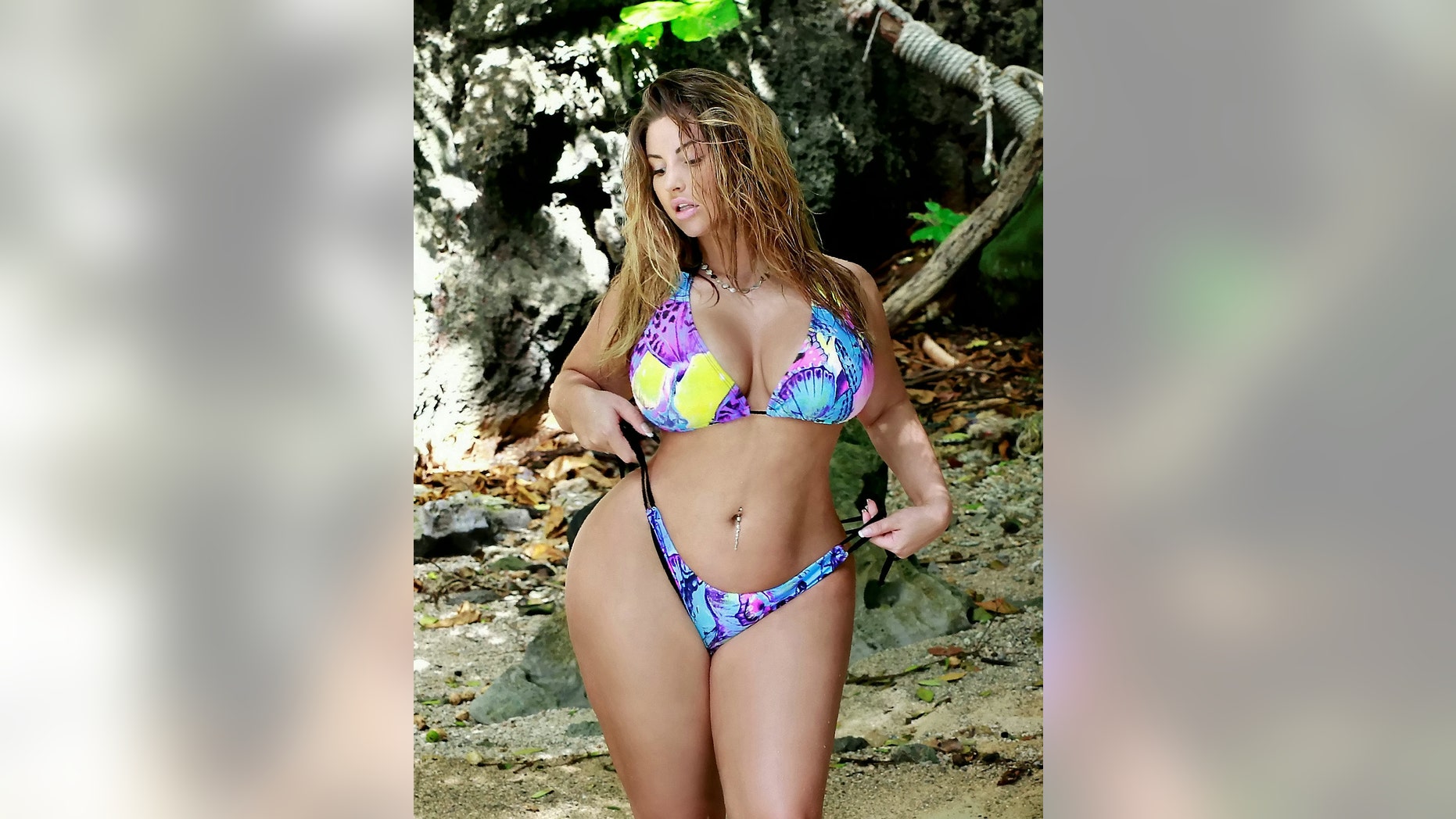 Plus-size model Ashley Alexiss has been forced to have a breast reduction — because her 36G breasts were too big for her wedding dress.
The 27-year-old, dubbed the new Ashley Graham, also suffered years of back pain which was caused by her enhanced chest.
The 5-foot-4-inch model, a size 12, says things came to a head when her whopping chest burst out of her bridal gown.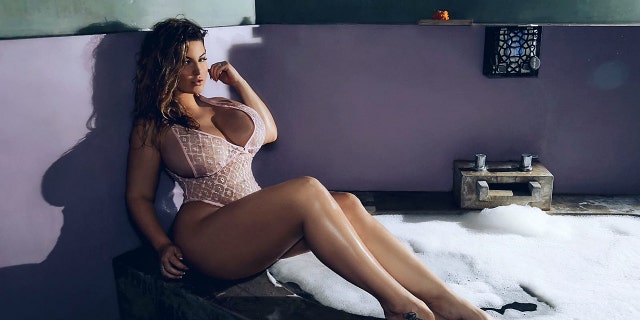 Alexiss underwent seven-hour surgery to remove four pounds of tissue from her breasts, which are now a more manageable 36DD.
AUSTRALIAN BIKINI DESIGNER REVEALS BATTLE WITH ECZEMA
"Over the course of the last year, maybe longer, I've contemplated a breast reduction," said the Boston-based model.
"As I'm getting older, I'm noticing the toll it's taking on my back and is actually causing physical issues with my trap muscles, shoulder grooving, and my posture. Not to mention I feel it's affecting my ability to truly do my job because my back would literally burn from standing too long  — and come on, I'm only 27," she added.
"That's not OK to me."
Alexiss claimed she fought with insurance for a year before "getting sick of their nonsense," and just opted to schedule the surgery.
"The final straw was my boobs didn't fit in my wedding dress," she said.
"I told some people beforehand and got some feedback I definitely didn't appreciate. 'Why would you do such a thing? Your boobs are what you're known for! Isn't that going to hurt your career?'
"I mean, yeah, they're part of my curves, but I know I'm much more than a set of bodacious Bahama-mamas."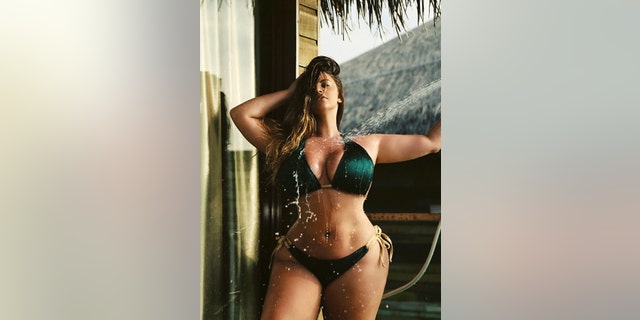 PERSONAL TRAINER SETS BURPEE WORLD RECORD, BUT CRITICS SAY SHE WASN'T DOING BURPEES
Alexiss, however, admitted that the comments gave her pause about what she was about to do — but she went for it anyway.
"At the beginning of March, I officially did it. I had my babe by my side and supporting me from eyes shut to eyes open," she said.
"Most of these procedures are four to five hours but I had such a complex case it took seven hours — yes, seven hours and four pounds of breast tissue."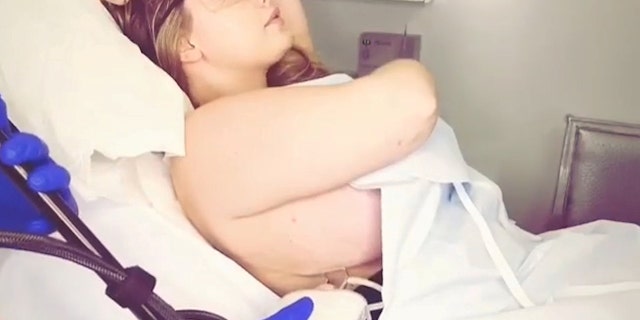 This wasn't even Alexiss' first time undergoing the procedure, either: "I had what was considered a minor reduction a few years ago where I sized down on implants and had some excess skin removed from the area but that only temporarily solved my issue," said Alexiss.
"When I was 21, I decided to get implants, which my doctor at the time went bigger than what we discussed and caused a bigger problem which is why my case now was so complex … I was 21 and truly hated the anatomy of my chest and was convinced an implant would've helped," she said.
"It actually made the situation worse because I wasn't done developing, and had I just got a small reduction with a lift and a very small implant, I would've never had to have gone through this."
MEGHAN MARKLE IS 'SHOE MAD,' FRIENDS SAY
Alexiss claims she doesn't "take plastic surgery lightly," adding that she actually cried the night before because of how frightened she was over going under anesthesia for so long.
"I wrote a small will in case something were to go wrong. I made sure to call my mom, dad, and best friends, who are like sisters, right before I went in. Going under that long has quite a bit of risk and it was hard to come to terms with that."
The model said she's not proud of all the surgeries she's had, but nevertheless, she's ready to feel better "than ever."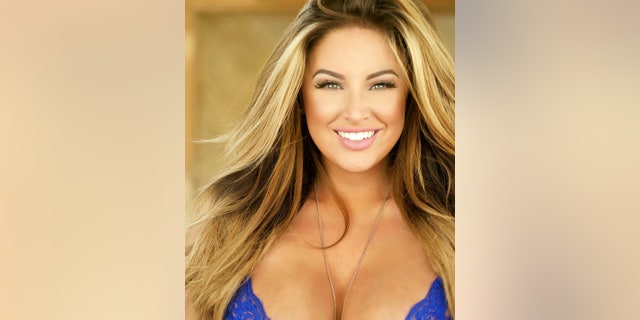 "I'm all for doing what's best for you and what ultimately makes you happy, but don't think I'm proud of having to have my chest worked on three times being 27, because I'm actually embarrassed and just wish I had the right doctor when I was 21 to fully help me understand what I was doing.
"I won't be fully healed for six months, but I'm finally back to work and really feeling better than ever."
When it was all said and done, Alexiss said she was pleased with the outcome.
"I'm thrilled. I cried and hugged my doctor while thanking him for finally helping me get to where I needed to be and for helping me not look like I'm going to fall over.
"There could be complications with how they settle due to my complex case, and if that happens, I may just have to accept that's what they are, but right now we are hopeful and things are looking better than expected.
"Plus, they fit in my wedding dress!"
FOLLOW US ON FACEBOOK FOR MORE FOX LIFESTYLE NEWS
The blonde stunner, who has 1.3 million followers on Instagram, is due to marry long-term boyfriend Travis Yohe, 26, in September.