Nude model arrested in Egypt for posing near ancient pyramids, temples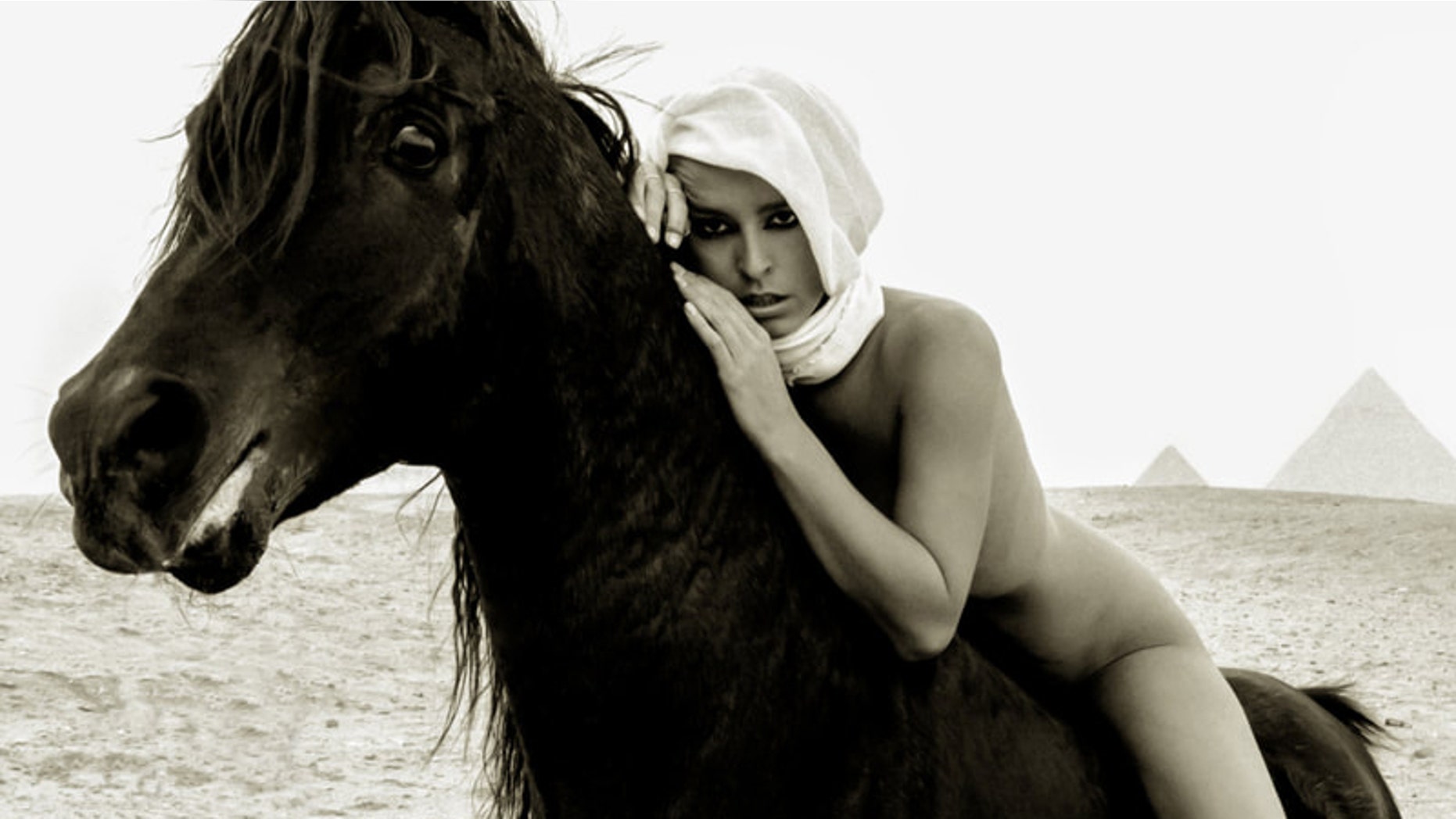 Marisa Papen says she's taken nude photographs in "at least 50 countries" during the course of her modeling career, but Egypt was the only place where she encountered any trouble.
According to Papen, she and her photographer, Jesse Walker, were arrested earlier this year after staging the risque photoshoot for Walker's ENKI Eyewear brand alongside the Egyptian landmarks in Giza and Luxor. What's more, the two reportedly knew the risks they were taking by having Papen publicly undress in the conservative country, but went ahead with their plan regardless.
INSTAGRAM MODEL ARRESTED FOR ATTACKING POLICE DURING NUDE ENCOUNTER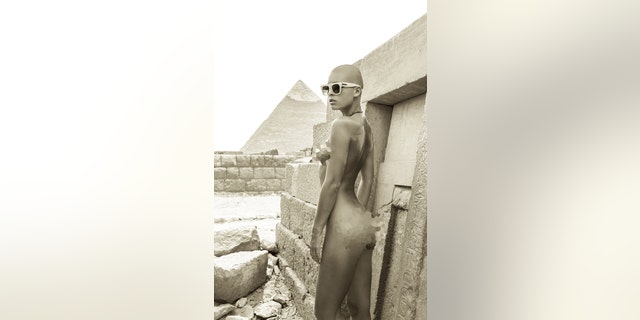 "It indeed was the first time I actually modelled naked in an Arabic country," Papen tells Fox News. "And to be clear, we didn't want to offend anyone, our goal was to recreate the Ancient Egyptian World — the Pyramids and Karnak temple were built long before the Islam existed."
During her and Walker's first stop in Giza, Papen wrote on her website (link is NSFW) they were able to enter an "outer pyramid" by bribing a young boy near the entrance. They were soon caught by two guards, but gained their freedom through yet another bribe.
Over the next few days, Papen and Walker enlisted the help of a guide named Mohamed, who shuttled them back and forth between the pyramids, and allowed them to use his horse in a photo.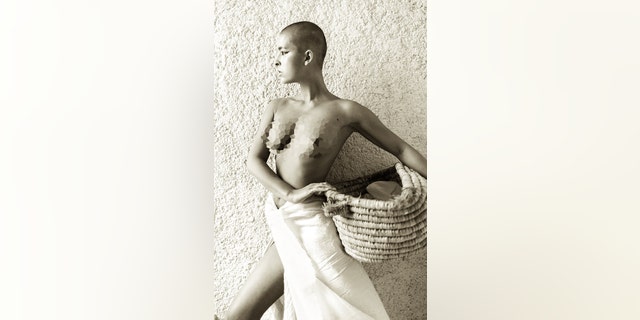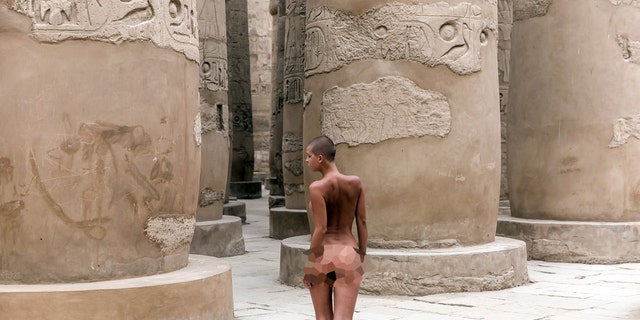 The two then left Egypt for Ethiopia, but returned to stage another nude shoot at the Karnak temple complex in Luxor — but again, they were busted, and this time they weren't so lucky. "Like [two] beaten dogs, we got guided out by four security guards including the principal of the temple … police would be waiting for us with open arms."
CURVY MODEL'S PICS SHOW WHY SWIMSUIT SHOPPING IS THE WORST
As Papen explained, Walker managed to delete all the photos off his camera by the time police confiscated it, allowing his enough wiggle room to claim they had only been testing the lighting. Once in jail, they began retelling the "facts" of the case to different police officers and court officials over and over. The two also spent a night in jail amid a group of at least 20 other offenders, some of whom were "bleeding and yelling" for help.
"I never really was super scared, but there were moments I couldn't see the end of this mess anymore," Papen told Fox News. "We were sent from the one office to the other, explaining the same story over and over again — the feeling of being scared turned into frustration multiple times."
Eventually, Papen and Walker were able to convince a judge that she was merely frolicking in "skin-colored underwear," and received a stern warning to never do anything so foolish ever again.
The two were released and allowed to return to their hotel "extremely exhausted but full of adrenaline," and Walker worked to retrieve the deleted photos with special software.
FOLLOW US ON FACEBOOK FOR MORE FOX LIFESTYLE NEWS
Still, Papen says it was the riskiest shoot she's ever done, and she's worn only her birthday suit in several big cities.
"A few months ago I did a naked skateboard story through the streets of New York, surrounded by plenty of people," she tells Fox News.
"Nothing happened there. But obviously, Egypt is slightly different then New York"