Models strip down in Times Square to promote body-positivity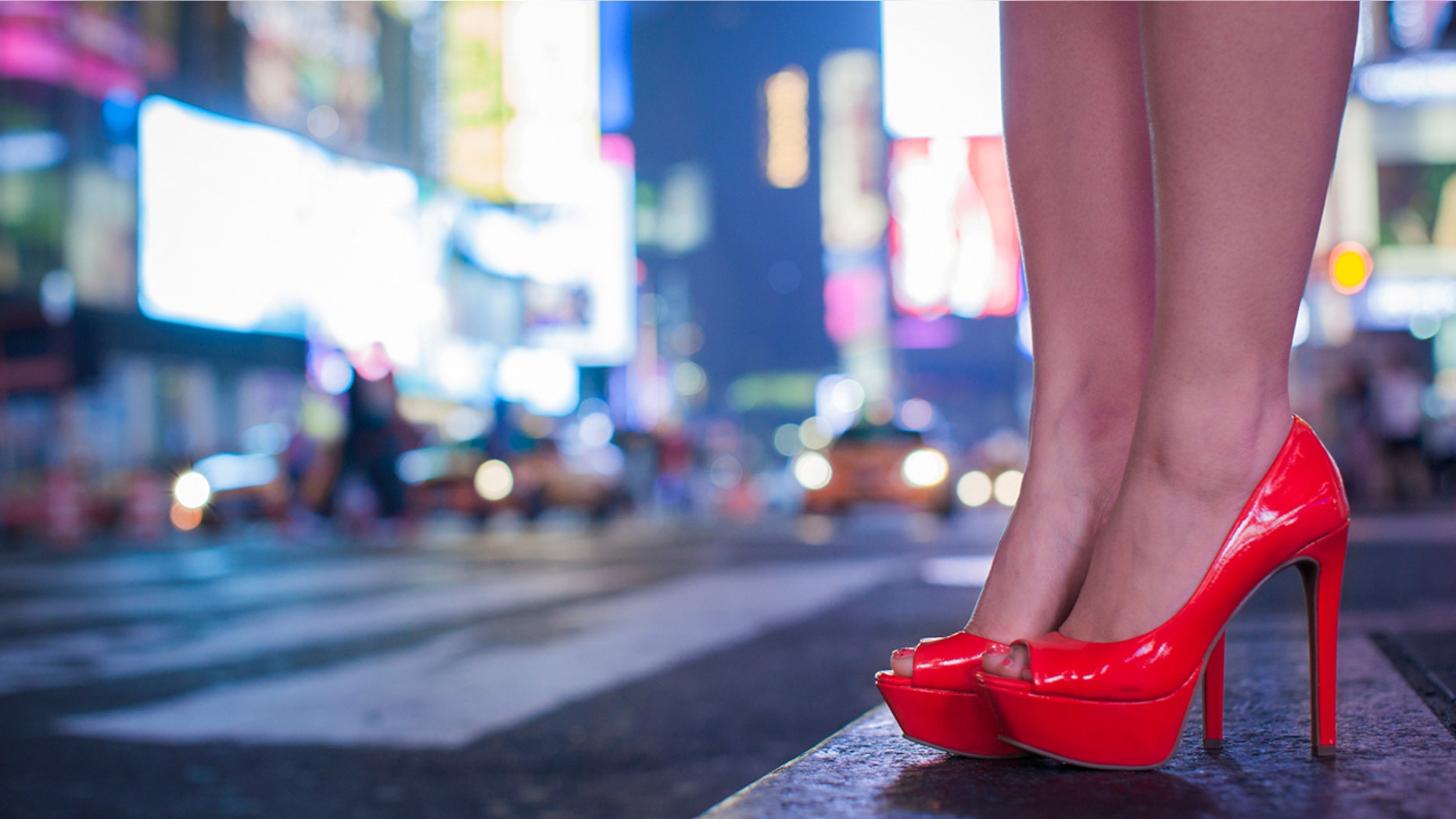 While most New Yorkers increasingly bundle up as temperatures drop, one group of body-positive activists deliberately stripped down to broadcast a white-hot message. On Dec. 2, model and "BoPo" activist KhrystyAna led a diverse group of 25 women sporting just lingerie and heels through Times Square for a flash mob-style fashion show dubbed "The Real Catwalk."
Making their statement just days after this year's Victoria's Secret Fashion Show was televised was no accident, as the highly anticipated global event continues to be slammed for a lack of body diversity. Nevertheless, KhrystyAna insists that her event, "The Real Catwalk," is not anti-VS, but a "pro ANYONE can catwalk showcase."
FORMER MISS RUSSIA CONTESTANT MOCKED ON INSTAGRAM OVER SIZE OF HER FEET
"I've been a body-positive activist for almost a year now, and the more this whole BoPo movement grows, the more creative ideas I get about women empowerment," the 32-year-old Siberia native told Yahoo Lifestyle. "So this #theREALcatwalk was brewing and in discussion for months now, and I'd organized two small scale all-inclusive lingerie runway shows this year, but this time it was different."
KhrystyAna joins stars like Ashley Graham in speaking out against the fashion industry's perpetuation of one standard of beauty, adding that body positivity, to her, means inclusivity.
THE ONE THING MEGHAN MARKLE NEVER TRAVELS WITHOUT
"It's not just about curvy women, but about every woman — petite, bold, transgender, women in wheel chairs, all different skin tones, very fit, thin, freckles, women with various disabilities — ALL deserve to feel beautiful," KhrystyAna told the outlet, teasing on Instagram that the "Real Catwalk" would proudly feature "transgender women, women of different ages and sexual orientation, full made up face and some with no make up, waxed or unwaxed legs, vegans and carnivores," among others.
Strutting their stuff in the Big Apple's busiest crossroads, the organizer said that the event was a success and worth every minute of cold and chill.
"No bullies whatsoever, and I saw so many genuine smiles on women and men watching us do something incredibly vulnerable yet empowering," the model recalled of the crowds that gathered in amazement.