Justin Trudeau's wardrobe mocked during India visit: 'Too Indian even for an Indian'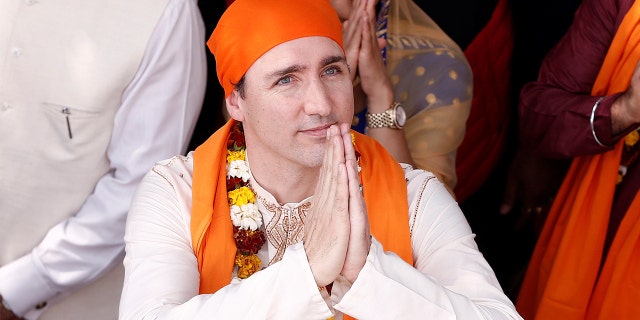 Canadian Prime Minister Justin Trudeau arrived in India with his family Saturday for a weeklong visit, but whatcaught people's attention the most weren't his politics, but his over-the-top wardrobe.
Trudeau, along with wife Sophie and their three kids, paraded through the country in a variety of Indian garb, taking time for plenty of photo ops, including in front of the Golden Temple in Amritsar and at an event with Bollywood stars.
KATE MIDDLETON SHOWS OFF HENNA TATTOO
Indian media outlets called out the Trudeaus for trying too hard, with Outlook India dubbing their looks "too Indian even for an Indian."
People on social media have reacted similarly, joking that the politician looks like he's wearing Indian wedding attire or trying to be in a Bollywood film.
While visiting the Sabarmati ashram in Gujarat, the family wore color-coordinated yellow and red kurtas, which are loose collarless shirts traditional to the region.
At an evening event in Mumbai with those in the Bollywood industry, Trudeau wore a "tacky" embellished gold and red sherwani, according to India Today, while Sophie donned a cream and silver saree. In stark contrast, those in the industry were primarily donning simple black suits.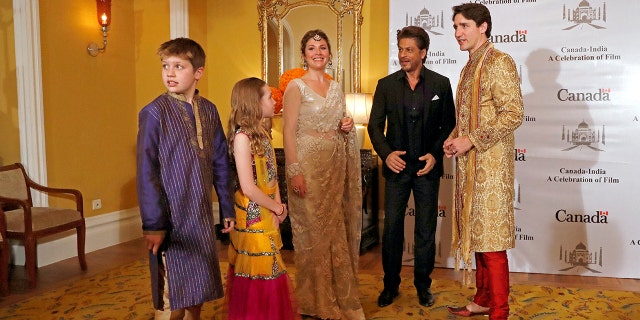 FOLLOW US ON FACEBOOK FOR MORE FOX LIFESTYLE NEWS
"We understand that the Trudeaus do not understand Indian clothing as well as Indian dignitaries do, but for someone who's been fond of wearing Indian kurtas even back home, it's not wrong to expect a touch of class," India Today wrote.