Entrepreneur funds Disneyland outing for Mexican baseball team stranded in L.A.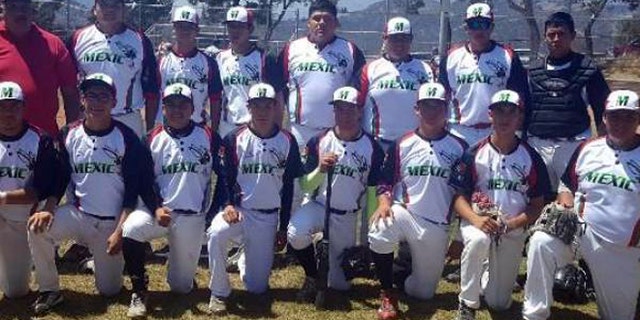 After hearing about a stranded Mexican youth baseball team through social media, Southern California entrepreneur Elda Lugo Crampton decided to offer a helping hand by inviting the team to Disneyland.
The Albejorros team travelled from Aguascalientes, Mexico, to California for a month-long baseball tournament, yet the players have found themselves in a bind ever since their sponsors backed out of paying for the team's stay in the United States.
Rather than simply donating food as other local residents did after hearing about the team's difficulties, Lugo Crampton decided to take her humanitarian efforts up a notch. She took the 16 members of the Albejorros and their coaching staff on a free trip to Disneyland and gave each person spending money for the day.
Lugo Crampton even bought tickets for her sister and some other friends to help out as chaperones.
"It's 'The Happiest Place on Earth.' You forget all your worries," Lugo Crampton told NBC Los Angeles. "The boys after all they have been going through, they need a day to relax and enjoy themselves."
Lugo Crampton, who was born in Mexico and moved to the United States when she was 8, is known for her generosity. Her company, So-Cal Freight, has helped pay for uniforms for a soccer team some of her employees play in and has given funds to cancer patients.
She also said that she relates to the boys' current situation, and, after hearing that some players have never visited the beach, she is now organizing a trip to the beach as well.
The team will be in the United States through July 30. They have set up a GoFundMe where people can help.
Like us on Facebook
Follow us on Twitter & Instagram