Bizarre beauty trends of 2018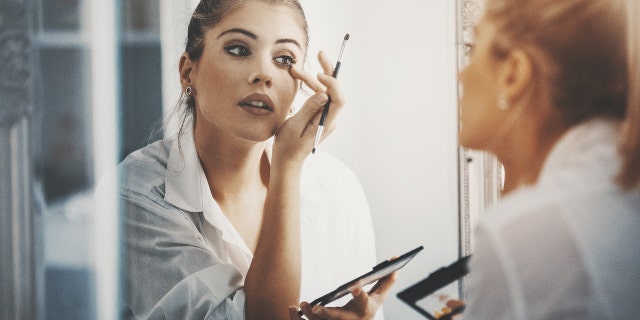 From crazy manicures and teeth decorations to bug makeup and wax nose jobs, 2018 didn't disappoint when it came to bizarre beauty trends.
Here's a look back at the trends that took over the Internet this past year.
Hairy nail art
Nail Sunny in Moscow, Russia, known for its outrageous manicures, debuted this "Halloween Hairstyle nails" look, which left many on social media creeped out. "That's nasty. How would you eat with those nails," one person commented. "Unfollowing now, these posts are just getting ridiculous," another wrote.
Teeth jewelry
This trend will make your smile dazzle with tiny diamonds and jewels glued to your teeth. Teeth jewelry has been spotted on celebrities such as Katy Perry, Pink and Hailey Baldwin, and one celebrity dentist is making it so anyone can now share that look by adhering the gems onto individual teeth, if you're willing to pay.
Dead insect makeup
This creepy crawly look will have you bugging out. California-based makeup artist Jasmine creates intricate makeup looks with all kinds of dead insects, like mealworms, crickets and butterflies.
Christmas tree eyebrows
It may not be the weirdest trend we've ever seen on Instagram, but it's up there. Social media is once again embracing "Christmas Tree Eyebrows" after the trend first appeared on social media in 2017 — and yes, they're exactly what they sound like.
Wax Nose jobs
Women on social media were sharing shocking videos of themselves removing their makeup. But they're not just wiping away mascara and scrubbing off foundation — they're actually removing parts of their nose. These crazy-talented makeup artists and beauty junkies use wax to sculpt a whole new nose, creating a freaky sight when they go to scrape it off.
Tooth polish
Pearly whites are so 2017, apparently. This year was all about tooth polish in every color of the rainbow. For around $20 a bottle, you can buy Chrom, a polish similar to that for your nails, which will last up to 24 hours.
Ultrasound nails
Moms-to-be are using a creative beauty trend to express their excitement about their pending arrival: ultrasound nail art. Pregnant women have taken to social media to share photos of their freshly manicured nails, which feature a "painting" of their unborn child's ultrasound.