Wife of Ottawa Senators' goalie to start cancer charity following rare diagnosis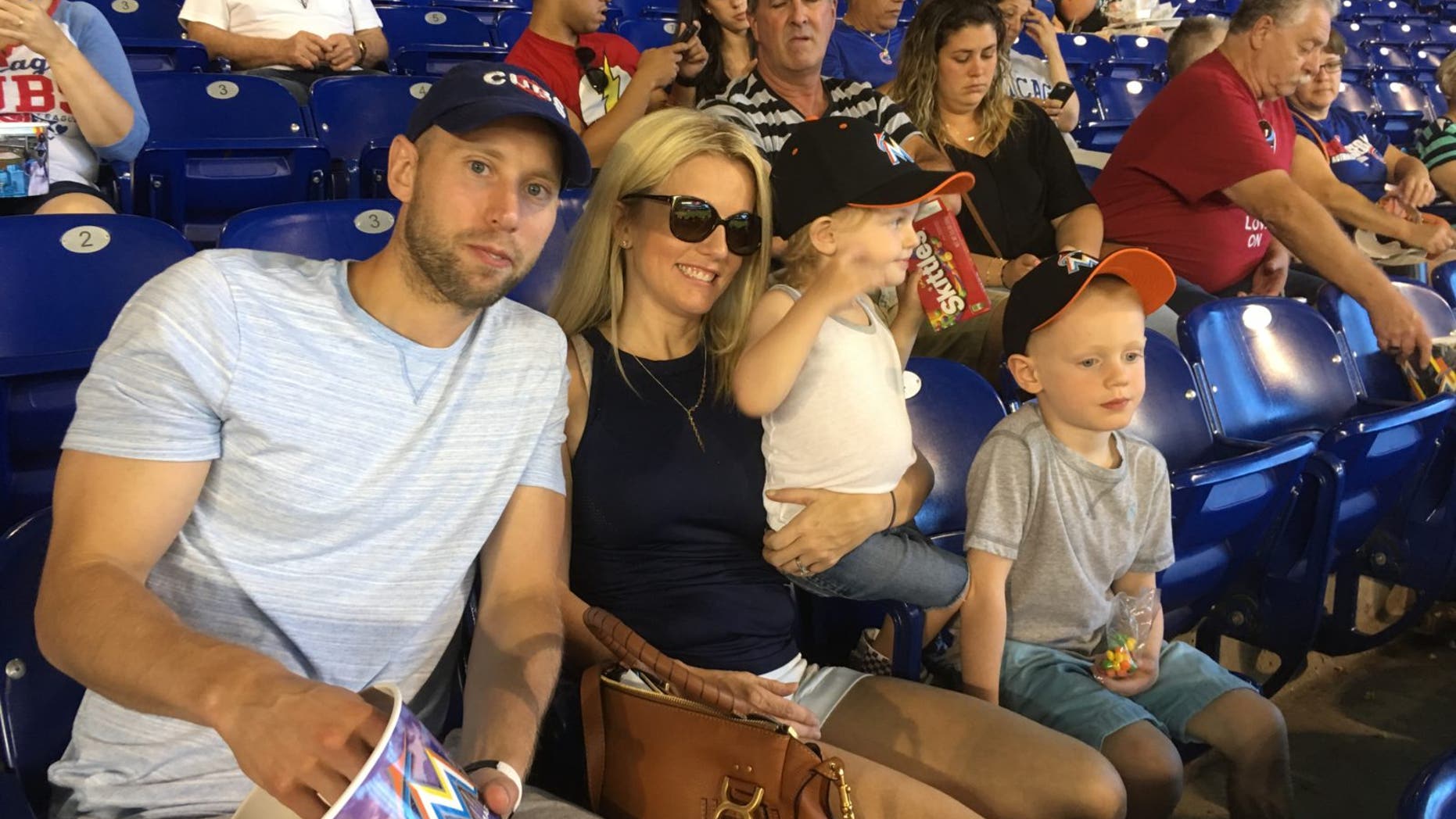 Ottawa Senators goalie Craig Anderson and his wife, Nicholle Anderson, have revealed plans to start a cancer foundation after the 35-year-old was diagnosed with a rare form of head and neck cancer following a miscarriage over the summer. Nicholle, who shares two young sons with Anderson, initially believed her cancer symptoms were due to a passing cold or her pregnancy.
"During the pregnancy in August, I noticed a little congestion setting in," she wrote in a November blog post. "As we all know, congestion is a part of pregnancy. I started experiencing coughing phlegm, dry mouth, night sweats, and extreme tiredness. These are all symptoms of a cold or even pregnancy."
A call to her OB-GYN led to a prescription for an antibiotic. After traveling to meet Anderson during a pre-season gathering, she believed her worsening symptoms were associated with flying or the cold, and called the senators' doctor.
"After the miscarriage, the congestion did not subside," Nicholle wrote. "I called the team doctor for an appointment. He felt the lump in my neck, and advised me to get an ultrasound of my lymph node, which led to a suggested biopsy."
The biopsy revealed a nasal mass and indicated cancer in Nicholle's lymph node, which was later diagnosed as nasopharyngeal carcinoma. She has since sought treatment at Memorial Sloan Kettering Cancer Center, which includes a 12-week course of radiation therapy and chemotherapy. In a Jan. 1 post, Nicholle revealed she and Anderson, who is on an indefinite leave from the NHL to be with his family, will start a cancer charity as part of a "10 positive things" to take from the year 2016.
"As Craig and I learned so much about cancer in 2016, we decided to create a cancer foundation. "We are excited to start, and give back too," Nicholle posted, adding more details will come at a later date.
An earlier post from Dec. 13 revealed that her tumor has started to shrink since starting treatment.