Video shows student with cerebral palsy pushed down, kicked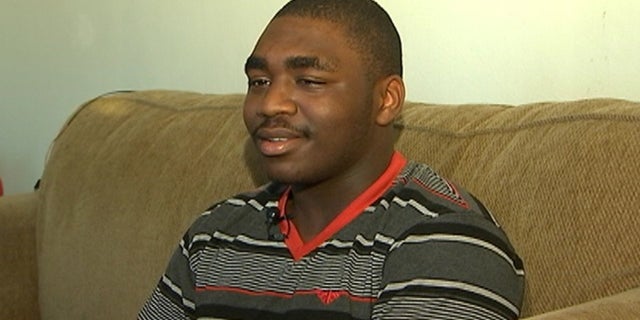 NEWYou can now listen to Fox News articles!
A school district in the Pittsburgh suburbs is investigating video on social media showing a student with cerebral palsy being pushed down and kicked.
Penn Hills School District officials say the students who allegedly attacked 16-year-old Isaiah Wooding could be referred to police.
Margaret Wooding says she wants the other Penn Hills High School students who attacked her son expelled and prosecuted.
The video shows other students standing around laughing after Isaiah was attacked. The video surfaced Friday on social media. Isaiah planned to return to school Monday.
School Superintendent Nancy Hines says "anyone who played a role will be dealt with accordingly." The says the school board is "absolutely disgusted and embarrassed by the lack of compassion displayed."