Teen goes in for breast augmentation and ends up with severe brain damage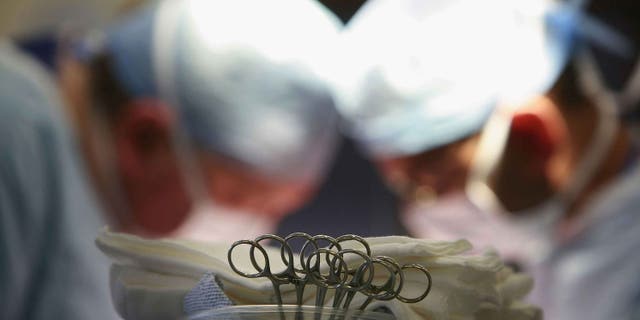 NEWYou can now listen to Fox News articles!
She was a teen who thought plastic surgery could enhance her looks, maybe her life.
Instead, Linda Perez emerged disabled, and most likely always will depend on others to do the most basic things for survival.
Now, the 21-year-old's family and their attorneys are seeking the public's help through a gofundme.com campaign to pay the exorbitant medical costs that go into treating Perez.
"No one would want to live just a tiny bit of what I have lived," said Perez's mother, Mariela Diaz, in an interview with The Miami Herald. "I tell the daughters and mothers to think it over before going to those clinics, because they never know how they are going to come out. They should accept what they have naturally."
In 2013, Perez, then 18, went to a cosmetic surgery clinic, the Coral Gables Cosmetic Center, for breast augmentation.
Once the surgery began, complications quickly arose. Her blood pressure and heart rate plunged. She lost consciousness and struggled to breathe.
After an unsuccessful attempt by a doctor who gave her anaesthesia, Perez was taken to Mercy Hospital. She was comatose for several weeks, the Herald reported.
She'd been deprived of oxygen at some point, which resulted in brain damage.
She left the hospital unable to speak or move.
Today, she can utter a few words and stand for several seconds. Doctors say she'll never regain all functions.
The administrative complaint that the Florida Department of Health filed against Dr. Mario Alberto Diaz, identified by the Herald as the physician who administered the anesthesia, says Diaz should have responded "in a more aggressive and timely fashion'' in response to Perez's dramatic change in blood pressure and heart rate.
The complaint added that Diaz failed to provide an adequate airway to Perez while he was trying to resuscitate her.
It was not the first time Diaz had problems in his field.
The Herald said he had served time in federal prison for illegally selling pills online. He pleaded guilty in 2006 in U.S. District Court for the Northern District of Iowa, the newspaper said.
Nonetheless, in 2007, the Florida Department of Health settled with Diaz, letting him keep his license after a one-year suspension after he left jail.
In relation to the Perez case, Diaz paid a $10,000 fine and completed 15 hours of a medical course, both requirements of a settlement with the Florida Department of Health. Complying with the settlement allows him to resume practicing medicine in Florida, the Herald said.
The news outlet said that Diaz did not admit or deny the allegations.
Serious injuries and deaths have happened at cosmetic surgery centers in Florida, the Herald said, noting that 46 surgery deaths occurred in such settings in the state between 2000 and 2010.
In the meantime, Perez's mother, Diaz, of no relation to the doctor, is taking care of both her daughter and her daughter's young son.
She told the Herald that she hopes "justice will be done."
She says Perez "is like a baby again. I have to teach her to eat, carry her to the bathroom, help her to take little steps."
Like us on Facebook
Follow us on Twitter & Instagram