Woman sues Yale Medical Center claiming surgeons removed wrong rib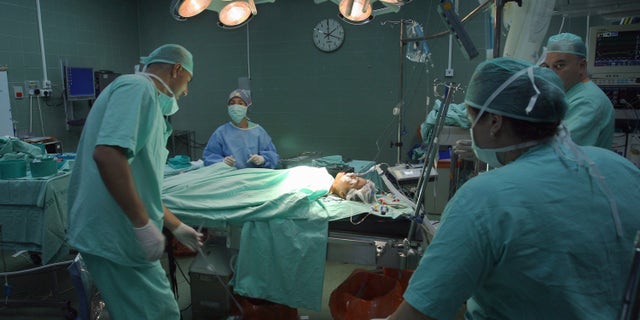 A 60-year-old woman is suing Yale-New Haven Medical Center and two of its surgeons after they allegedly removed the wrong rib from her body.
Deborah Craven was admitted in May of last year to have a painful and potentially cancerous lesion on her rib removed.
According to the lawsuit, radiologists properly marked the site where her possibly cancerous lesion was located, placed metallic coils into her ribs and injected dye to mark her skin. However, the suit claims, somehow the team removed the incorrect rib.
Dr. Anthony Kim, M.D. and his surgical trainee, Ricardo Quarrie, are named in the lawsuit filed last week in New Haven Superior Court. Quarrie, according to the suit, was added to the surgery without the knowledge of Craven.
When the patient came to after the surgery, Craven complained of pain and soon realized the surgeons had removed her 7th rib, not the 8th.
The suit alleges that after realizing a part of the wrong rib had been removed, Quarrie attempted to gloss over his mistake by telling Craven that "not enough rib" had been removed and that a second surgery would be imminently required.
Craven was then treated to a second surgery.
Her attorney, Joel T. Faxon, said in a press release:
"The fact that the surgical team operated on the wrong rib despite a clear indication of the proper site is, of course, negligent. But the fact that a cardiothoracic surgeon in training would make the outrageous claim that 'not enough rib had been taken' really takes this to another level of culpability," said Faxon, from Faxon Law Group in New Haven.
"Making the patient undergo another surgery the same day, without owning up to the real medical reason for the repeat surgery is just plain deceitful. Absent the lying my client never would have instituted a lawsuit. As the old adage goes the cover up is worse than the crime," he added.
Mark D'Antonio, Media Relations Coordinator for Yale-New Haven Hospital, released a statement saying his institution is committed to providing the safest and highest quality of care possible.
"Even in the best organizations medical errors may occur. When they do, our goal is to acknowledge them, learn from them, and ensure that we minimize any chance that they ever occur again," the statement read.
"With respect to the case of Ms. Craven, we recognized that an error was made, we informed and apologized to the patient, and we immediately reported it to the Connecticut Department of Public Health."