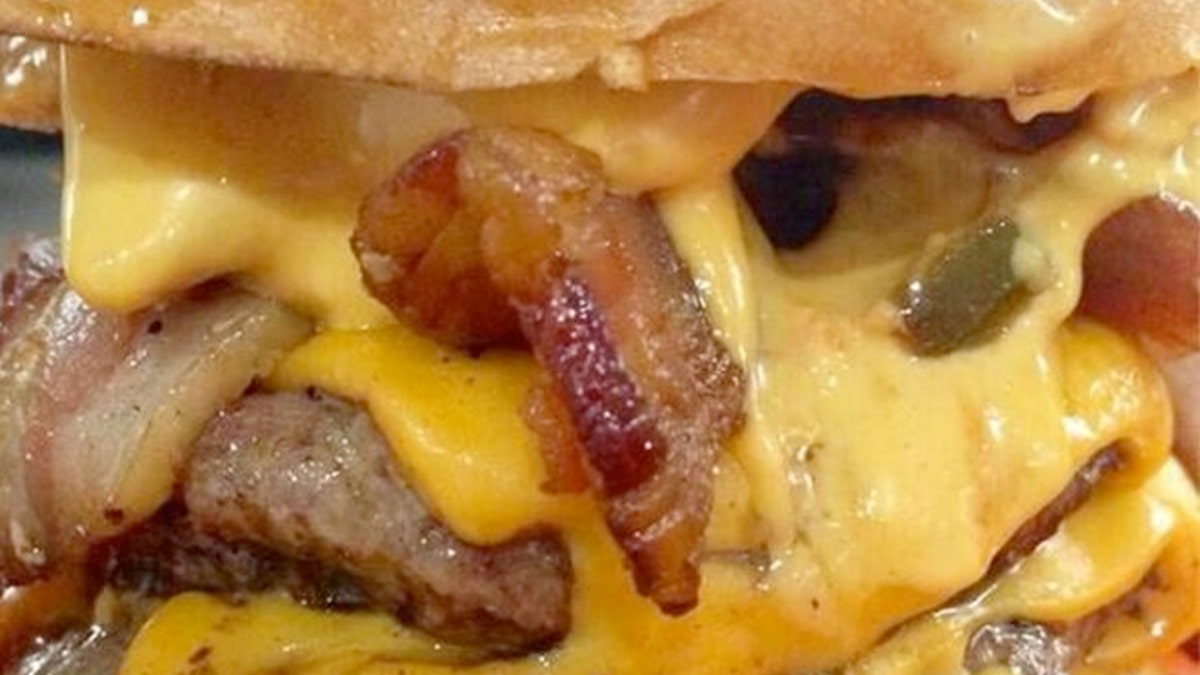 A burger joint in the U.K. called Almost Famous is getting its share of fame after a British woman reportedly dislocated her jaw while trying to eat one its massive triple burgers.
Nicola Peate, 25, says that she ordered the "Kids in America" burger at Almost Famous in Liverpool, and after taking a bite out of the burger suddenly felt like she "had a cramp in my tongue, then I started to get an ear ache and a headache," reported the U.K.'s Mirror.
The burger comes with three patties, pretzels and bacon.
Peate, who has a condition that makes her jaw susceptible to dislocation, laughed it off. But the next morning when she woke up in pain, she went to the hospital where an X-ray confirmed she had dislocated her jaw. A doctor was able to manipulate it back into place.
A spokesman for the restaurant said people often joke that the size of its hamburgers is big enough to dislocate a jaw but this was the first case of it actually occurring.
Peate says the incident won't prevent her from coming back for another burger at Almost Famous.
Now the place is billing itself on its Twitter page as "the home of the jaw-dislocating KIDS IN AMERICA burger. NO RESERVATIONS."