Dress your burger: make your own special sauce
Let's take a moment to think about some of our favorite burgers and why we like to eat them.
For those of you who are lucky to live on (or travel to) the West Coast, you may say In-N-Out's beauty is the two thin patties of 100 percent American beef smashed together with fresh tomato and lettuce on a homemade bun. For all of you East Coasters, you may believe that Danny Meyer's custom-blend burger topped with gooey American cheese is that much more incredible because of that incredibly long line you just waited on. And there's even the McDonald's Big Mac (we know there's some of you out there who love it), which has some unyielding power over us when we wrap our hands around one in the late-night drive-thru lane.
But all three of these burgers have one very important thing in common — a special sauce. For the McDonald's patty, the sauce is nameless and is slathered on your burger every time; at Danny Meyer's Shake Shack location, it gets a name (Shake Sauce) and comes without asking on their Shack Burger. And lastly, at In-N-Out, it's called their Animal Sauce, and it's not even listed on the menu (but thankfully the majority of America knows to order it, anyway, and you can now buy it packaged and bring it home).
With grilling season upon us, we want to make sure we have everything in line to prepare the perfect burger — from the beef blend to the bun, right down to the sauce.
In order to craft our special sauce, we took a look at some of our favorite ones mentioned above, as well as some new versions we came across during our journey to find the 50 of the best burger recipes. To help us with our recipe, James Beard Award finalist Andy Husbands, barbecue guru Chris Hart, and food write Andrea Pyenson (also known as the authors of Wicked Good Burgers) gave us a few pointers that are important to remember when concocting an original recipe. This list of tips is meant to inspire you when you make your own special sauce at home, or even when you're trying to replicate one of your favorite store-bought kinds.
1. 'Wicked Good Burgers'' Special Sauce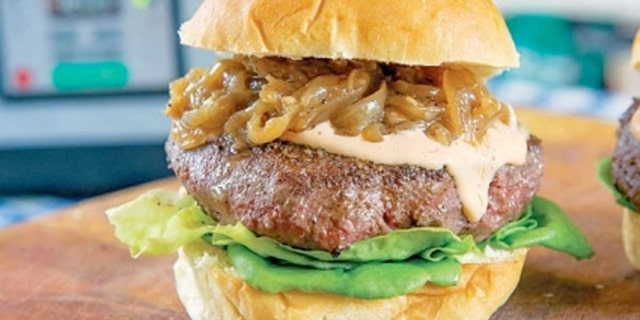 The authors feature this sauce in several different recipes found in their cookbook, and as you can see, it's the result of the four basic tips they outlined for us. They went to all ends of the flavor world to make their sauce, including using shallots for aromatics, cider vinegar and pickles for acid, mayonnaise for depth, and ketchup for color and flavor. Last but not least, they've added 1 teaspoon of sugar to balance out their 1 tablespoon of vinegar. And of course, don't forget to season it.
2. 25 Degrees' Number One burger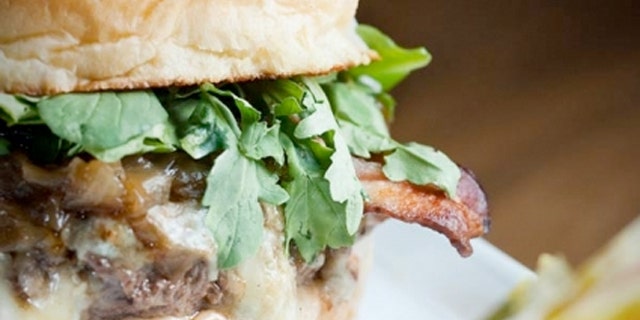 This Hollywood restaurant knows their burgers — the name is meant to signify the temperature difference between a medium-rare and well-done burger. Their Number One burger is, you guessed it, the number one burger served at the iconic and classic burger joint. In 25 Degrees' sell out burger, the special sauce is a classic Russian dressing.
3. McDonald's Big Mac Sauce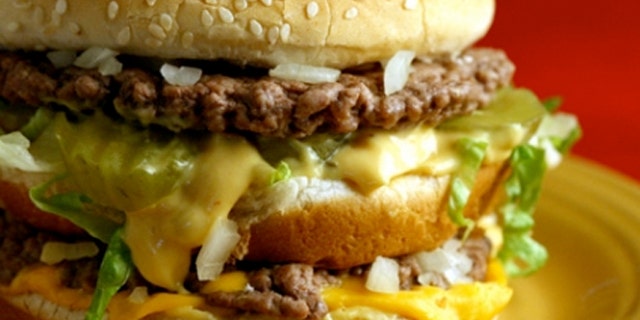 "In order to recreate the sauce, I had to ensure that I had a supply that I could taste on its own — away from the other great flavors this burger stacks. So I requested "extra on the side." The friendly woman behind the counter didn't flinch. She quickly produced a sundae cup half-filled with the neon-salmon-colored sauce. When I took a big sniff, all I could smell was a chemical-esque aroma. Tasting, on the other hand, yielded that wonderful flavor. Several tastings and I was convinced. The secret ingredient? Mustard. Simple yellow mustard. Add that and a pinch of sugar to a Thousand Island-style sauce, and you'll be surprised how closely it resembles the real deal."
4. Nancy's Burger's Spicy Mayonnaise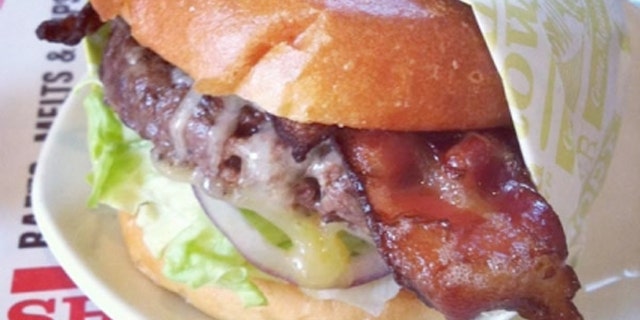 At Short Order in Los Angeles, they create a spicy chipotle mayonnaise to top their burgers, made with hot sauce and roasted garlic.
Click here for more special sauce tips.
MORE FROM THE DAILY MEAL
How to Build the Perfect Burger