Once built to keep people out, today's castles — many of which have been transformed into premiere hotels — welcome guests with open arms. Along with comfortable lodgings, and many feature exquisite dining experiences that make them a true destination for the heartiest of food lovers.
Let's face it — when it comes to castles, their histories are truly the stuff of legend. For example, Ruthin Castle in Wales, complete with its own dungeon, whipping pit, and drowning pool was once home to King Edward I, Henry VIII, and Elizabeth I. Today, it's a four star hotel complete with dining options befitting a king or queen, like a fillet of Welsh black beef served with thyme rosti, wilted spinach, glazed baby carrots, and port jus…quite a transformation.
Or want to sleep in an 11th century medieval castle and dine on cuisine from a celebrity chef? Look no further that Castel Monastero in Tuscany, with two gourmet restaurants, Contrada and La Cantina, which are led by Gordon Ramsay, a leading culinary personality in both the United States and Europe.
Don't think stunning castle hotels are only available across the pond either. We've found luxurious castle hotels here in the United States that also feature award-winning cuisine. To guide to the most exceptional castles out there, we've compiled a list of the world's 25 best castle hotels for dining and ranked them based on value, critical acclaim, reflection of the local region, and whether they offer additional food related experiences, such as cooking classes or wine tastings.
Of course, with the 'new world' castles included, one might wonder how we're defining the term. To be clear, castles included in our list range from old world fortresses and royal homes to North American look-alikes that achieve a comparable experience.
If you've ever dreamed of living out your prince or princess fantasies that just happen to include fantastic meals in a truly getaway worthy destination, grab a reservation at one of these unique properties.
1. Oheka Castle Hotel & Estates, New York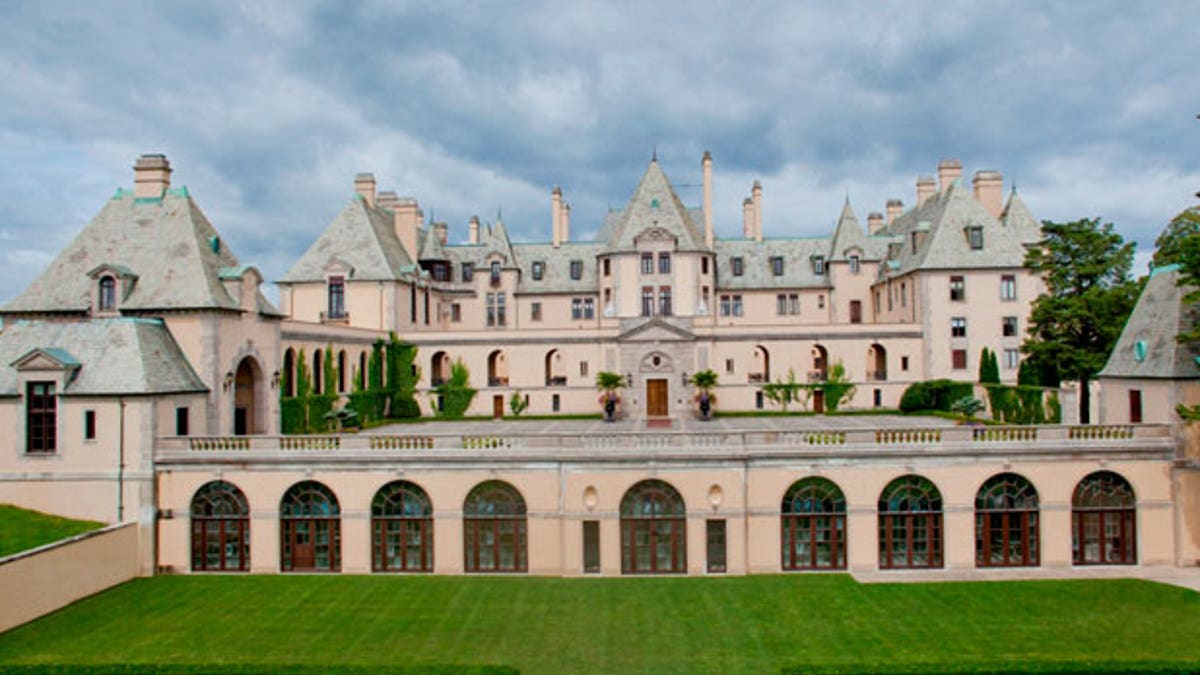 This luxurious, family-owned French-style château, located on the Gold Coast of Long Island, serves up award-winning cuisine in an authentic European setting. Guests can enjoy signature dishes in the hotel's restaurant or a bottle of wine and small plates in the hotel bar and lounge.
Dish to try: Chicken stuffed with broccoli rabe, Fontina cheese, roasted peppers, and garlic sausage over couscous with fig purée drizzle.
2. Hotel Castle Liebenstein, Germany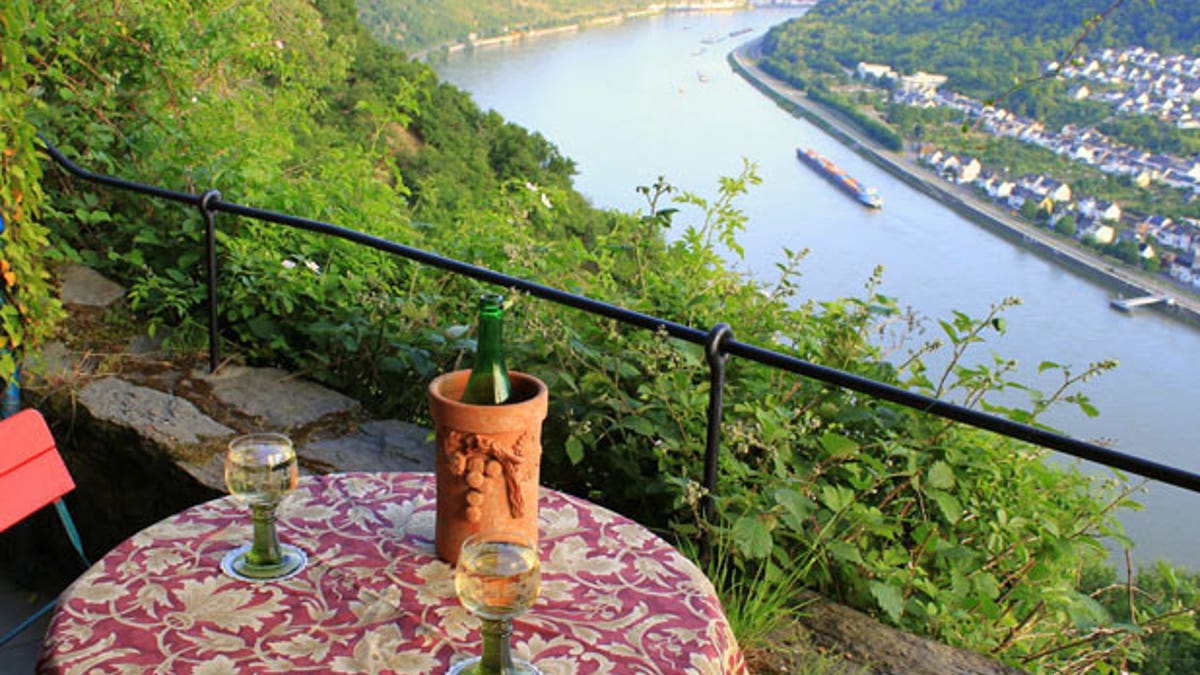 Rhine Valley in Germany. Whether dining amongst suits of armor in the Knight's Hall or dining al fresco over the Rhine River Valley, Hotel Castle Liebenstein is an unforgettable experience.
Dish to try: Traditional German fried pork with potato salad.
3. Parador de Jaen, Spain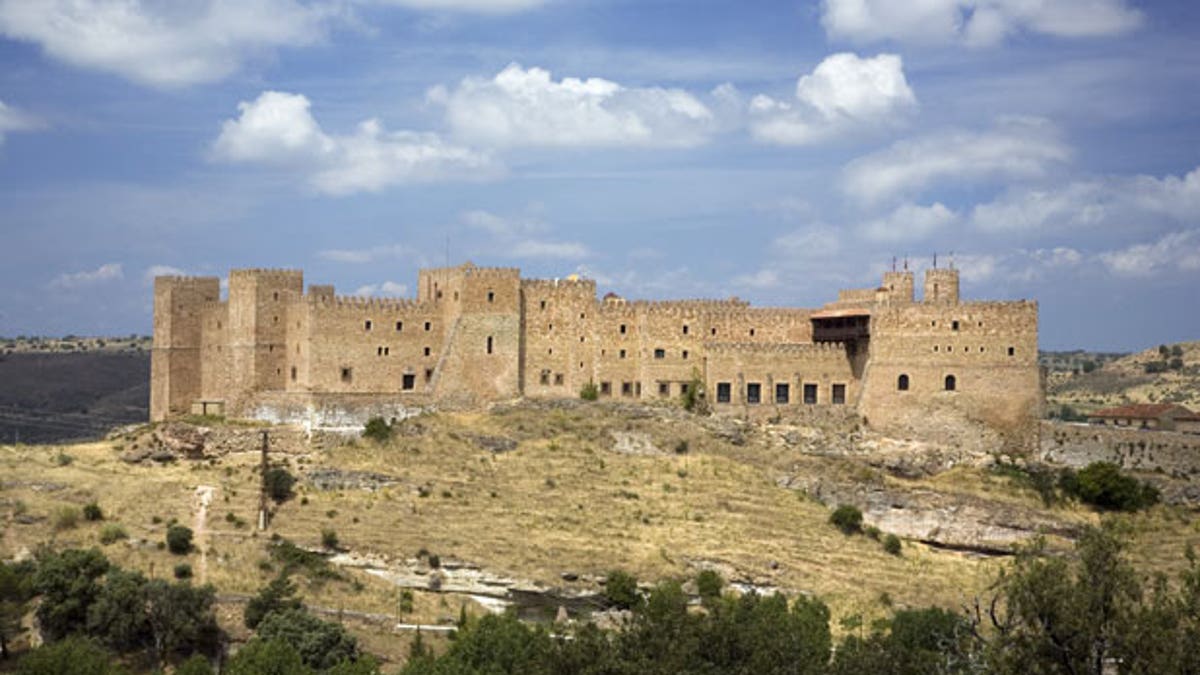 Featuring breathtaking views of the Sierra Morena hills and Sierra Nevada mountains, the restaurant in this 13th century Arabic-style fortress dazzles guests with both local specialties, including "ajo blanco" (garlic soup) and "pipirrana" (mixed vegetable salad), and international dishes alike.
Dish to try: Ajo Blanco soup made with garlic, olive oil, almonds, and bread.
4. Thornbury Castle, England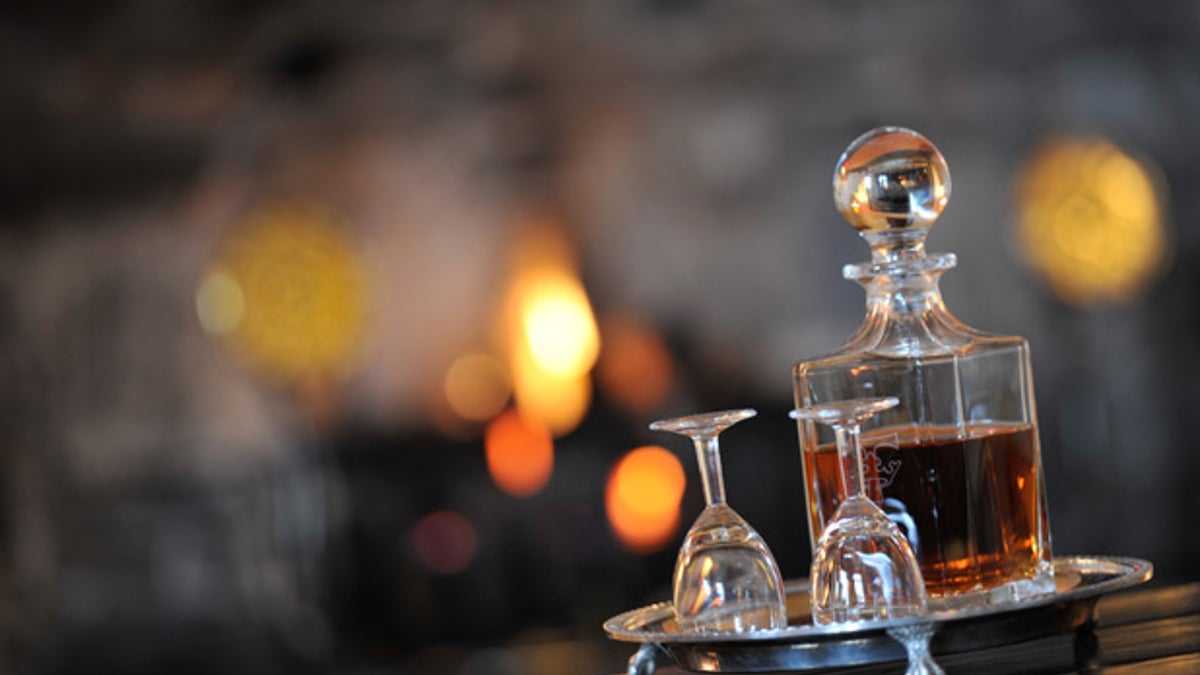 At Thornbury Castle, you'll find a modern take on internationally-inspired dishes along with traditional English favorites, all created using only fresh ingredients, often sourced from the castle's gardens. Combined with wines from the castle's own vineyard, and you have a locavore's dream come true.
Dish to try: Roasted rump of veal with truffle gnocchi, chervil root, smoked garlic, broad beans, and foie gras velouté.
5. Sababurg Castle, Germany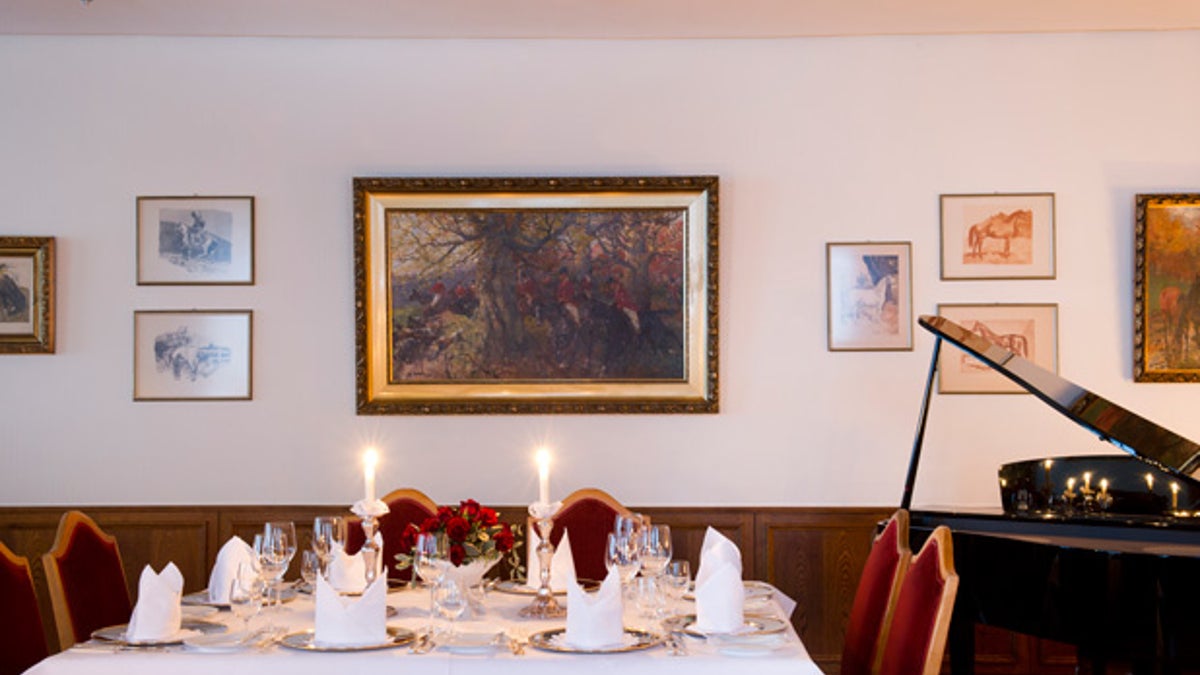 Legend has it that Sleeping Beauty slept in this castle for 100 years before a kiss saved her. Today, guests can experience "Sleeping Beauty Tea," an afternoon service of rose tea with scones and rose jam. Traditional German cuisine is also available for breakfast, lunch, or dinner.
Dish to try: Consommé with venison, apple sherry, forest mushrooms, and vegetable pearls.
6. Domaine de la Tortiniere, France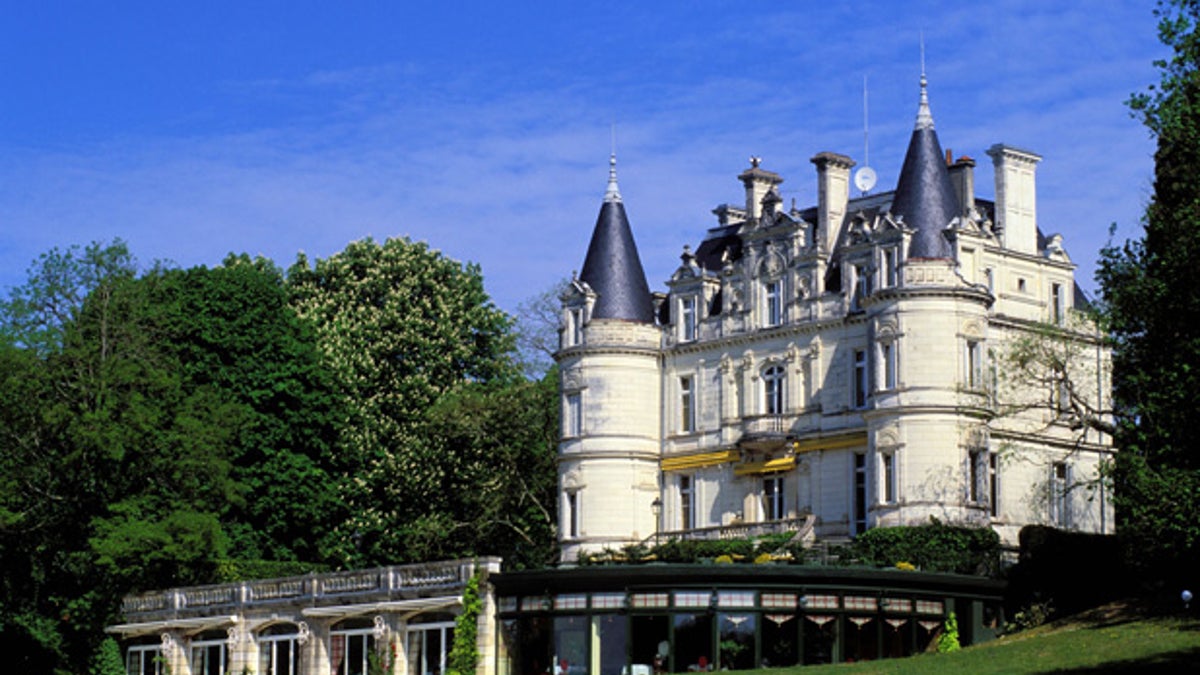 Offering three tasting menus and à la carte options as well, The Domaine de la Tortinière's restaurant highlights many ingredients from the rich Touraine region, including Marigny Marmande truffles, Racan pigeon, and Sainte-Maure de Touraine goat's cheese. Cooking classes for groups of eight are also available.
Dish to try: Duckling breast fillet, herb polenta, and crispy salad.
7. Château de Mirambeau, France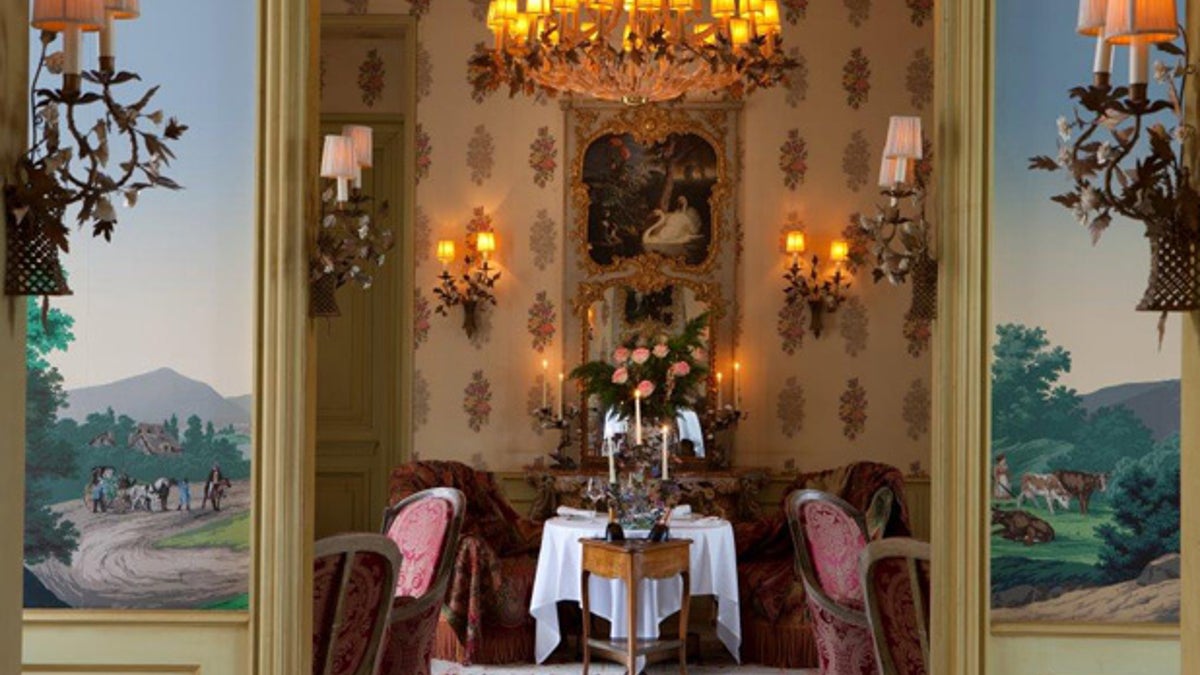 Located where the vineyards of Bordeaux and Cognac meet, food and wine lovers will easily get their fill of world-renowned French gastronomy at Château de Mirambeau. Another unique feature of the castle is the Cognathèque, a room dedicated to wine and cognac tastings.
Dish to try: Poached half lobster with shellfish and coconut milk sauce, mashed fennel, and local white beans.
8. Fairmont Le Château Frontenac, Canada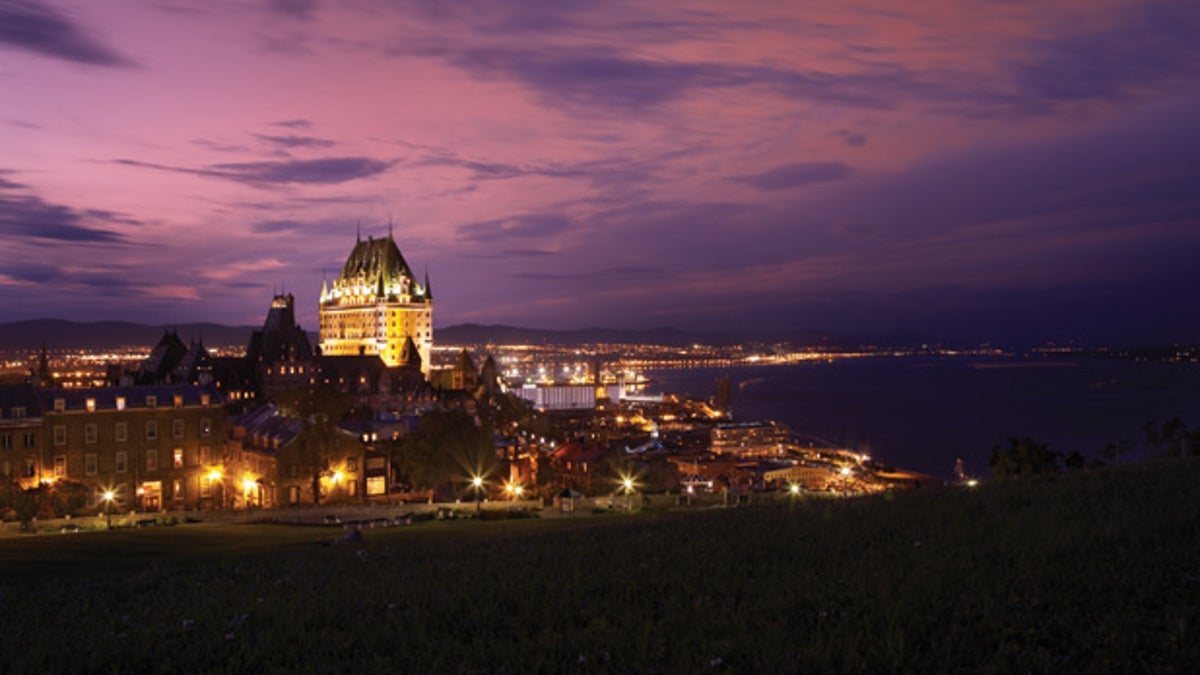 Dramatically overlooking the St. Lawrence River, the majestically-turreted Chateau Frontenac offers four dining options that each provide innovative, seasonal fare sourced locally and regionally. One restaurant, Le Café de la Terrasse, also features lavish buffets, some of which have specific themes such as seafood on Friday evenings.
Dish to try: Pig tail black pudding with garlic potato puree, onion marmalade, arugula, and grilled apples.
9. Balfour Castle, Scotland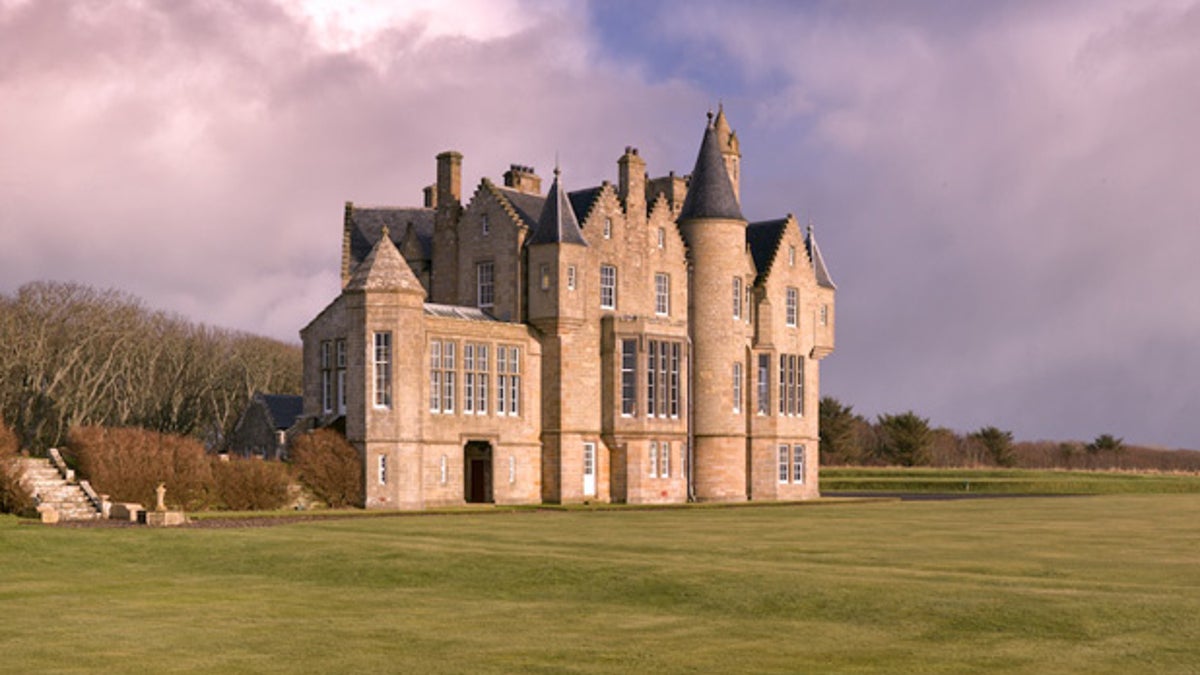 Dubbed the most northerly castle hotel in the world, Balfour Castle's exquisite dining options feature award-winning local beef, the finest seafood fished from local waters, and delicate herbs and robust root vegetables from the castle's local larder. Don't miss the chef's signature starter, Crab Tian.
Dish to try: Halibut with aubergine purée and sweet peppers spruced with white wine vinegar, garlic, and thyme.
10. Castle on the Hudson, New York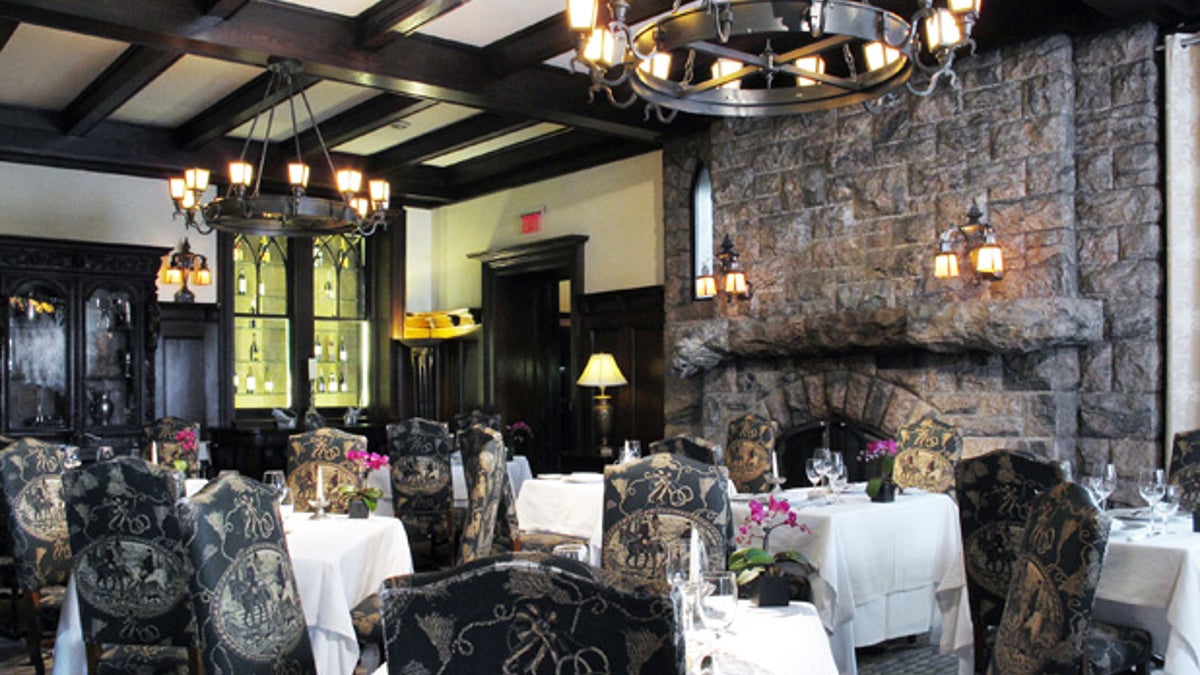 A Zagat-rated winner of five stars from The American Academy of Hospitality Sciences, Castle on the Hudson's Equus Restaurant is composed of three splendid rooms: the historic, French-influenced Oak Room; the elegant Tapestry Room, and the airy Garden Room. Wine tastings and a Sunday brunch are also available.
Dish to try: Rack of Hudson Valley lamb with spring vegetable fricassee, gratin dauphins, and rosemary essence.
11. Dromoland Castle, Ireland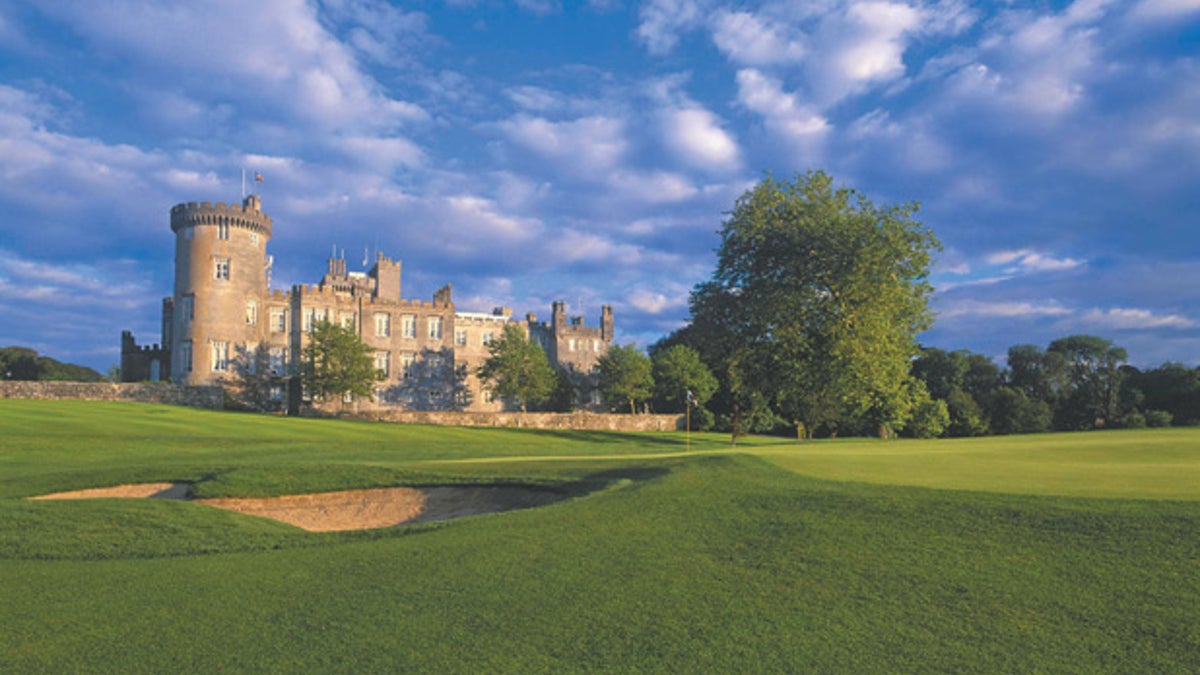 Combining a wealth of fresh, locally-sourced produce with an extensive selection of dining options, including à la carte, gastronomic, and daily table d'hôte menus, there is something for everyone at Dromoland Castle. Be sure to pick up a copy of the Dromoland Castle Cookbook while you're there.
Dish to try: Dromoland Irish lamb stew with vegetables and potatoes.
12. Ashford Castle, Ireland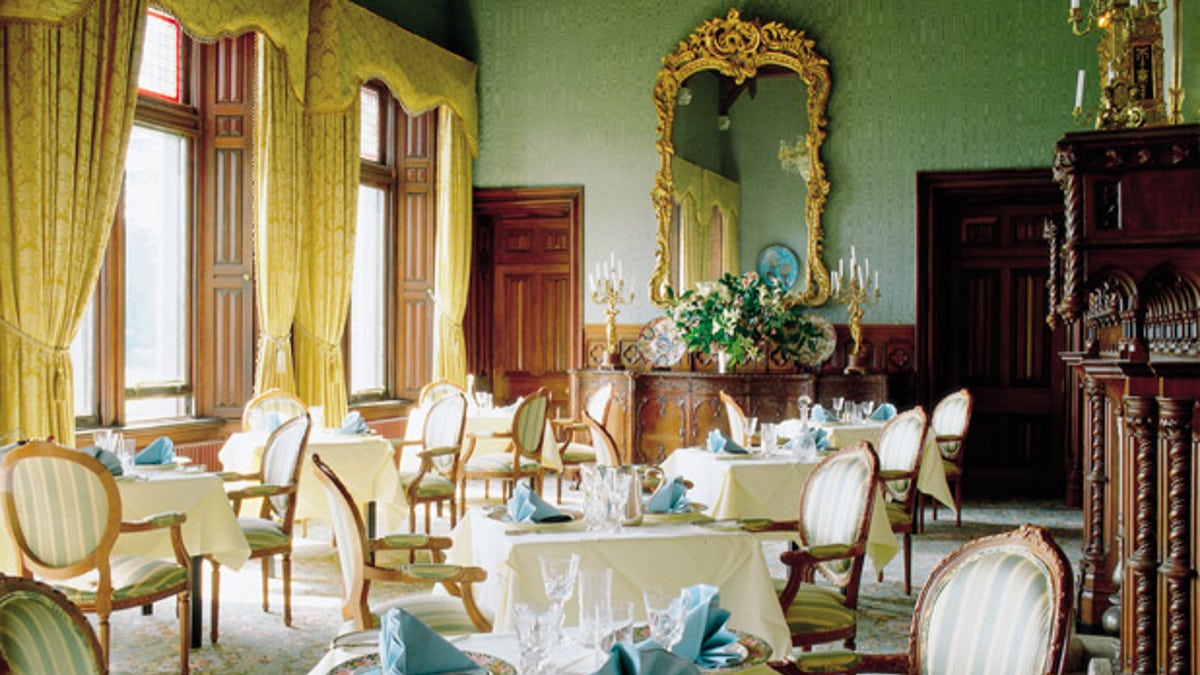 Ashford Castle has entertained guests long before it became a hotel, and today's patrons can expect creative cooking, innovative menus, and inspired use of seasonal ingredients, which combine to create the ultimate fine dining experience. Located in the heart of the castle is the George V Restaurant, one of the premiere castle restaurants in Ireland.
Dish to try: Crème brulée of Irish goats cheese with golden raisins, port reduction, and white balsamic vinegar.
See all 25 castles at The Daily Meal
More from The Daily Meal
150 Foods Worth Traveling For

15 Knockout Wedding Cakes from Around the World