Texas' Whataburger, Raising Cane's having bun crisis days after state's In-N-Out restaurants close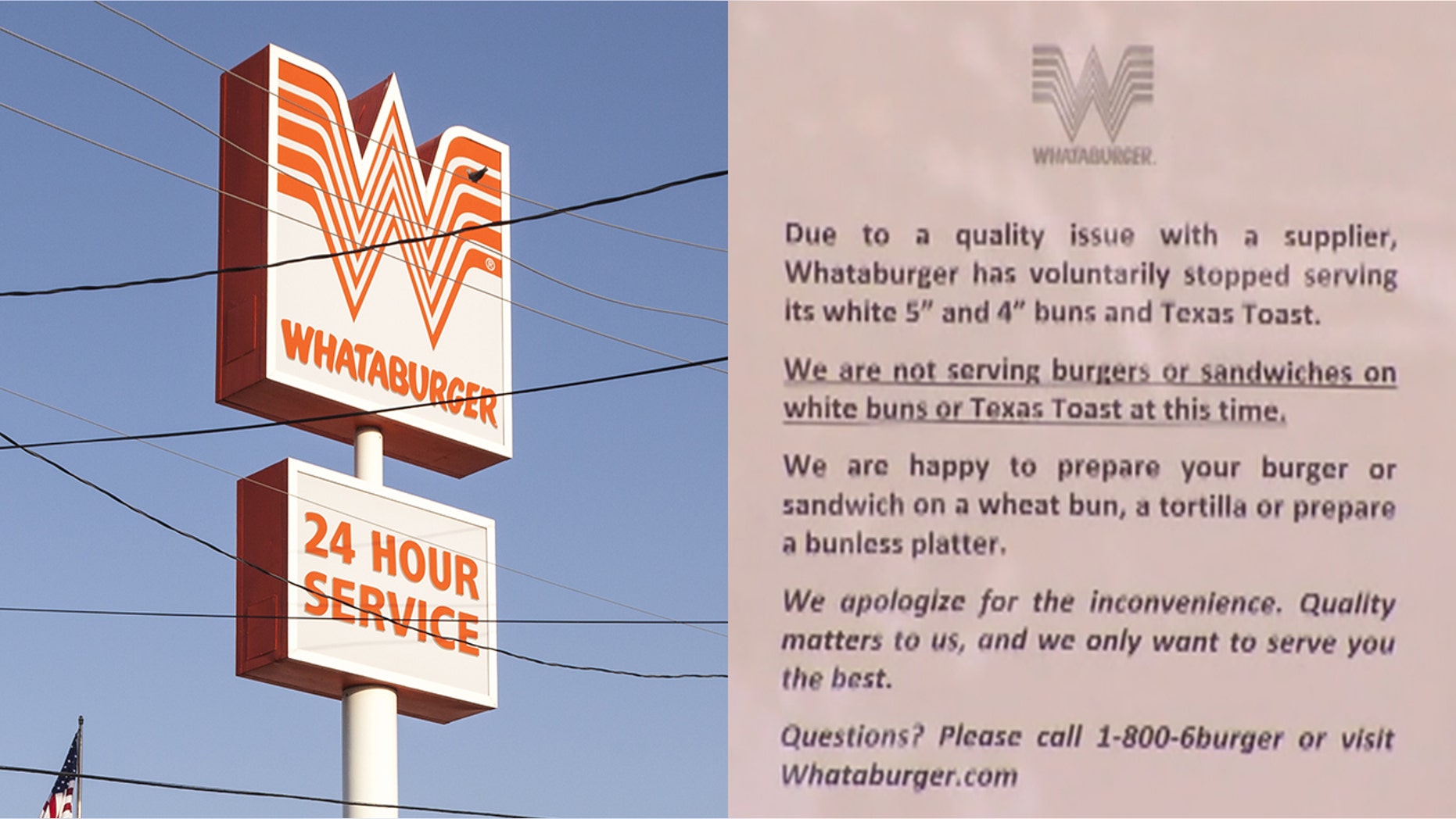 In-N-Out Burger isn't the only restaurant getting burned by bad buns.
Following news that every Texas location of the fast-food chain had closed due to a lack of "normal, high-quality buns," reports are emerging that Texas' Whataburger and Raising Cane's Chicken Fingers locations are also being plagued by the same issue.
In-N-Out closed all of its 37 Texas restaurants on Monday, after discovering that the buns provided to those locations did "not meet the quality standards that we demand." A new shipment was expected Tuesday, though the stores remained closed through Wednesday.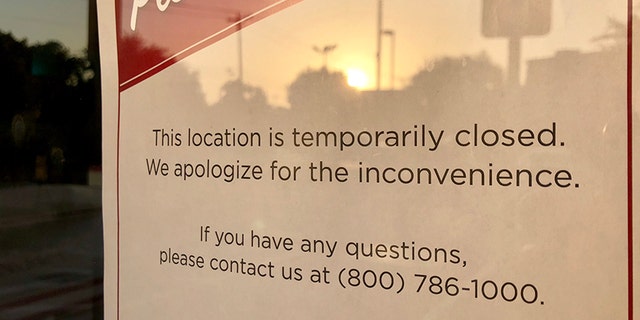 TEXAS' FAVORITE VEGGIE REVEALED IN NEW SURVEY
In the days since, however, Texas-based chain Whataburger confirmed that some its restaurants in Texas, Oklahoma and Arkansas would not be serving their usual Texas toast or buns due to an issue with their supplier.
"We voluntarily removed white buns and Texas Toast from some of our restaurants in the DFW area, East and West Texas, Oklahoma and Northwest Arkansas because of a quality issue with one of our suppliers. There's no health risk at all, rather an impact on our bun's flavor caused by an unbalance in the yeast, and we want to make sure our customers get the best product," the restaurant said in a statement provided to Fox News.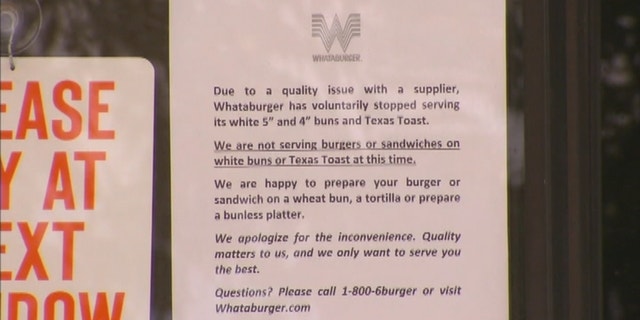 Instead of closing affected locations, Whataburger is offering to substitute the unavailable white buns with wheat buns or flour tortillas, and extended breakfast hours on Wednesday morning. On Thursday, the chain confirmed to Fox News that "most" of its restaurants were resupplied with fresh bread.
"Today we're happy to update that most of our restaurants have received fresh bread," the chain said in a statement. "We continue making deliveries around the clock to replenish our entire selection of white bread."
SEE IT: TEENS TAKE PROM PICS AT LOCAL WHATABURGER
Raising Cane's, a chicken chain that operates 20 locations in Texas, had reportedly stopped serving Texas toast at all of them, but instead offered customers an additional side or chicken fingers as a consolation of sorts, reports KFOX, who dubbed the crisis "#Breadgate." The chain also said it hopes the issue will be resolved by late Thursday or Friday.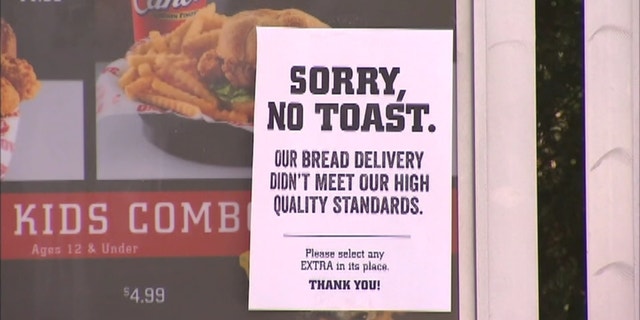 FOLLOW US ON FACEBOOK FOR MORE FOX LIFESTYLE NEWS
"At Raising Cane's, we never sacrifice quality and because of this, our Texas restaurants are regrettably not serving our Texas toast," the chain wrote in a statement obtained by Fox News. "This is not a food safety issue. Our bread delivery did not meet our high quality standards for taste and therefore we are offering customers a substitution of another side item or additional chicken finger.
"The issue has been resolved and we hope to have bread in our restaurant later today or by tomorrow."