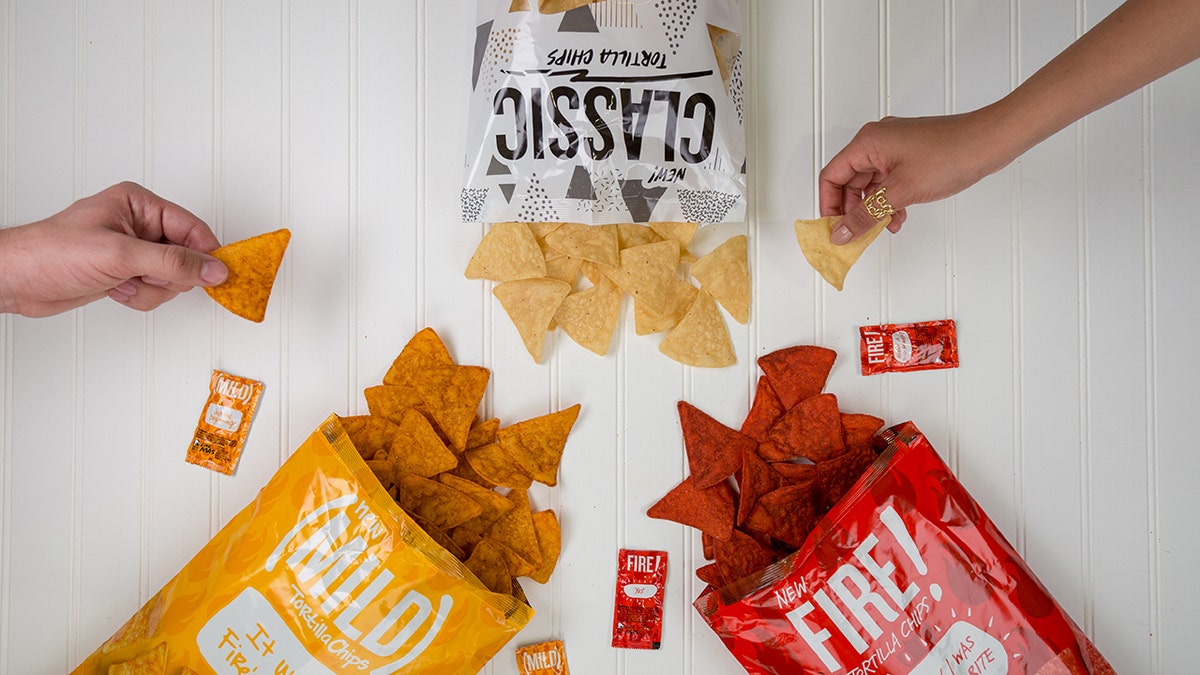 Die-hard Taco Bell fans will soon have at least one reason to purchase their food from a bona fide supermarket, rather than getting their munchies exclusively from a stucco-plastered restaurant that may or may not house an adjacent Pizza Hut or KFC.
On Thursday morning, Taco Bell announced plans to bring Taco Bell-branded tortilla chips — inspired by the flavors of their tiny sauce packets — to grocery and convenience stores around the country.
NACHO FRIES BECOME TACO BELL'S HOTTEST-SELLING PRODUCT
"This launch of our first line of sauce packet-inspired chips gives our fans a new way to access a taste of Taco Bell," said Marisa Thalberg, Taco Bell's chief brand officer, in a press release. "Our sauce packets are one of the brand's most unique aspects and were the natural choice for both the flavors and packaging of our tortilla chips."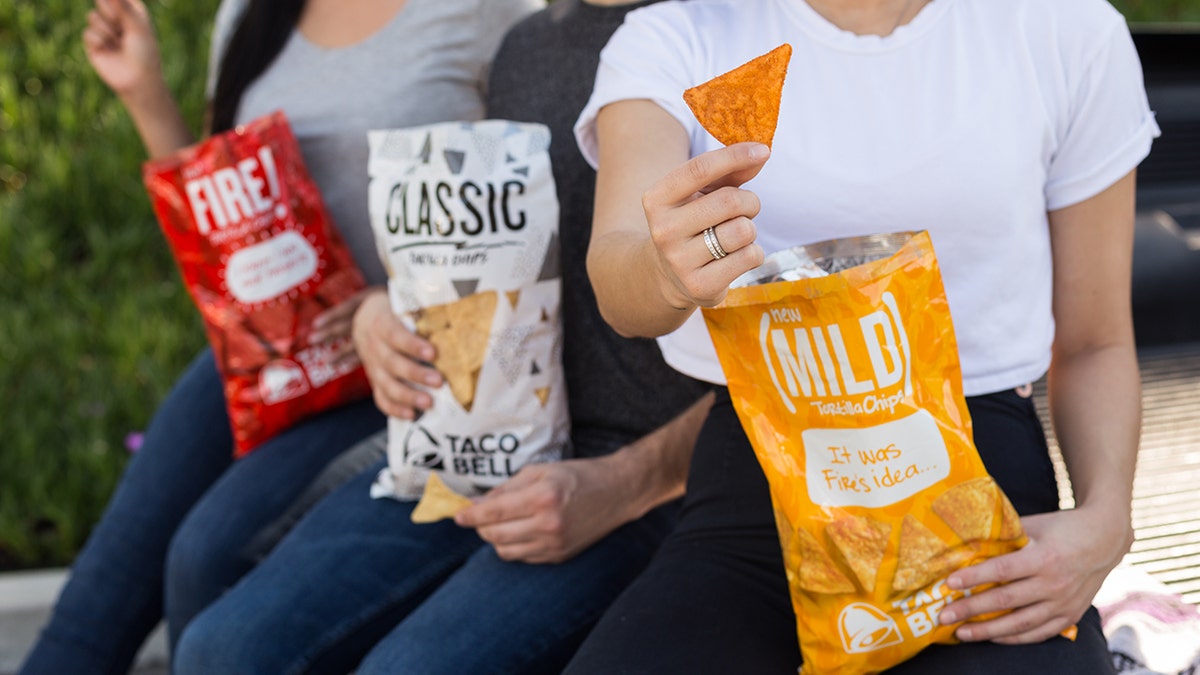 In addition to mirroring the flavors of the brand's sauces, Taco Bell's new Mild and Fire tortilla chip varieties will also resemble the restaurant's sauce packets themselves — i.e., the Fire chips come in packaging that mimics the Fire sauce packet, and the Mild bag resembles the Mild sauce packet.
SEE IT: CALIFORNIA TACO BELL TRASHED AFTER DRIVER PLOWS THROUGH RESTAURANT
A third flavor, called "Classic," will also be available, though it's described as being more of a traditional salted tortilla chip.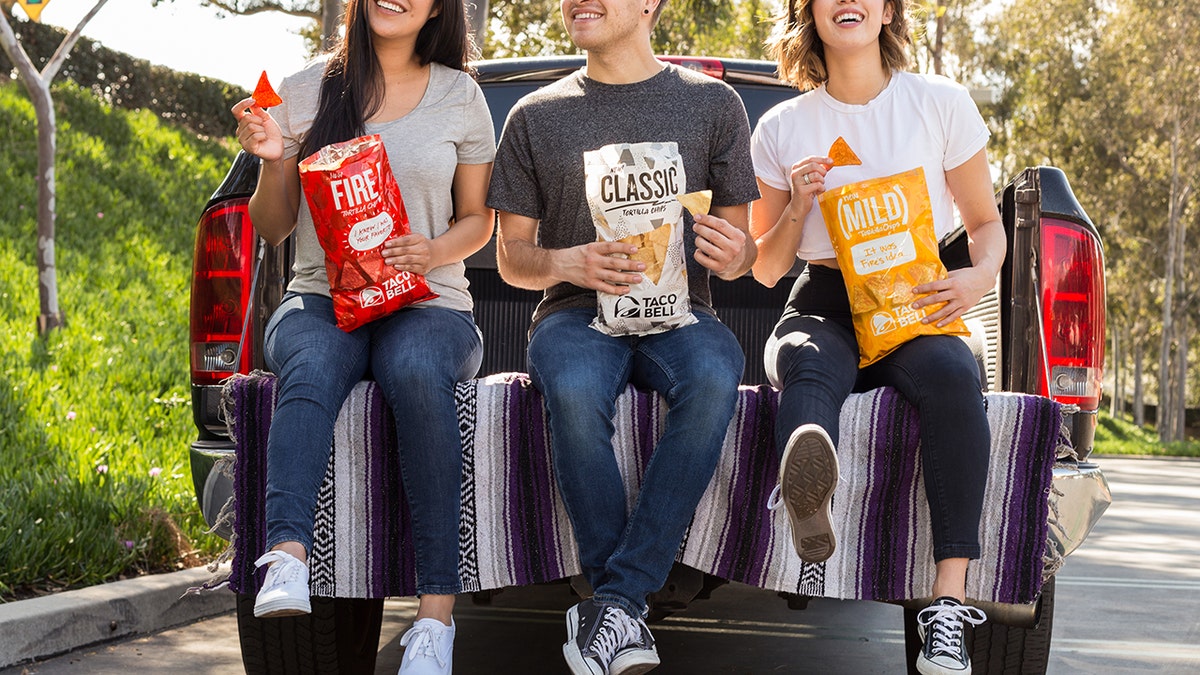 Taco Bell's chips will hit stores in May, with both Mild and Fire varieties to be available in 1-ounce, 3.5-ounce and 11-ounce packages. The Classic chips will come in 1-ounce, 3.5-ounce and 13-ounce bags. Prices have yet to be announced.
A representative for Taco Bell further confirmed that the chips will be produced by the Sugar Foods Corporation.
FOLLOW US ON FACEBOOK FOR MORE FOX LIFESTYLE NEWS
The launch of Taco Bell's tortilla chips follows the brand's highly successful launch of Nacho Fries in January, and the reintroduction of its Naked Egg Taco in early March.