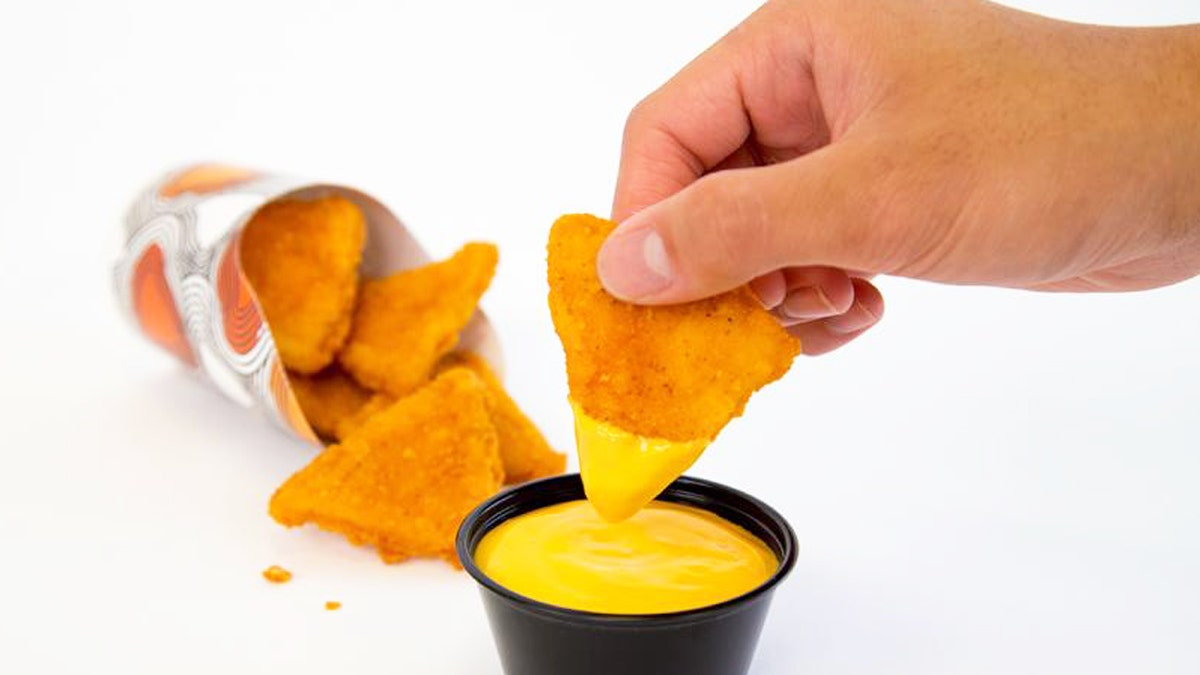 Taco Bell is ready to bring its version of chicken nuggets to the masses.
After testing spicy, bite sized triangles of its Naked Chicken Chalupa shell earlier this year, the Mexican-American fast food chain is rolling out something it's calling Naked Chicken Chips across the country on May 11.
The new chicken chips are essentially triangle-shaped chicken nuggets and come with a nacho cheese dipping sauce. In January the chain tested a spicy version—Volcano Crispy Chicken Chips—at select locations near its headquarters in Irvine, Calif.
FOLLOW US ON FACEBOOK FOR MORE FOX LIFESTYLE NEWS
The Naked Chicken Chalupa, a taco that featured a foldable, deep-fried chicken breast in place of a taco shell, was released in January. But after less than a month on the market, the product was pulled. Now, the Internet seems pretty excited that the product is back—in miniature form.
For those who are asking...yes the @tacobell naked chicken chips are essentially triangle nuggets. But these come with cheese so...go crazy.

— Dan Orlando (@DanAMX) May 2, 2017
Like the Naked Chalupa before them, the chicken chips will only be available for a limited time, with six pieces going for $1.99 while 12 will set you back $2.99.