Taco Bell adding new $1 burritos to menu later this month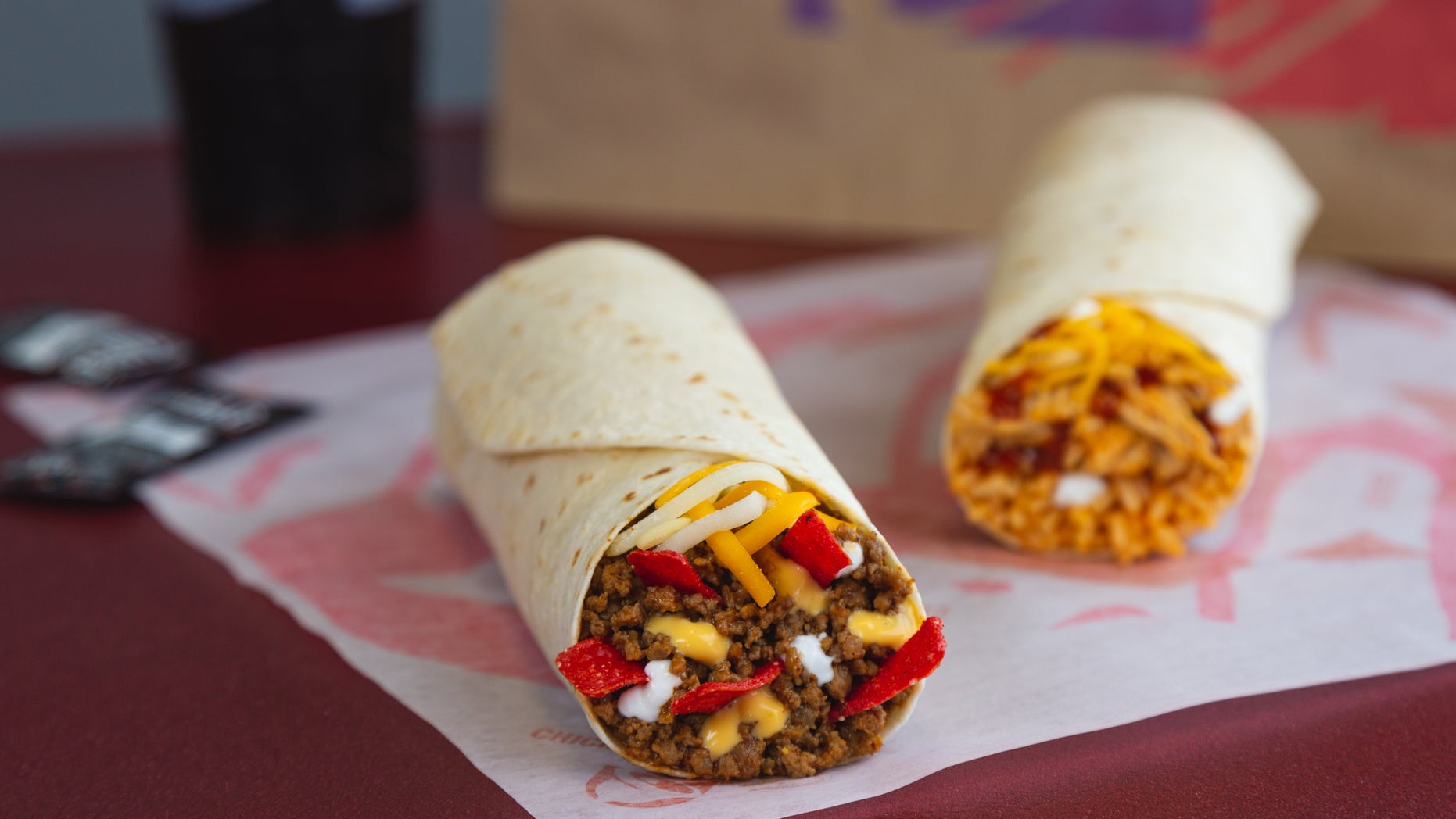 Taco Bell burritos are getting even cheaper later this month.
Kicking off its new Cravings Value Menu, Taco Bell will offer two Grande Burritos for just $1 starting Dec. 27. Available will be the Chicken Enchilada Burrito — with rice, shredded cheese, red sauce, sour cream and cheddar cheese — and the Three Cheese Nacho Burrito — with beef, nacho cheese sauce, red tortilla strips, sour cream and a three-cheese blend.
The burritos will be available for a limited time, Taco Bell confirmed in a press release.
KFC DEBUTS FRIED CHICKEN-SCENTED FIRELOGS AHEAD OF CHRISTMAS
"Sometimes even our most devout fans tell us that it can be hard to believe that food this good can also be this affordable," Global Chief Brand Officer Marisa Thalberg said in a statement to Fox News, adding that the latest Cravings Value Menu campaign seeks to offer "value beyond belief."
"As there is a lot of talking down to consumers in this category, there is something special in our celebrating the savviness of our fans," Thalberg said. "That's how we 'zig' when everyone else 'zags.'"
TACO BELL GAVE AWAY FREE TACOS NATIONWIDE FOR WORLD SERIES STUNT
Aside from the two burritos, the Cravings Value Menu will also offer for $1 the following: Spicy Potato Soft Taco; Cheesy Bean and Rice Burrito; Beefy Fritos Burrito; Triple Layer Nachos; Cheesy Roll-Up; Spicy Tostada; Shredded Chicken Mini Quesadilla; and Beefy Mini Quesadilla.
Additionally, the menu will include $5 boxes, per the press release.
Last year, Taco Bell pledged to introduce 20 new $1 items to its menu throughout 2018. The Yum! Brands chain said it has already surpassed that goal.