Rapping Girl Scout sells 113 boxes of cookies to Donald Glover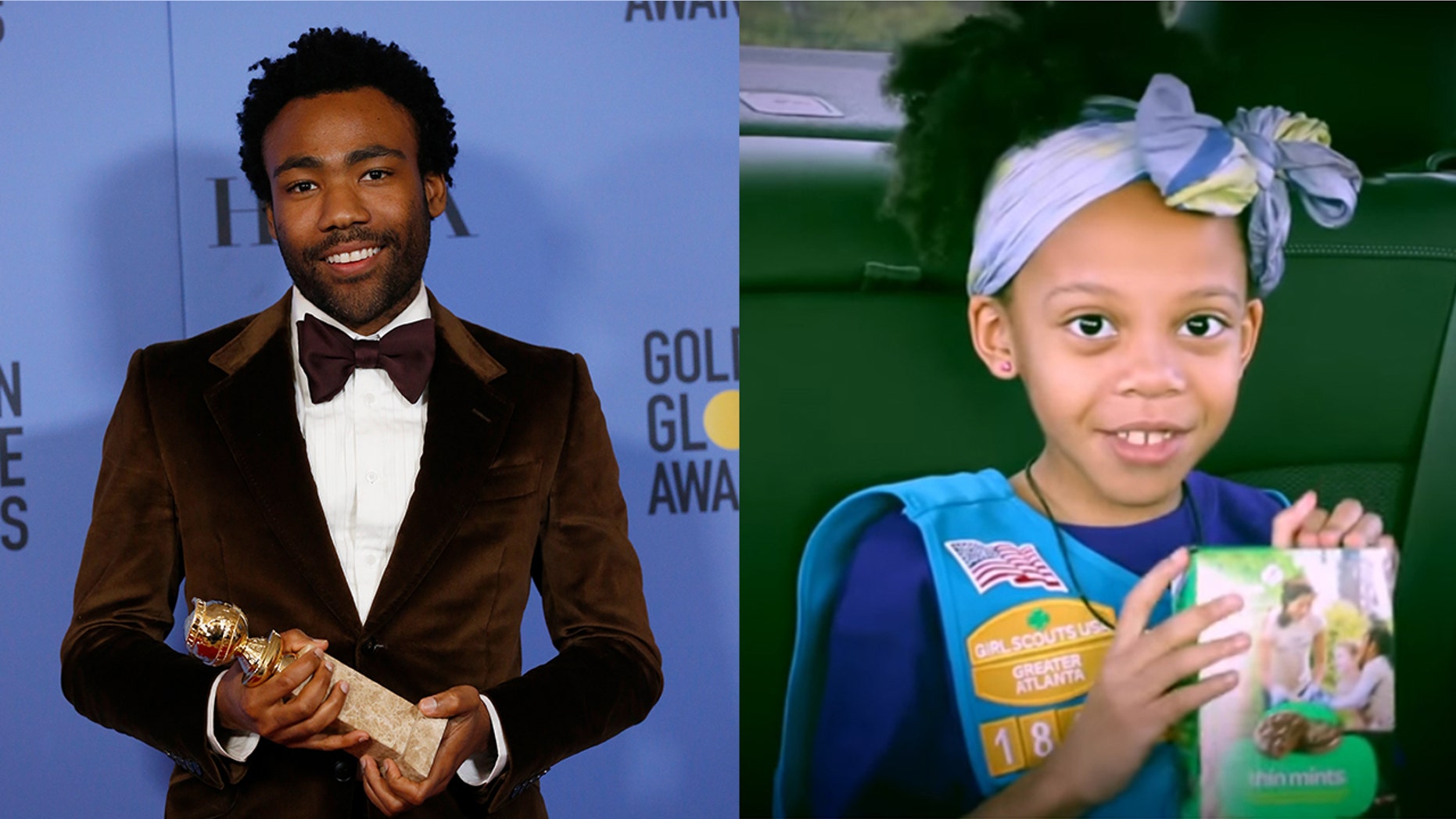 Whether they're setting up shop outside the supermarket or going door to door in their neighborhood, Girl Scouts have long hustled hard to sell their beloved cookies.
When 6-year-old Charity Joy Harrison and her father Seymore Harrison Jr. went viral for remixing "Redbone" by Donald Glover to boost Charity's cookie sales, they probably never expected the actor-rapper-director himself would help the Atlanta youngster reach her goal.
Sharing their remix in a clip that has been viewed over 4.6 million times on Facebook and 70,000 times on YouTube since Feb. 17, the adorable father-daughter duo surprised Glover with a cookie order form when he appeared on "The Late Show with Stephen Colbert" on March 1.
OSCAR PARTY APPETIZERS: 9 FANCY HORS D'OEUVRES TO SERVE AT YOUR ACADEMY AWARDS SOIREE
The media mogul, otherwise known by his rap name Childish Gambino, confirmed to the talk show host that he had seen the viral video of the Harrisons singing about Thin Mints, Trefoils and Tagalongs to his Grammy-winning tune.
He said he admired their creativity and felt "really touched" that they were from Atlanta, where his FX series of the same name is based.
"I would actually really like to buy some from her," Glover told Colbert, who then announced that the first grader was at the New York City studio. Beaming in her Daisy vest as she walked out with her father, Charity Joy was quick to present the star with a Girl Scout cookie order form.
MAN CLAIMS PIZZA HUT PUT HIS PHOTO ON PIZZA BOXES WITHOUT HIS KNOWLEDGE
"Well, this says 'My cookie goal is 113.' You know what? I'll take them all," an amused Glover declared. "Obviously Thin Mints," he added, to which Charity agreed was her favorite kind of cookie.
For her part, Charity Joy is well on her way to cookie stardom. According to her official Girl Scout page, the mini mogul has already sold over 5,000 boxes in her first year selling cookies.