Men arrested at Starbucks settle with city for $1, plus promise of $200G entrepreneurship program for students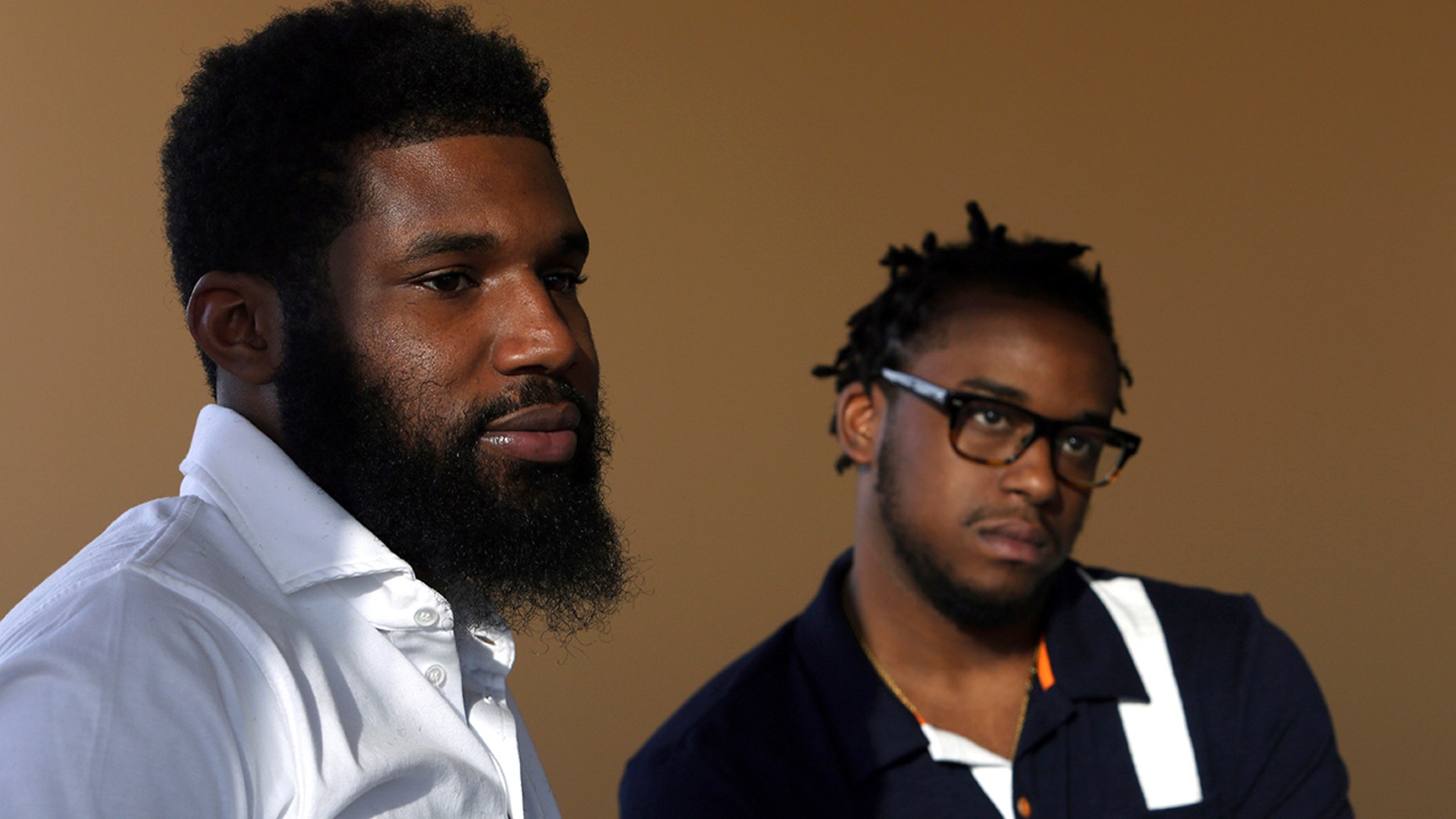 The city of Philadelphia announced a settlement with the two black men who were arrested for tresspassing at a Starbucks in April — for $1 each.
The city also promised to fund a $200,000 pilot program for the city's young entrepreneurs, as per the men's wishes.
Rashon Nelson and Donte Robinson were arrested on April 12 while waiting for a friend. The police were called because these men hadn't ordered anything.
PHILADELPHIA POLICE COMMISSIONER APOLOGIZES OVER ARREST OF MEN AT STARBUCKS
"Messrs. Nelson and Robinson have decided not to pursue a lawsuit against the City," reads a statement issued by the city.
"Instead, they approached the City and agreed to release the City and its employees from any and all claims for a payment of $1 (One Dollar) to each of them."
The statement further said that the city will fund a $200,000 grant for a "pilot program for city public high school students with aspirations of becoming entrepreneurs" per Nelson and Robinson's specific requests, and that Nelson and Robinson will not receive any money from said grant.
"I am pleased to have resolved the potential claims against the city in this productive manner," Philadelphia Mayor Jim Kenney added to The Associated Press. "This was an incident that evoked a lot of pain in our city and put us under a national spotlight for unwanted reasons."
STARBUCKS CLOSING 8,000 US STORES ON MAY 29 TO CONDUCT 'RACIAL BIAS TRAINING'
"Rather than spending time, money, and resources to engage in a potentially adversarial process, Rashon Nelson and Donte Robinson approached the City and invited us to partner with them in an attempt to make something positive come of this," Kenney added in a lengthier statement released Wednesday. "This agreement is the result of those conversations, and I look forward to seeing the fruits of this effort in the coming months and years."
Nelson and Robinson also issued a joint statement with Starbucks on Wednesday, saying, "We appreciate the opportunity to have meaningful discussions with [Starbucks CEO] Kevin Johnson and the group around the table to address hard issues. We all recognize the importance of communication about differences and solutions, and that we will be measured by our action not words."
FOLLOW US ON FACEBOOK FOR MORE FOX LIFESTYLE NEWS
Nelson and Robinson were first arrested for trespassing on April 12, after showing up to a Philadelphia Starbucks to discuss a business opportunity with a friend. The two were later released and no charges were filed, but footage of the arrest went viral on social media, prompting boycotts.

Following the incident, Starbucks CEO Kevin Johnson came to Philadelphia to apologize to the men. He also announced that more than 8,000 Starbucks stores in the U.S. would be closing on the afternoon of May 29 in order to implement "unconscious bias" training.
Days later, the commissioner of the Philadelphia police, Richard Ross, apologized for the incident at a press conference following blacklash over the language he used in initially appearing to defend the arresting officers.
The Associated Press contributed to this report.