Philadelphia police commissioner apologizes to men arrested at Starbucks
NEWYou can now listen to Fox News articles!
Philadelphia's police commissioner is apologizing to two black men who were arrested at a Starbucks in the city following backlash over the language he used in a previous statement.
"I'm here to discuss the unfortunate incident that has been in the news about this great city — an incident that I fully acknowledge that I played a significant role in making worse," said Commissioner Richard Ross at a press conference held Thursday. "For starters, I should have said the officers acted within the scope of the law, and not that they didn't do anything wrong," he said.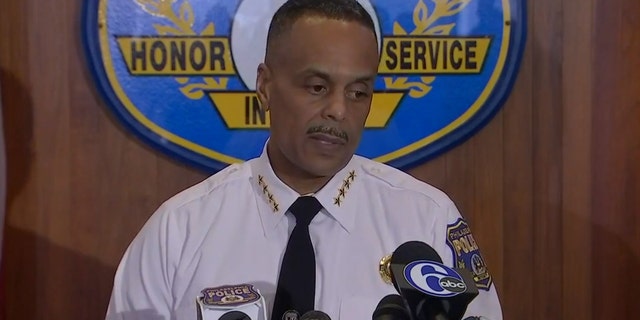 STARBUCKS CLOSING 8,000 US STORES ON MAY 29 TO CONDUCT 'RACIAL BIAS TRAINING'
Immediately after the Starbucks incident, Commissioner Richard Ross had originally said the responding police officers "did absolutely nothing wrong" and were following "policy" in a Facebook video.
"The police did not just happen upon this event," he said in the original video. "They did not just walk into Starbucks to get a coffee … They were called there, for a service, and that service had to do with quelling a disturbance, a disturbance that had to do with trespassing."
Since his post, Ross, who is black, apologized for his previous choice of wording and for not being aware of the "Starbucks business model," or the "well-known fact [that] people spend long hours at Starbucks and are not necessarily expected to make a purchase."
"It is also reasonable to believe that the officers didn't know it either," he added.
Ross went on to say the department is enacting a new policy for officers to "deal with similar situations."
Ross added that he "failed miserably" in the messaging around the arrests. He says that the issue of race is not lost on him and he shouldn't be the person making things worse.
Mayor Jim Kenney of Philadelphia also released a lengthy statement on Twitter supporting Commissioner Ross' apology.
"Sometimes courage is as simple as a willingness to evaluate your own words and actions, and to account for them. Today we saw such courage with the words of Police Commissioner Richard Ross. I applaud his ability to reflect on this very difficult week, and to articular his changed perspective," the statement read.
"The current realities of race relations and bias in 2018 warrant ongoing re-evaluations by each and every one of us," Kenney continued.

Rashon Nelson and Donte Robinson were at a Starbucks in Philadelphia's Rittenhouse Square location waiting for a business colleague when they were arrested for trespassing.
Video footage of the arrest went viral on social media prompting boycotts of Starbucks and galvanizing people around the country who saw the exchange as modern-day slavery.
FOLLOW US ON FACEBOOK FOR MORE FOX LIFESTYLE NEWS
Nelson and Robinson have met with the CEO of Starbucks and are pushing for meaningful change.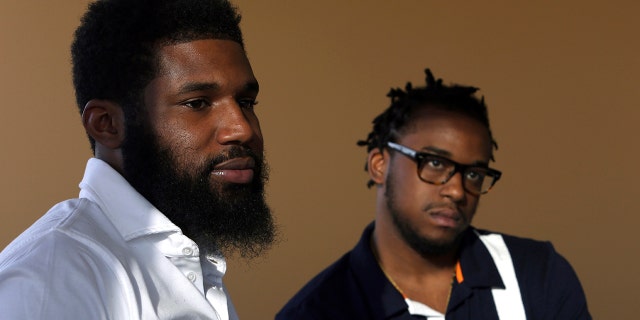 "We need a different type of action ... not words," Robinson said. "It's a time to pay attention and understand what's really going on. We do want a seat at the table."
Since the incident, Starbucks has promised to train employees about unconscious bias. The company later announced it would be closing 8,000 company-owned stores on the afternoon of May 29 to conduct "racial bias training."
The Associated Press contributed to this report.