Kraft's 'ultimate last-minute Father's Day gift' is a block of cheese made to look like your dad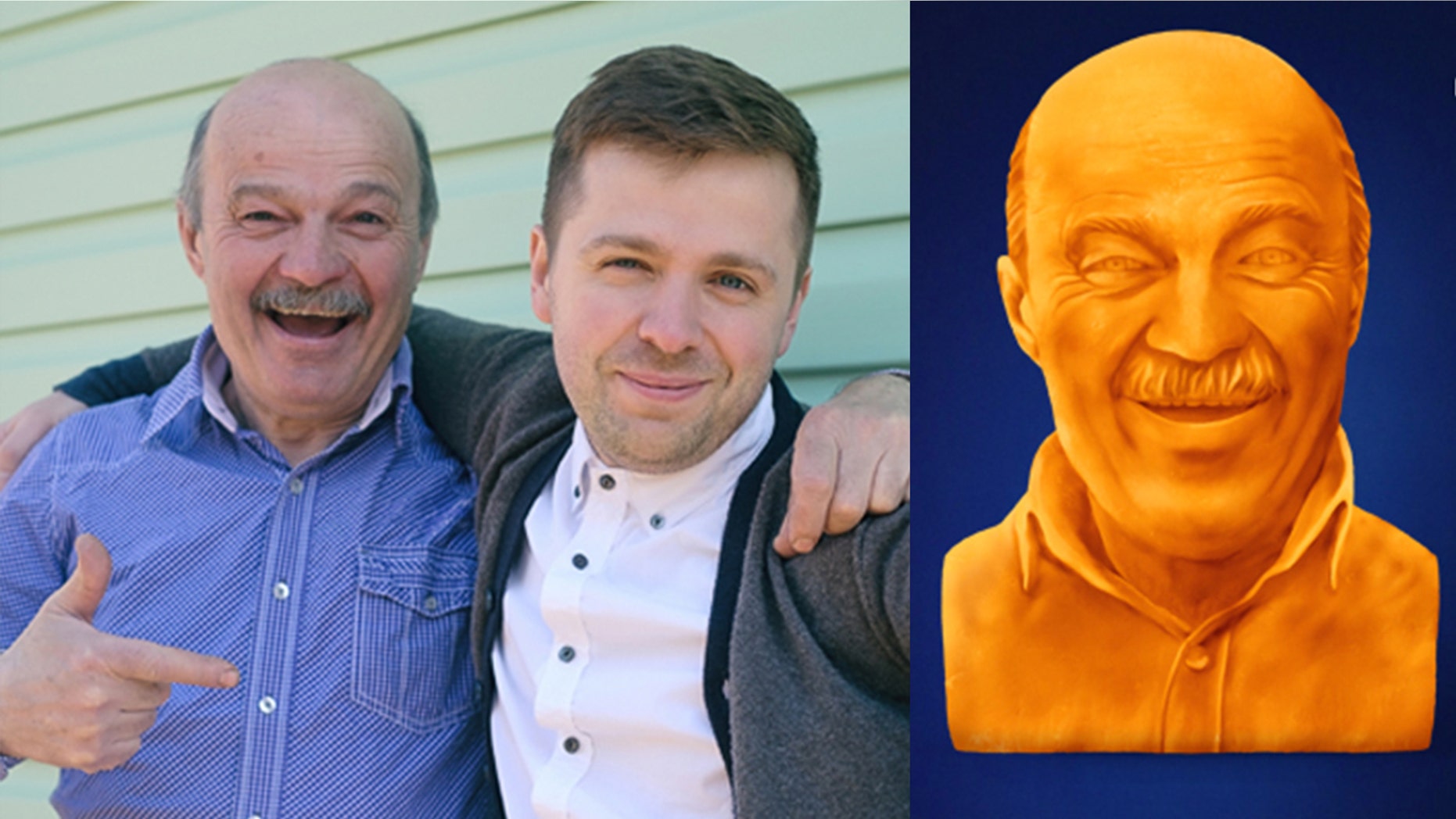 With Father's Day swiftly approaching, Kraft has unveiled a grate gift any cheesy, joke-cracking dad is sure to melt over: a custom-made bust of his likeness, constructed from a 40-pound block of sharp cheddar cheese.
No ordinary statuette, the Kraft Cheese Sculpture is being billed as "the ultimate last-minute Father's Day gift" and can't be purchased on any average grocery run.  In order to nab the too-gouda-brie-true tokens of love and appreciation, Kraft is holding a special auction on eBay to close on June 12 at 5 p.m., CDT.
TWIN PEAKS WAITRESS ARRESTED FOR SKIMMING CUSTOMERS' CREDIT CARDS
The Illinois-headquartered culinary conglomerate will then award the top five bidders their very own cheese sculptures, constructed by "bona fide cheese artists," after they submit photos of dad, to be delivered by Father's Day on June 16, Thrillist reports.
One hundred percent of the proceeds from the auction will benefit Feeding America, the nation's largest hunger-relief organization, Kraft confirmed in a press release. Kraft will also match donations, dollar for dollar, up to $25,000 for the cause.
"Kraft celebrates everyone's right to family their way, including the dads who tell ͞knock-knock jokes at the dinner table," Kraft wrote in a press release. "And while cheesy dads may not be perfect, they're always great."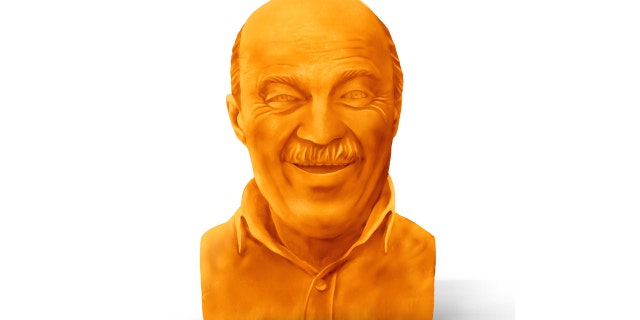 As of press time, the highest outstanding bid for a personalized cheese sculpture was for $830, but there's still a chance to get lucky: Several bids in the $9,700 range were recently retracted, according to the auction site.
SQUIRREL FILMED STEALING M&MS FROM DISNEY WORLD STORE DUBBED A 'CUTE LITTLE SHOPLIFTER'
Naturally, the Twitterverse embraced the news with strong emotion.
"I wish to never see this again" one critic chided in a post that won 128 likes.
Others were inspired by the bust to share their favorite cheesy jokes.
"That is the mac 'daddy' of cheese," a fan exclaimed. "I can see family fights" over this, another added of the "krafty" gimmick. And still others mused on the advertised sculpture's strong resemblance to Dr. Phill.
Another sentimental user took a moment to pay homage to her own late father, who she claims would have adored the cheesy stunt.
"My dad was pretty cheesy and would have got a kick out of this, but he passed away last year. I'll appreciate this for you dad," she said.