How Anthony Bourdain changed the way we look at chefs
The culinary world is mourning the loss of famed chef and TV personality Anthony Bourdain Friday after news of his apparent suicide.
Bourdain, 61, who was known for his frank and outspoken nature, was in France filming an upcoming episode of his series "Anthony Bourdain: Parts Unknown" when he was found unresponsive in his hotel room by close friend and fellow chef Eric Ripert.
The chef got his start in the restaurant world nearly 40 years ago, when he dropped out of Vassar College to attend the Culinary Institute of America. He went on to work in various kitchens in New York City, including One Fifth Avenue and Sullivan's, but his big break came in 1998 when he was named head chef at Brasserie Les Halles.
ANTHONY BOURDAIN'S DEATH: CELEBRITY CHEFS 'IN COMPLETE SHOCK'
From there his fame grew and he quickly became a household name, eventually going on to publish numerous books, including "Kitchen Confidential," "Bone in the Throat" and "A Cook's Tour," and star in many popular TV shows for The Food Network, Travel Channel and CNN.
During his long and successful career, Bourdain made significant contributions to the industry and his work will be remembered for years to come.
He exposed the "underbelly" of the restaurant industry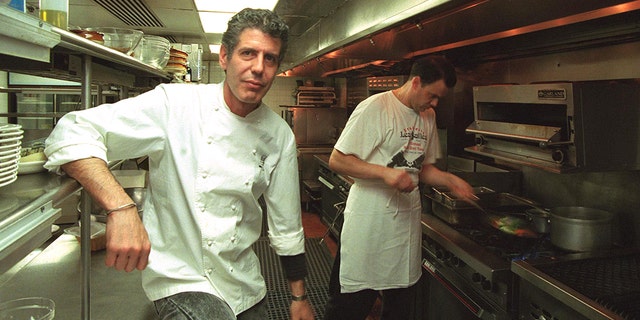 While working at Les Halles in 1999, Bourdain wrote a now-famous article for The New Yorker titled "Don't Eat Before Reading This," which gave an in-depth look at the inner workings of a restaurant.
"Good food, good eating, is all about blood and organs, cruelty and decay. It's about sodium-loaded pork fat, stinky triple-cream cheeses, the tender thymus glands and distended livers of young animals. It's about danger — risking the dark, bacterial forces of beef, chicken, cheese, and shellfish. Your first two hundred and seven Wellfleet oysters may transport you to a state of rapture, but your two hundred and eighth may send you to bed with the sweats, chills, and vomits," Bourdain wrote.
The article became so popular, he later published a memoir, "Kitchen Confidential," expanding on the "culinary underbelly" he'd given a glimpse of a year earlier.
According to a New Yorker profile on the celebrity chef, his best-selling book was responsible for "heralding a new national fascination with the grubby secrets and 'Upstairs Downstairs' drama of the hospitality industry."
He supported others in the industry by publishing their books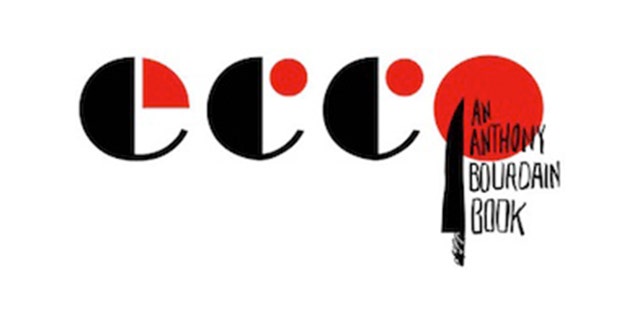 In 2011, HarperCollins Publishers announced it would be partnering with Bourdain on a line of books under the company's imprint, Ecco.
"From my privileged vantage point, I've encountered a lot of extraordinary people with exciting things to say. This is a chance to get those voices heard. We look forward to publishing an unusual mix of new authors, existing works, neglected or under-appreciated masterworks, and translations of people from elsewhere who we think are just too damned brilliant not to be available in English," Bourdain said in a press release.
While not all the books were about food, Bourdain published a number of titles from fellow chefs, supporting others in the business. Some of these works include "Spaghetti Junction," the first book by L.A. chef and food-truck extrordinaire Roy Choi, "Prophets of Smoked Meat" by Texas-based barbecue blogger Daniel Vaughn, and Jose Andres' "We Fed an Island," about cooking meals in Puerto Rico after Hurricane Maria.
He inspired people to travel and experience new things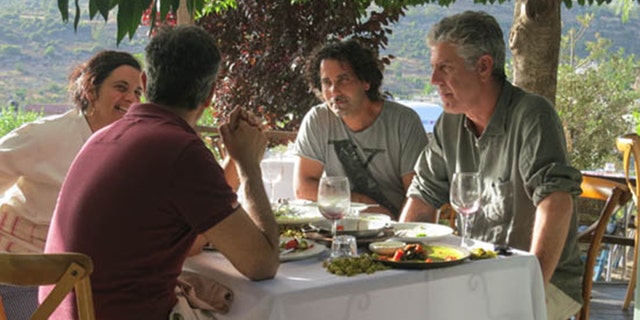 Fans around the world attribute their love of travel to Bourdain's latest series, "Parts Unknown," which debuted in 2013. The acclaimed show, which won five Emmys and a Peabody Award, explored cultures and cuisines unfamiliar to many, often tackling political issues and putting a spotlight on the daily struggles of marginalized people, PEOPLE reports.
"Parachuted into any far-flung corner of the planet, Bourdain ferrets out the restaurant, known only to discerning locals, where the grilled sardines or the pisco sours are divine. Often, he insinuates himself into a private home where the meal is even better. He is a lively dining companion: a lusty eater and a quicksilver conversationalist," as the New Yorker profile on the late chef describes it.
FOLLOW US ON FACEBOOK FOR MORE FOX LIFESTYLE NEWS

"If I'm an advocate for anything, it's to move. As far as you can, as much as you can. Across the ocean, or simply across the river. Walk in someone else's shoes or at least eat their food," Bourdain said.
Fox News' Michael Bartiromo and Sasha Savitsky contributred to this report.