Harvard professor who suggested eating only 6 French fries responds to backlash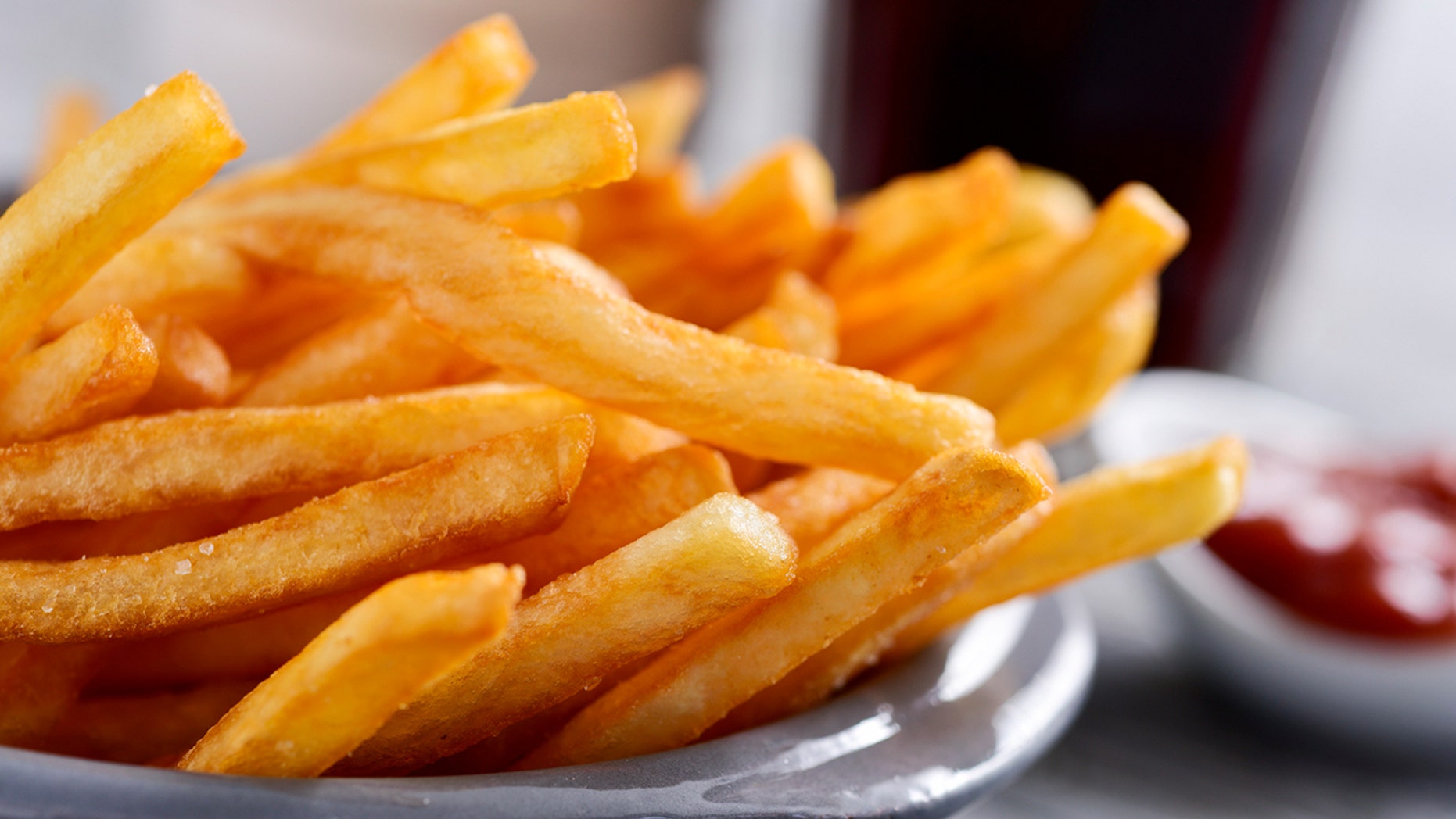 You're not going to win any fans by taking a side against French fries.
In an article published by The New York Times last week, Eric Rimm, a professor with the Harvard T.H. Chan School of Public Health, ranked potatoes — or as he called them, "starch bombs" — at the least healthy vegetable Americans could eat, especially when fried.
MAINE RESTAURANT RESPONDS TO 'DISTURBING' COMMENTS AFTER ENACTING CHANGE TO FRIES
Rimm, who teaches epidemiology and nutrition, went on to suggest that Americans often have a hard time exercising portion control when served a large portion of potatoes, and proposed a simple solution.
"I think it would be nice if your meal came with a side salad and six French fries," he stated.
French-fry lovers disagreed vehemently, and shared their feelings on social media — forcing Rimm to respond and clarify his comments.
Following Rimm's statements, Twitter users began blasting the notion of stopping after just six fries, with one asking the Times to stop "ruining" his life, while another called for the repeal of Rimm's degree.
In addition, an author and dietician who spoke with Today later added that potatoes aren't nearly as bad as the Times article may have insinuated.
"A white potato happens to have twice the amount of potassium than a banana, it's a good source of fiber and it contains vitamin C. Granted, a baked potato would [have] more value and less calories… but let's not act like fries are void of value," Bonnie Taub-DixTaub-Dix told the outlet.
FRENCH FRIES IN EUROPE EXPECTED TO BE AN INCH SHORTER THIS SEASON
Rimm, meanwhile, responded to the backlash Thursday morning on Twitter, and reiterated that he only meant to suggest that restaurants should try giving patrons a smaller portion if they request it.
"My suggestion to the NYTimes was that perhaps restaurants should offer a smaller portion size as a tantalizing option to satisfy those with a taste for fries but who don't want the starch bomb," he wrote in response to a Twitter user who cited Rimm's credentials.
FOLLOW US ON FACEBOOK FOR MORE FOX LIFESTYLE NEWS
The original New York Times article, too, pointed out that the Agriculture Department recommends eating only three ounces of fries. In that same article, Lindsay Moyer, a dietician working with the Center for Science in the Public Interest, also urged diners to eat the smallest amount possible or order something different altogether, or maybe even stop dipping fries in ketchup or mayo.
"With such an epidemic of obesity, nowadays most of us need to cut back," Moyer said.