Carl's Jr. honors fans on social media with Thickie Award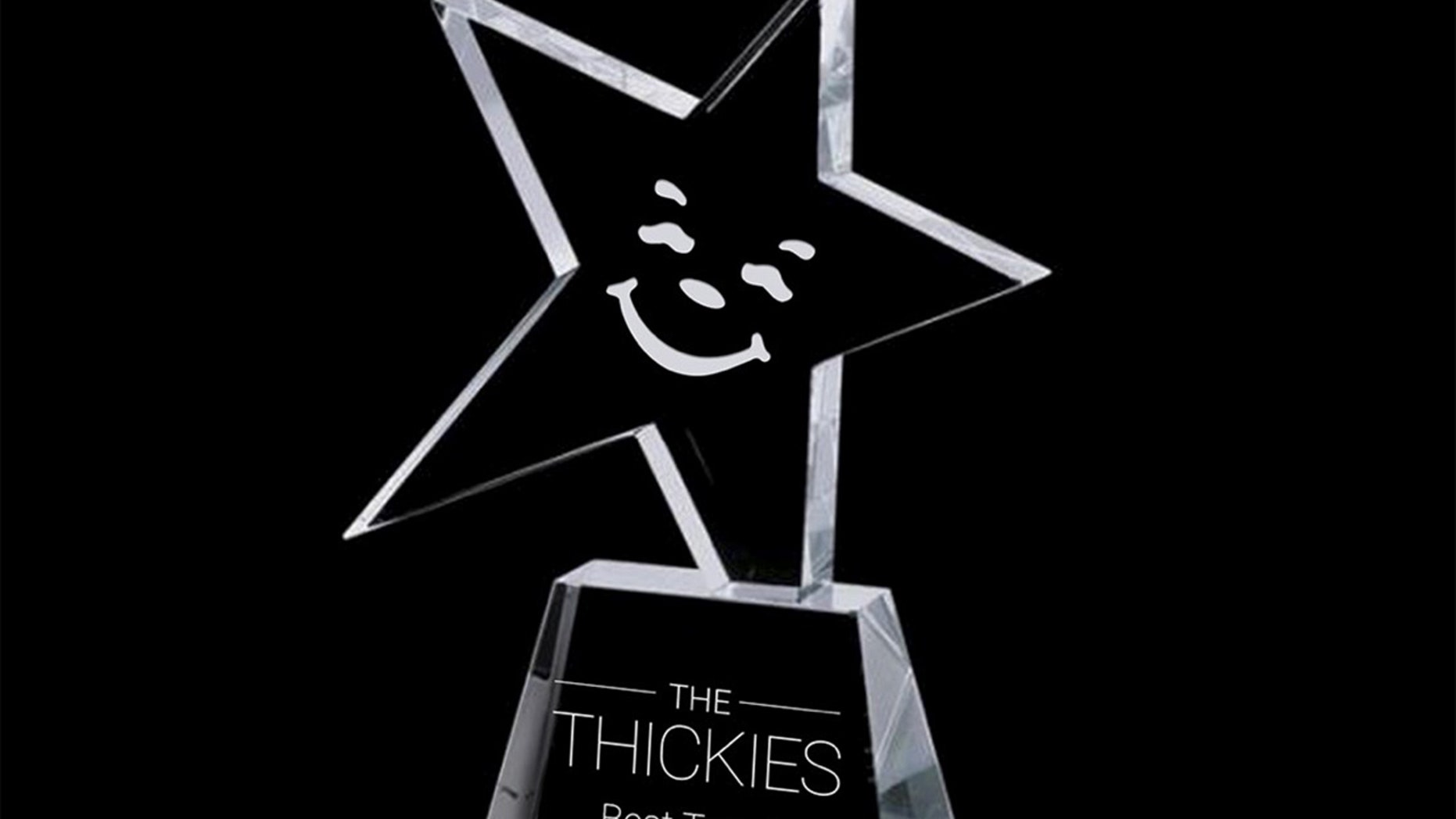 Carl's Jr. wanted to make sure its fans felt like winners, so the fast food chain introduced an "interactive" awards show to honor its most faithful eaters.
BURGER KING TEAMS UP WITH UFC STAR CONOR MCGREGOR FOR SPICY NEW SANDWICH RELEASE
Those active on the restaurant's Twitter account were eligible for The Thickies, named for Carl's Jr.'s iconic Thickburgers. The awards show was created to honor hamburger fans in ten social-media focused categories like Best Food Selfie, Best Carl and Best DM (direct message).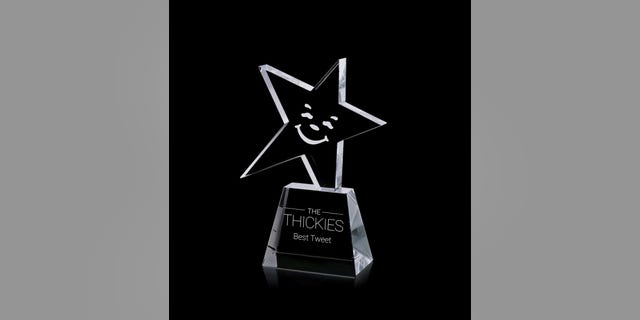 The fast food giant ran the "awards show" throughout the week by engaging with fans on Twitter and sifting through content from the past year, searching for winners to take home The Thickie trophy – a clear statuette of the Carl's Jr. star affixed to a base that reads the particular award category. The winners also got a $25 gift card to Carl's Jr., not to mention bragging rights to all the other Thickie award hopefuls.
FOLLOW US ON FACEBOOK FOR MORE FOX LIFESTYLE NEWS
Carl's Jr. announced the winners for all categories on Sunday. The categories hungriest for the win were Best Fan, Best Hater and Best DM.
Maddie_318 took home the prize for Best Fan with a poorly Photoshopped picture of her as a Carl's Jr. employee.
The Best Hater was awarded to user mfoto_ for the declaration that "Hardee's is better."
But the most profound winner is probably micahjmarine who won for Best DM with a puzzling, "I just wanted to let you know that the Brain named itself."