Awesomely eggs-cellent dishes for Easter brunch
Not sure what to serve this Easter? Eggs are versatile, delicious and the possibilities are endless. Scrambled, fried, baked or poached - everyone loves eggs.
We've rounded up some of our favorite egg dishes to wow a crowd this Easter Sunday.
1. Sicilian Baked Eggs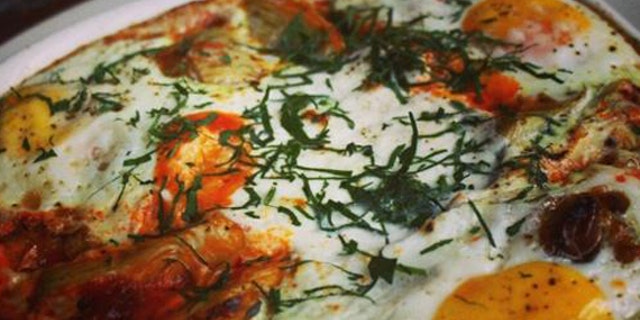 This comforting dish combines fresh artichokes, buratta, spinach, tomato sauce and garlic croutons with soft eggs for a simple, rustic and classic Italian meal.
2. Tio Pepe Spanish Omelet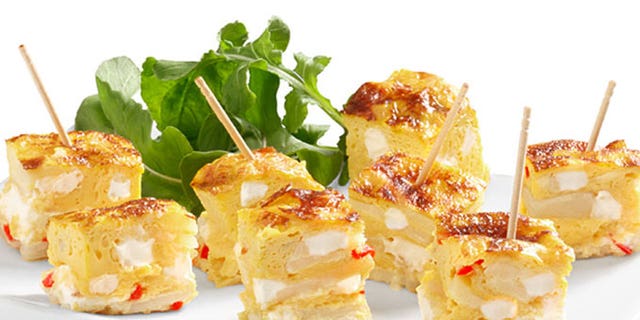 Also known as tortilla de patatas or potato omelet, a Spanish omelet is the most commonly served dish in Spain. Sometimes it's served as an appetizer or even for dinner, but works just as well in the morning.
Recipe: Tio Pepe Spanish Omelet
3. Short Rib Hash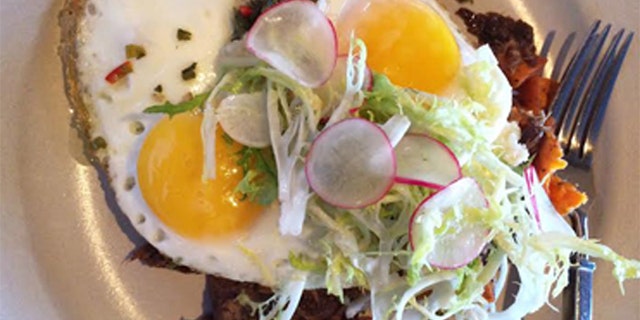 Meat enthusiasts will love chowing down on their signature short rib hash with a side of fresh chimichurri sauce. Use the freshest eggs you can find to maximize the dish's flavor.
4. Green, Egg & Ham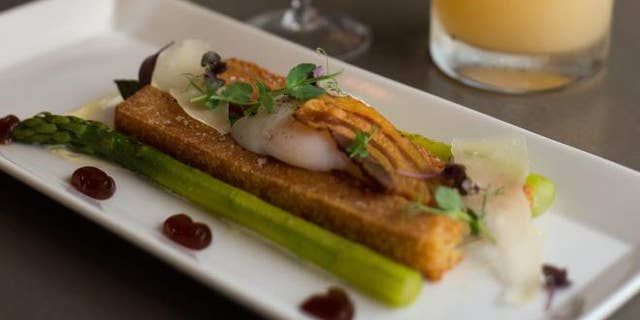 This dish by Iron Chef superstar Masaharu Morimoto is a fun play on words of the American children's story, Green Eggs & Ham, and offers a personal spin on both the name of the dish as well as the classic ingredients incorporated into it.
5. Egg White Breakfast "Pizza"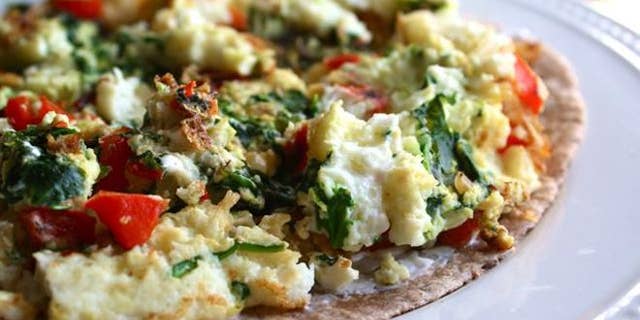 Brighten up your brunch spread with this colorful dish.
Recipe: Egg White Breakfast Pizza
6. Lobster Omelette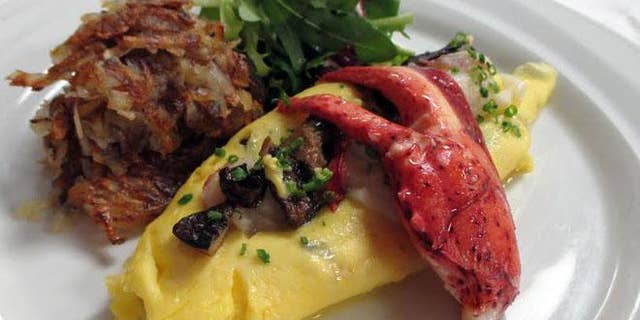 Even though it's relatively simple, your brunch guests will be wowed by this elegant presentation.
7. Smoked Salmon Eggs Benedict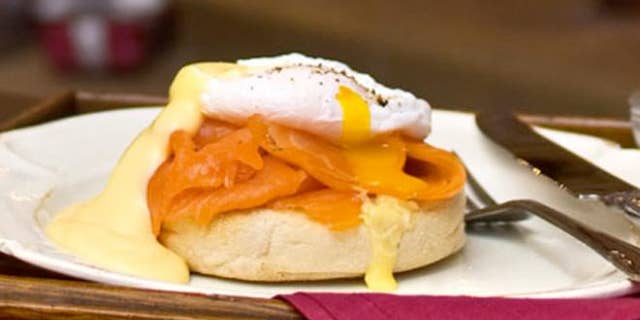 An updated classic with rich smoked salmon makes for a great way to enjoy eggs benedict. Serve this at Sunday brunch with a light garden salad, and impress your friends.
Recipe: Smoked Salmon Eggs Benedict
8. Eggs in Cocotte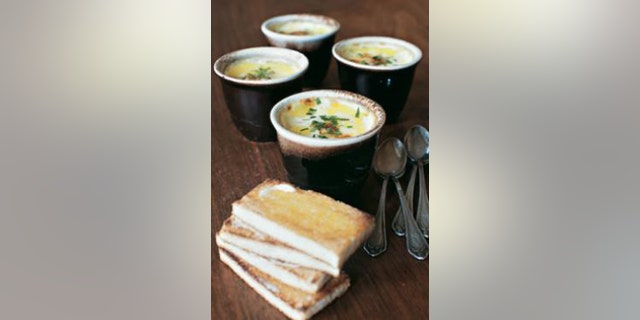 The gentle cooking of eggs in their ramekins in a hot water bath keeps them tender and prevents them from cooking too fast. Depending on the occasion, this recipe can be dressed up or down with a variety of ingredients.
9. Duck Hash with Poached Eggs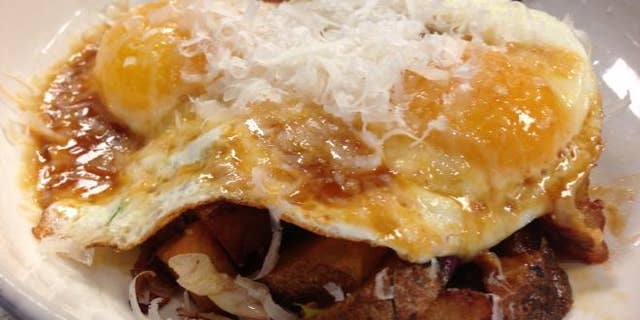 Chef Gabe Thompson has developed a hearty brunch menu inspired by modern Italian fare. This dish is designed to be savory and wholesome as well as delicate and decadent.
Recipe: Duck Hash with Poached Eggs
10. Cheesy Eggs and Sausage Croissant Casserole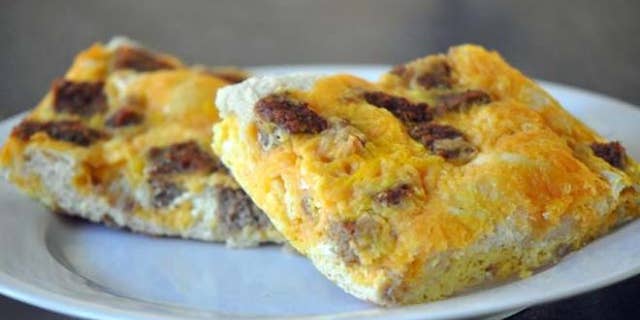 This egg and cheese casserole is a quick dish to throw together in the morning that can feed your whole family and then some. Make a few variations, with different spices and veggies, for a tasty breakfast that will please any guest- and keep you happy with an easily prepped and baked meal.
Recipe: Cheesy Eggs and Sausage Croissant Casserole
11. Spicy Deviled Eggs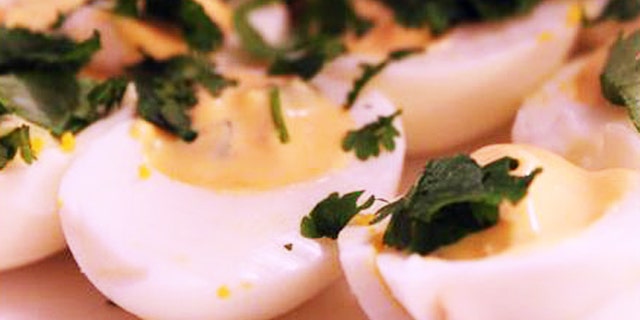 Deviled eggs are a great way to serve eggs to a crowd. This recipe kicks it up a notch with Sriracha and fresh cilantro.