Austin bakery at center of gun rights debate after evicting customer with concealed weapon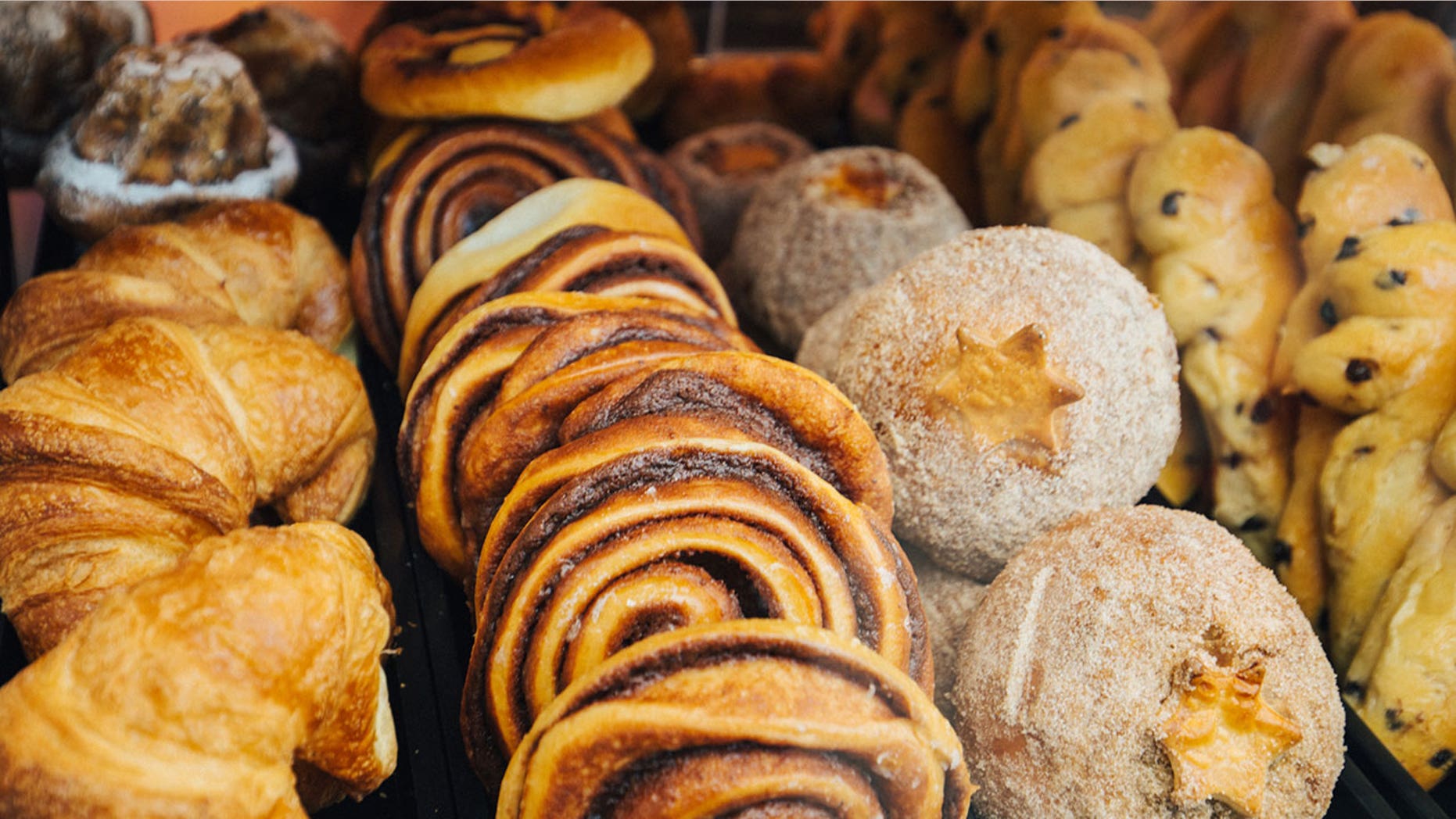 An Austin-area bakery has announced that it will be shutting down its Facebook account after a recent incident turned its Yelp and Facebook pages into a full-blown gun rights debate.
About a year and a half ago, the Baguette et Chocolat in Bee Cave, Texas, made the decision to ban open and concealed carry in its shop. But one customer, Robert Farago, forgot to leave his gun in his car during a recent visit, and entered the shop with a handgun visible under his T-shirt. The owners then dialed 311, which dispatched two police officers to remove Farago.
In response, Farago — who also serves as an editor for a website called The Truth About Guns — penned an article about the experience on Sept. 16, lamenting that the owners didn't just "ask me to leave and/or disarm."
NYC RESTAURANT FIRES SERVER WHO WROTE INSENSITIVE REMARK ON PATRON'S CHECK
"My bad, right?" wrote Farago, who admitted to knowing about Baguette et Chocolat's policy — and discussing it with the owners — when the bakery first posted the requisite gun-prohibiting signage on its front doors over a year ago. "But I'm still annoyed that the owner called the cops."
As a result, gun-rights activists have taken to the bakery's Facebook and Yelp pages to voice their disapproval, some of whom left 1-star reviews based solely on the content of Farago's article, reports Eater Austin.
"…The owners feel the need to try and restrict our rights and liberty as Americans," read one of the negative reviews on the bakery's Yelp page, which has since been placed under an Active Cleanup Alert by Yelp.
The shop's Facebook page has also been negatively affected, with some 1-star reviews blasting the bakery for its "decision to disallow their customers' right of self-defense," and its "despicable" treatment of "paying customers."

"Our Facebook page was supposed to be our own … not anymore," the bakery's owners, Anne-lise and Chi-minh Pham Dinh, wrote in a Facebook update. "The rating we've been working on has been declining drastically by those bad reviews and it will keep going."
On the other hand, supporters have also flooded Baguette et Chocolate's Yelp and Facebook pages to defend the bakery.
CHICK-FIL-A PATRONS TRASH RESTAURANT AFTER HEATED EXCHANGE WITH STAFF
"Don't shut your page down over one law-breaking gun nut," wrote one Facebook user. "They will lose, you will win. Baked goods win over half-baked every time."
Don't worry, we have your back!" wrote another. "This community will not tolerate bullies. We love that you are here — keep doing your thing!"
The positive feedback appears to be winning, however as Baguette et Chocolat currently holds a 4.9 rating on Facebook and a 4-star rating on Yelp.
Surprisingly, Farago, too, has insisted that gun-rights advocates stop contacting the shop or leaving reviews, as it "doesn't help the gun rights cause at all." He also explicitly wrote that he's a fan of their baked goods, calling their baguettes "a siren song" he can never resist, and their ham sandwich "the world's best."
FOLLOW US ON FACEBOOK FOR MORE FOX LIFESTYLE NEWS
Nevertheless, co-owner Chi-minh Pham-Dinh told Eater Austin he's still shutting down the Facebook page on Sept. 25. "We don't want to deal with it," he said. "We just want to focus on our French bakery.