9 Easter side dishes perfect for Sunday brunch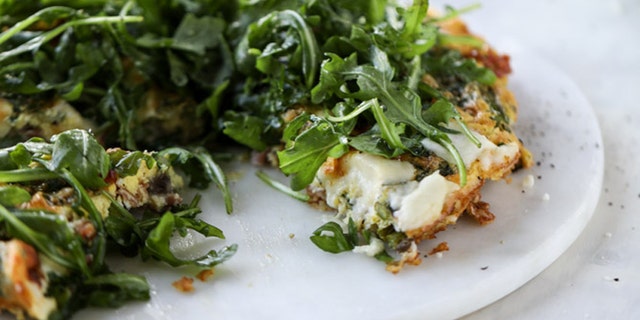 If you're hosting an Easter brunch for friends and family, guests will likely be expecting some type ham or lamb as the main course. It's traditional, after all.
That doesn't mean you can't have plenty of fun with the sides, though.
Unlike Thanksgiving, where stuffing and cranberry sauce are pretty much mandatory, Easter doesn't demand any specific side dishes-- especially since everybody knows there will be plenty of candy after the meal. With that in mind, you can't go wrong with a plethora of spring veggies, tender greens and cheesy eats — no matter how atypical or unorthodox they may seem at first.
AMERICANS EXPECTED TO SHELL OUT RECORD AMOUNT ON EASTER CANDY
Trust us, as long as people get their ham or lamb (or some combination thereof), they'll probably be pretty stoked to see the following dishes on the table.
1. Garlic Parmesan Scalloped Potatoes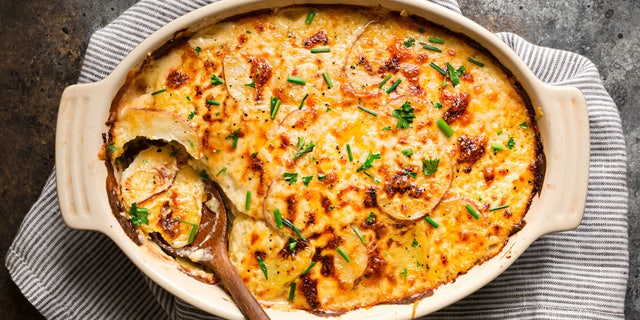 Amanda at The Chunky Chef loads up her scalloped potatoes with not one, and not two, but three different kinds of cheeses. (In case you were wondering, those cheeses are gruyere, cheddar and Parmesan). "Trust me when I say these will be your new favorite way to have potatoes," writes Amanda.
2. Carrots With Chocolate Bock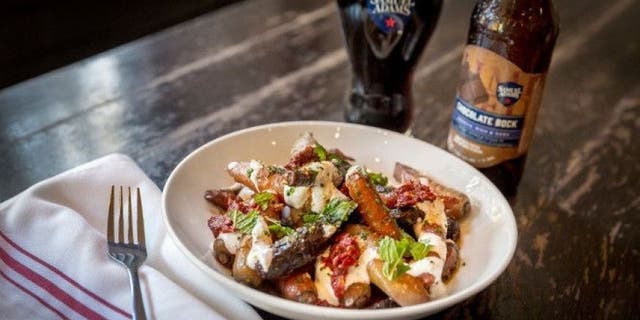 Most of us have eaten carrots glazed in butter or honey, but Sam Adams beer? That's one flavor pairing we're eager to try. The addition of sriracha hot sauce and buttermilk dressing only sweetens the deal.
3. Deviled Eggs With Bacon and Cheddar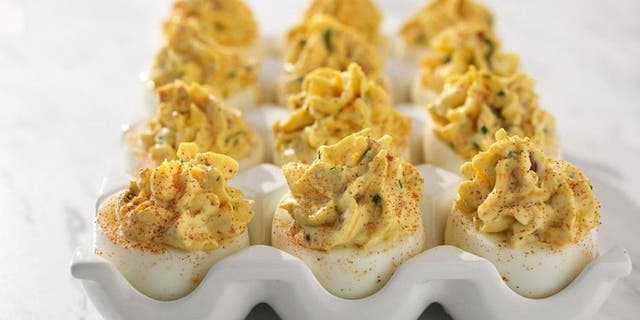 Deviled eggs are always a welcome addition to an Easter brunch menu, but these deserve top-billing. Made with bacon, cheddar and chives, this particular recipe takes the incredible edible egg to a whole new level.
HOW TO MAKE THE BEST SCRAMBLED EGGS YOU'VE EVER TASTED
4. Asparagus With Toasted Walnuts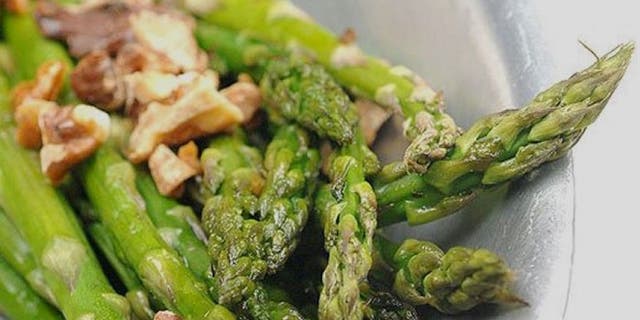 Rich, nutty, lemony — this recipe for baked asparagus hits all the right notes. Just be sure to pick a bunch with vibrant green or purple-tinged tips (and cut off any woody stems) to ensure a tender forfkul.
5. Spring Veggie Frittata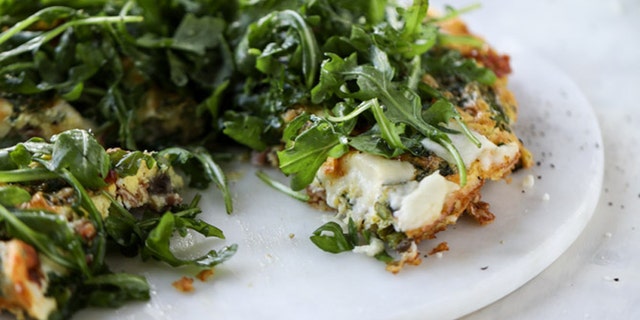 If you'd rather just jam every springtime ingredient into one delectable dish, do like Jessica at How Sweet It Is and whip up a cheesy frittata. It's like an entire Easter feast suspended within a fried disc of fluffy eggs.
6. Tomato and Spinach Bread Roulade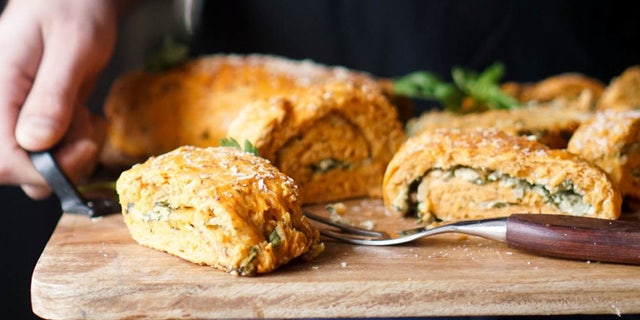 There's nothing better than a hot loaf of fresh-baked spinach bread … unless it's a hot loaf of fresh-baked spinach bread stuffed with tomato and cheese, like the kind made by Lindsay at Vodka and Biscuits. "It's like tomato soup married its grilled cheese crouton," writes Lindsay.
7. Raw Beets With Jicama, Apple and Mustard Dressing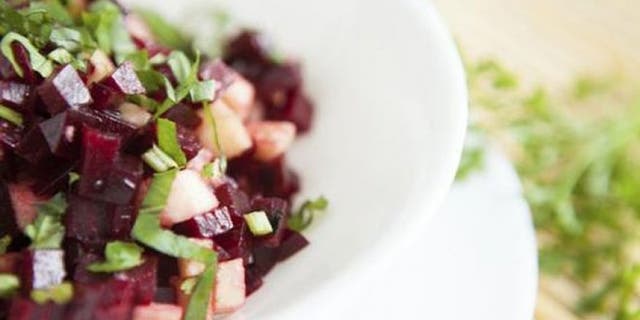 This recipe for raw beet salad comes from "Top Chef: All Stars" winner Richard Blais, so it's fairly safe to say it's amazing. And since it's served cold, the veggies and dressing can easily be prepared ahead of time, leaving you plenty of time to socialize.
FOLLOW US ON FACEBOOK FOR MORE FOX LIFESTYLE NEWS
8. Hawaiian Fried Rice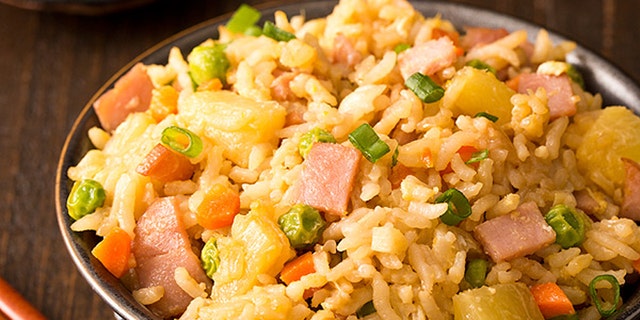 OK, so fried rice might not seem like the most traditional springtime dish, but it's actually perfect for an Easter brunch. Carla at Chocolate Moosey loads her recipe with ham (always a staple on Easter Sunday) and plenty of pineapple, which is at its peak around this time of year.
9. Strawberry Citrus Easter Punch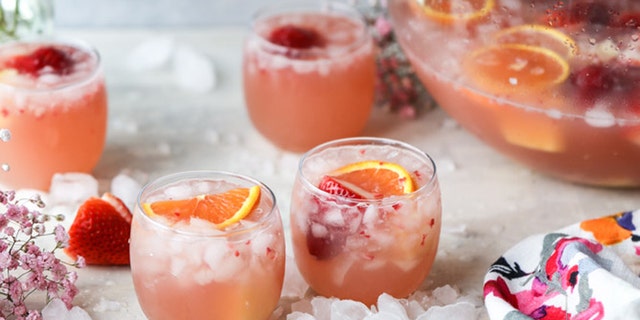 What's an Easter brunch without a great beverage to wash it all down? Jessica at How Sweet It Is suggests this bright Champagne- and brandy-spiked punch. "It's sweet and tropical and bubbly," writes Jessica. "Hits all the stereotypical brunch requirements."