'We love you and we forgive you:' Sri Lanka pastor has powerful message for radical terrorists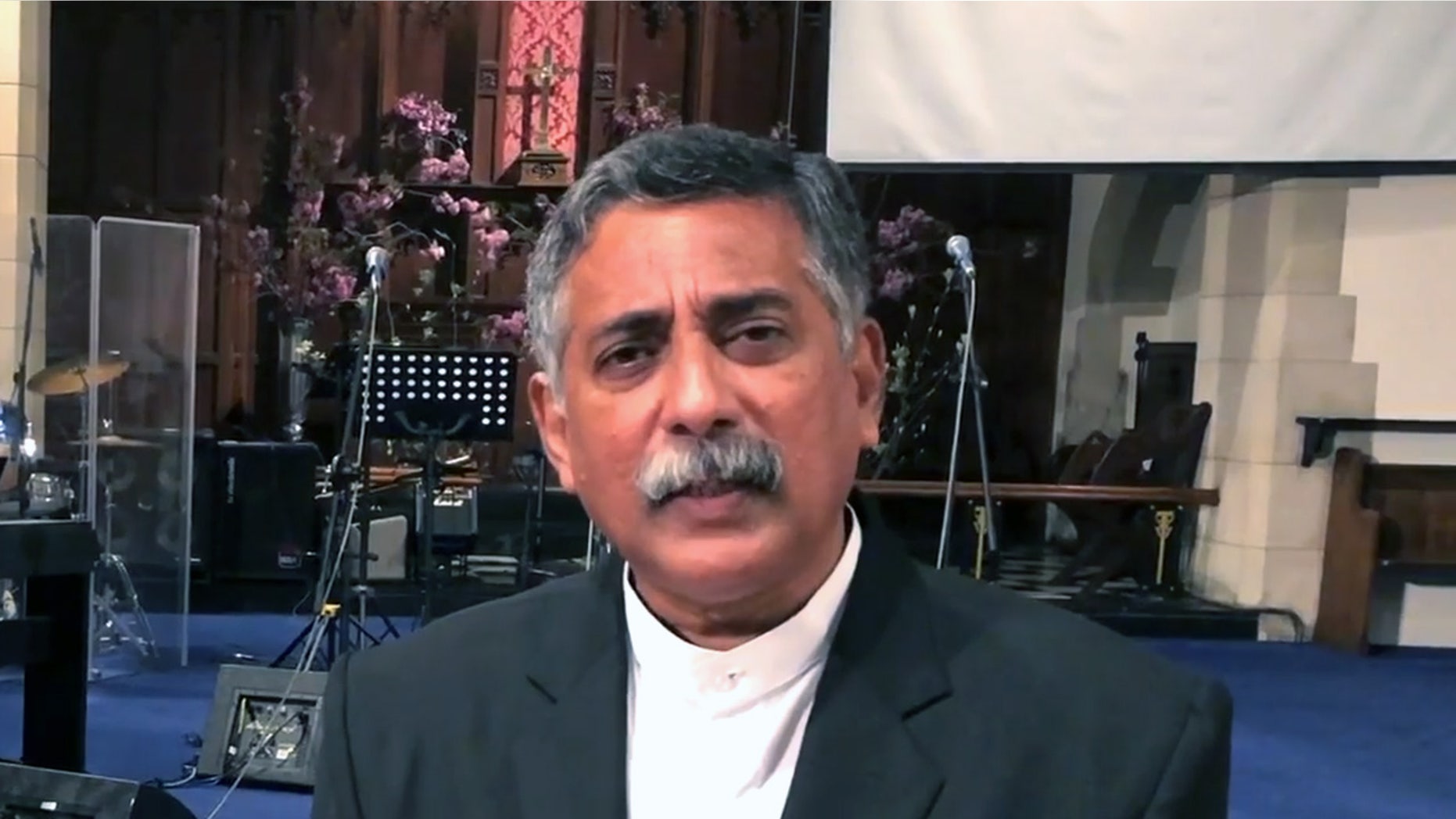 A pastor from one of the churches bombed on Easter Sunday has a powerful message for the Islamic radical terrorists who took the lives of members of his flock.
Rev. Roshan Mahesen, the senior pastor of Zion Church in Batticaloa on the eastern coast of Sri Lanka, where 28 people from his congregation reportedly died and about 70 were injured, was visiting a church in Norway when the attack took place and he relayed the grief and love his congregation is going through.
SRI LANKAN CHILDREN SAID THEY WOULD DIE FOR JESUS IN SUNDAY SCHOOL MOMENTS BEFORE BOMB WENT OFF
"We are hurt. We are angry, also, but still, as the senior pastor of Zion Church Batticaloa, the whole congregation and every family affected, we say to the suicide bomber, and also to the group that sent the suicide bomber, that we love you and we forgive you," Mahesen told "The Life," a Christian charity in the United Kingdom.
He added: "Jesus Christ on the cross, He said, 'Father, forgive them for they do not know what they are doing. We also, who follow the footsteps of Jesus Christ, we say for the Lord to forgive these people."
SRI LANKA EMERGENCY LAW BANS FACE COVERINGS AS CHURCH URGES MORE VIGOROUS CRACKDOWN ON MILITANTS
Zion Church, which describes itself as charismatic, is one of the three churches attacked by suicide bombers on Easter Sunday. Suicide bombers also attacked hotels where Christians were having Easter breakfast. More than 250 people were killed in the attacks.
Sri Lanka's main Islamic cleric association, ACJU, declared last week that the country's Sri Lankan Muslims will not accept the burial duties for the bodies of the bombers or allow them to be buried in a Mosque because those who "committed this barbaric attack on innocent civilians do not belong to us."
SOUTH CAROLINA MAN CARRYING WOODEN CROSS TO GRAND CANYON TO SHARE THIS MESSAGE
On Sunday, Catholics shut their churches for fear of new attacks, forcing many to watch on television Cardinal Malcolm Ranjith, the archbishop of Colombo, deliver a homily before members of the clergy and the country's leaders in a small chapel at his residence in the capital.
CLICK HERE TO GET THE FOX NEWS APP
The closing of all of Sri Lanka's Catholic churches – an extraordinary measure unheard of in the church's centuries on the island – came after the warning by the U.S. Embassy in the capital.